The Mentorship Circle is a safe and challenging multiplying discipleship group dedicated to equip women to be leaders and empower them to be fully alive as they follow Jesus wholeheartedly.
From their overflow, they change the world.
---
Apply to be part of a 2023/2024 Mentorship Circle here.
---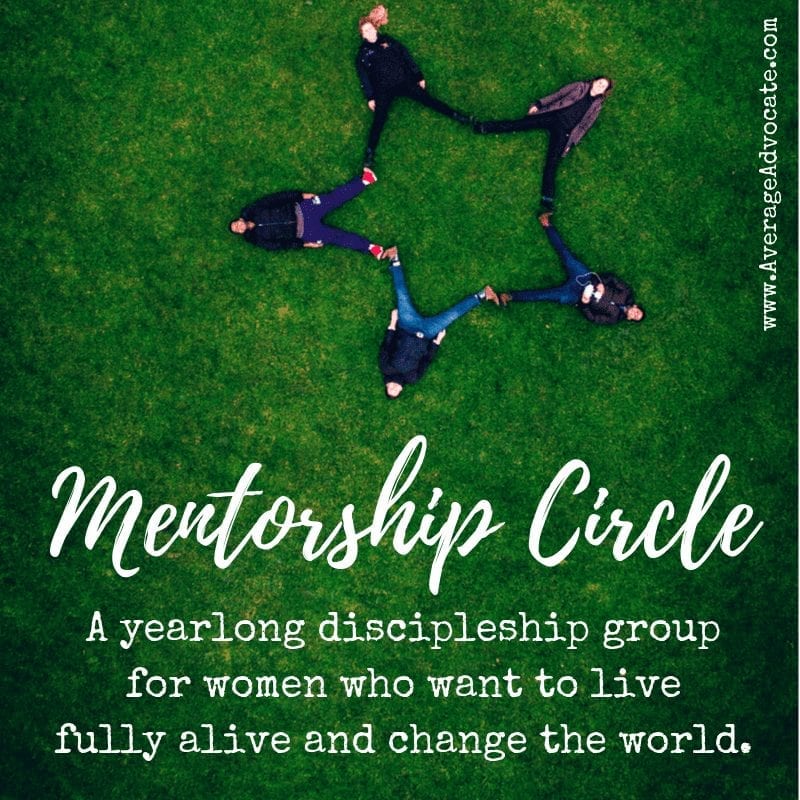 Why a Mentorship Circle?
What Happens When Women Aren't Mentored?
It is evident that women want to move forward, rise as leaders, an make an impact on the world. But taking these "next steps" is hard to do in our current communities. Of course we want a healthy identity, a safe place to belong, to be challenged, and be equipped. But it seems like that is a joke. A non-option. A gimmick.
Why does it seem that way? These spaces and these types of relationships are so lacking, we don't even have a vision that they can exist! Even when women do find a safe community where they can be themselves, even if they are challenged to grow spiritually, there is often still a missing piece.
Women are still not being equipped and coached as leaders. They aren't being equipped to make disciples.
This is what we do see:
The same women leaders who've been leading forever, but have no one to share the responsibility with. (They might burnout. Or, alternatively, they might become prideful, stale or aren't multiplying leaders.)
Women who will bravely move into spaces of leadership, but don't have guidance on how to do it well. If they are lucky, maybe there is someone wise they are under, guiding them. Maybe they can even pursue help from parents, therapists, pastors or spiritual directors. However, that is rare (and might not be enough).
Women who don't believe they are leaders.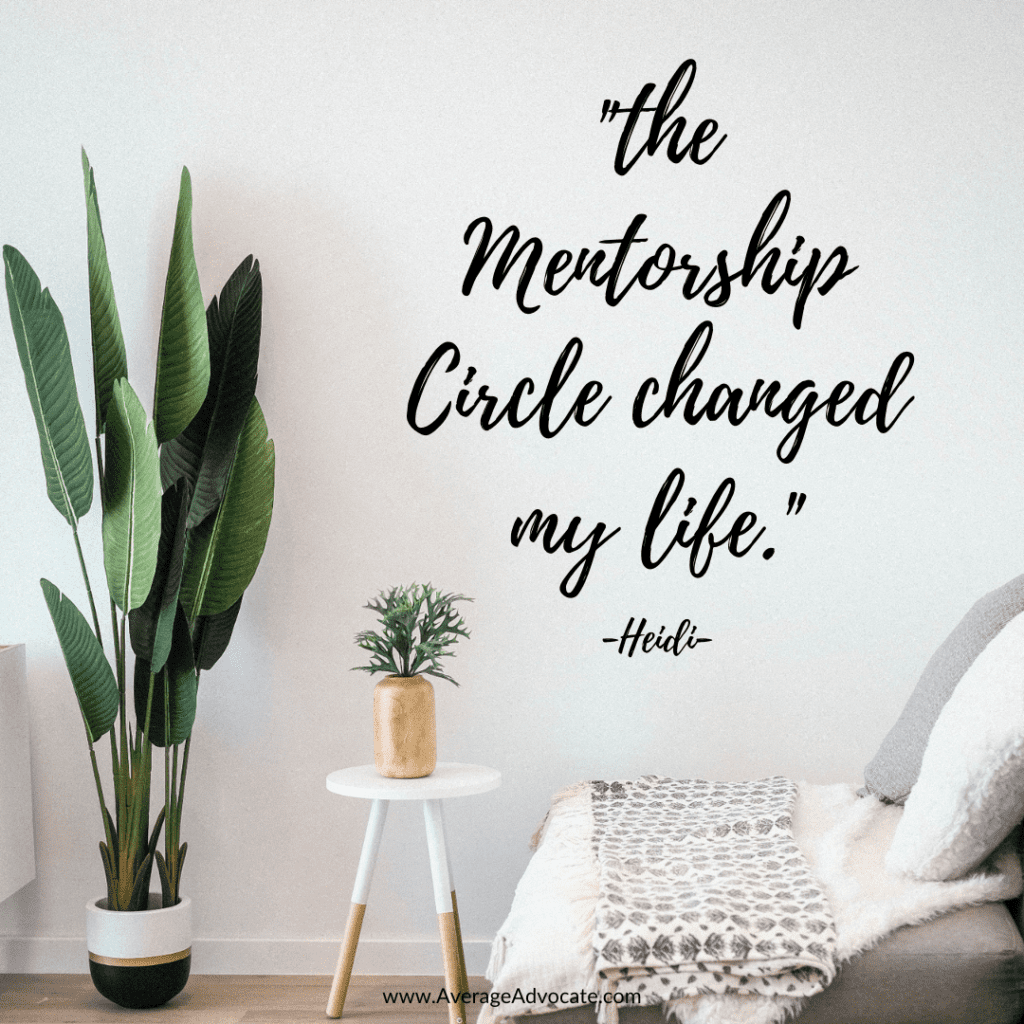 Why Did the Mentorship Circle Begin?
I know this void exists because this was my experience. Although I was mentored in my youth and young adulthood, there was little for me as an adult. It wasn't that I was alone. For example, one family really came alongside me in the everyday aspects of life in marriage and parenting. I did women's Bible studies, small groups and I even had an accountability partner for awhile (who probably helped me not to have an affair–thank you!).
But there was still a void.
I didn't have access to other mature women leaders who were making disciples to learn from. I cared a lot about missional living, but it was so hard to do it in the context of everyday America. Then when I had roles in both ministry and non-profits, I was only around men. I was thankful that God gave me the tools, equipping, and mentoring I needed from male leaders. I spent a lot of time and energy, pursuing guidance from women leaders through a hodge-podge of different podcasts, books, and some coaching online to to become more equipped. But I wonder how many pitfalls I would have avoided if I had real-life women to teach, coach, mentor, and lead me.
I wanted to become what I couldn't find for other women, so I began intentionally passing on what was given to me or what I learned the hard way. The Mentorship Circle didn't start out formally. But, to whomever took the time to show up, I poured all I could into them. I saw women–some of whom were already leaders–flourish.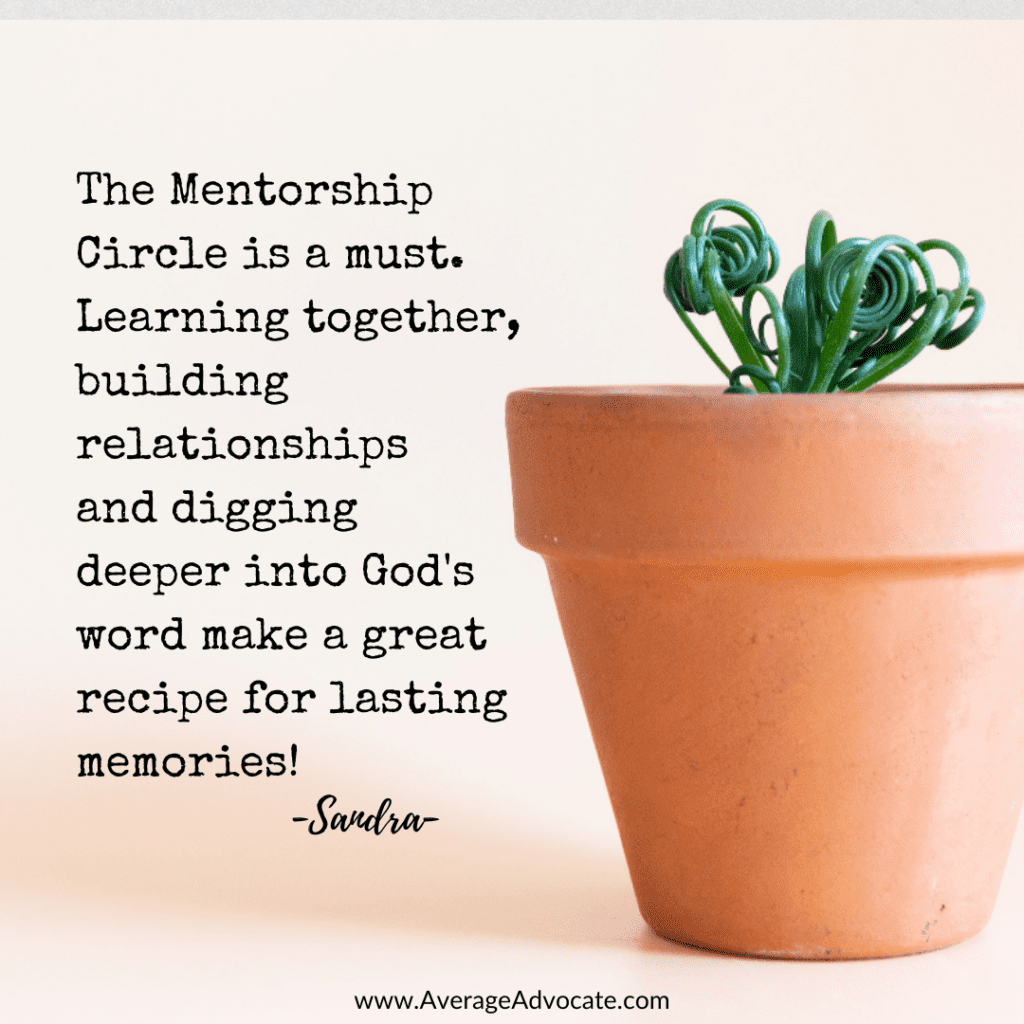 Do You Want to Be Meet You Where Your At?
The truth is, that many of us rising leaders in ministries, non-profits, or even simply in our homes, are lonely. We need relationship, depth, and challenge, but often our context–usually the one we are building for others–doesn't give that to us. Then there are those of us who have never had leadership called out in us. But I know it is there. You have a call on your lives to make followers of Jesus.
Wherever you are at, you don't need to do this alone anymore.
I know you need other women leaders to connect with, grow with, and be safe with. I know you need equipping. And as you follow Jesus, pursing His mission, you need unique guidance to complete it.
The goal of the Mentorship Circle is to become a safe space where these needs–even if unknown–are met. Each Mentorship Circle looks different from the last, because of the needs of the women in it and what they have to bring to the table. Some might be young and fresh. Some might be older and wiser. Or maybe there are those who are young and wise, or old and fresh. You are accepted as you are, and in relationship and challenge you will thrive.
Because God knows how valuable and worth pouring into you are, the Mentorship Circle has been created for you.
It is hard to be vulnerable when you are in spaces of influence
It is hard to be challenged when you already have gone far
But I also know how much you might need someone to walk alongside you
I won't lead you perfectly. You will have more experience or knowledge in some (even many) areas. But I will do my best to lead you closer to God, showing you how to lead to make leaders, and empowering you to become more fully alive as you change the world.
This a place to help you get unstuck, with equipping, coaching and empowerment to help you, as a follower of Jesus, make disciples in whatever context you are in now and wherever God is calling you.
I promise to pour into you as much as I can to give you what you need to move onward, in a depth of relationship and through healthy challenge.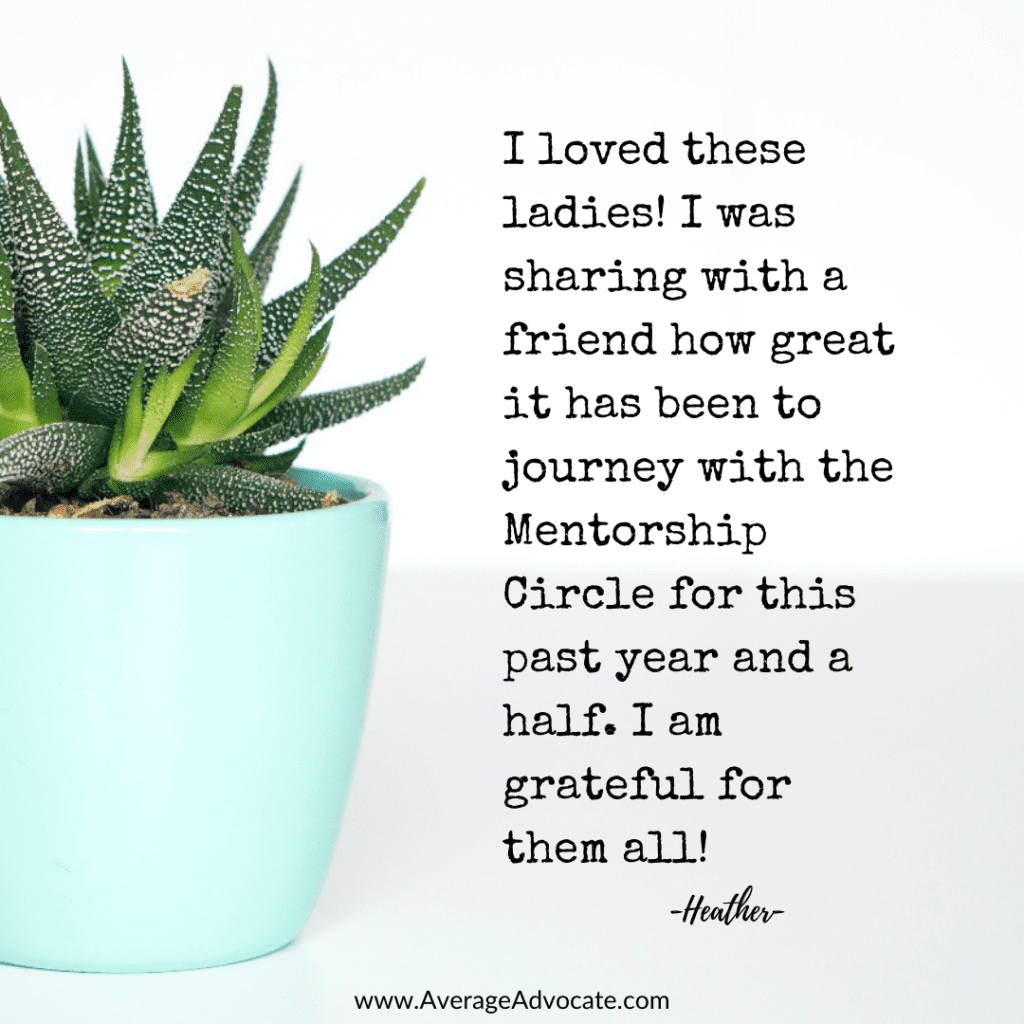 Practical Details of the Mentorship Circle 2023/2024
What Will We Do?
Each Mentorship Circle will be based off specific needs in each group, and is not curriculum-based. They will include the following:
Teaching (leadership and replicatable discipleship tools, graphs and shapes)
Practicing spiritual-emotional skills to empower us to be R.A.R.E. leaders (ex. centering prayer, joy memories, thankfulness, and other emotional science-based healthy practices that we believe also align with God's word).
Processing exercises, conversations, and practice re-teaching
Identity-based accountability
Here are some examples from previous teaching times: Mentorship Circle on YouTube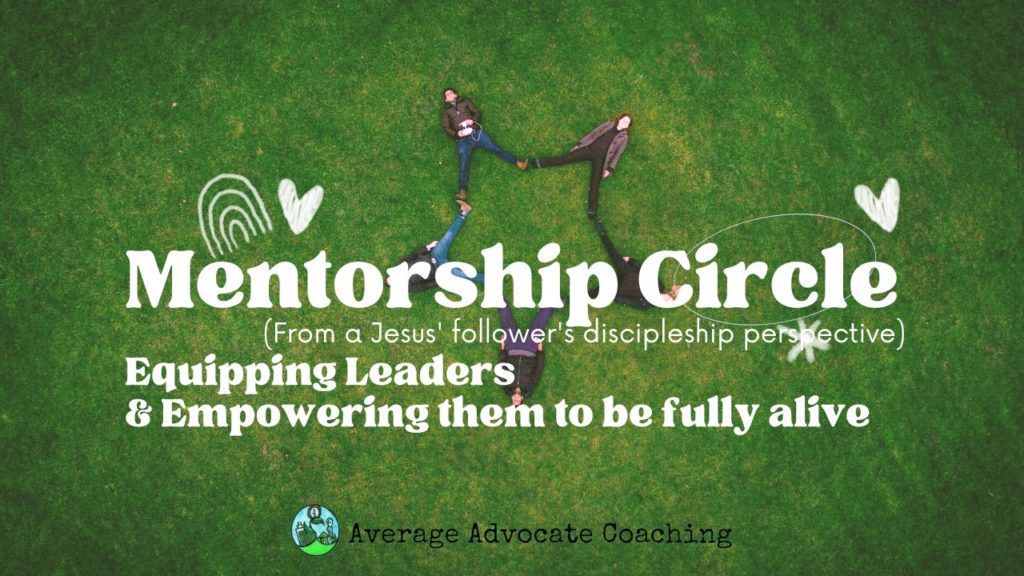 How Will We Meet and for How long?
This will start in September. The time/dates might be adjusted for those who join.
Option #1: Together in a small group (San Diego)

Weekly 2 hour gatherings (in-person) – Friday from 10-12 a.m.
Occasional one-on-one coaching, coffee dates, and other opportunities of learning to "live life together"

Option #2: Online (via Zoom or Google Meet):

Currently meeting Monday's 1:30-3pm PST
Another group might be opened based on interest–contact me]
1-1.5 hours weekly (online)
1 or 2x a month teaching sessions – watch on your own time
Occasional one-on-one coaching calls, relational conversations
This will continue through the school year as long as possible (there are some circumstances in my life that might not make it as consistent in the spring) and will fade out through the summer. However the relationships we form will keep going!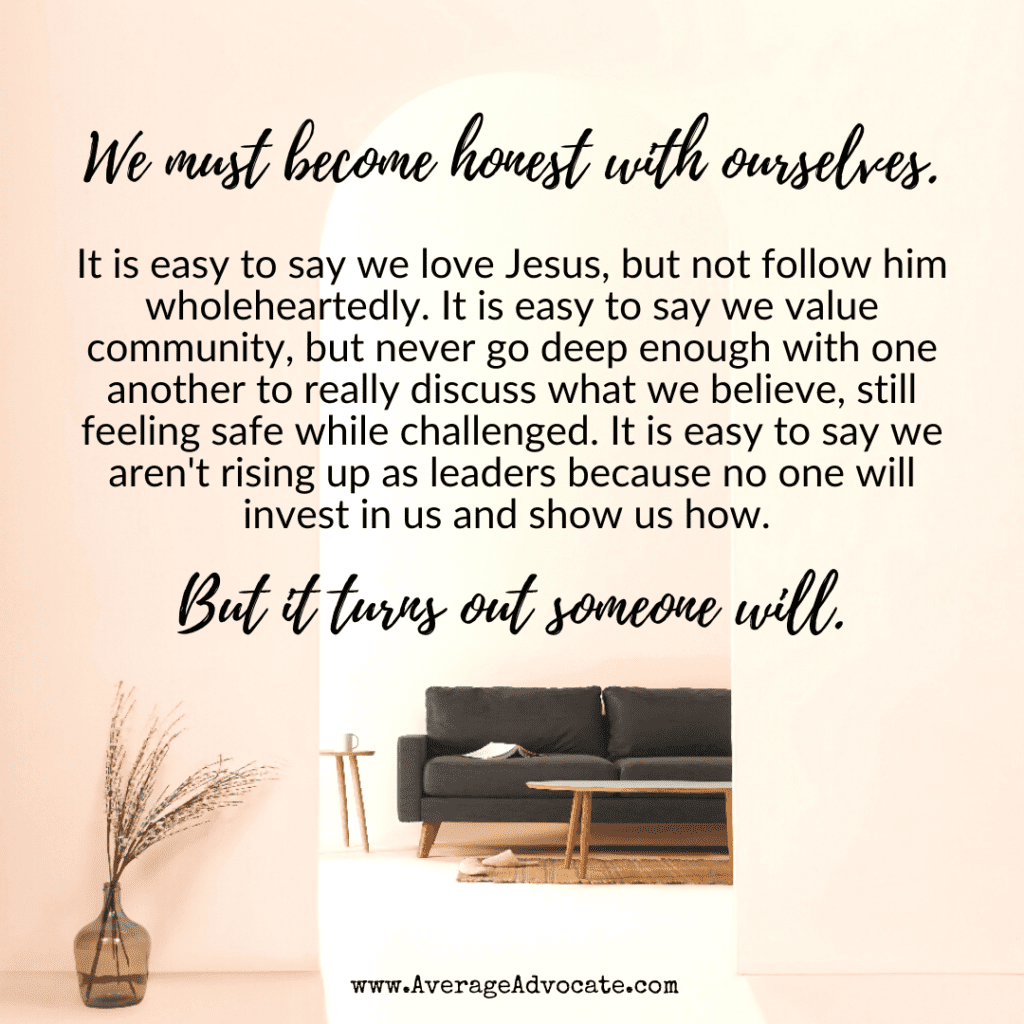 What is the Cost and Commitment?
The Mentorship Circle is a free gift I give to a handful of women annually. In return, we simply request you pursue growth wholeheartedly and bring your full-self to the table. The benefit of paid coaching is that it helps people invest, valuing it enough to show up and be held accountable. However, unless you are led to donate money to keep the Mentorship Circle going, I want you to know this is a gift. I am paying forward the leadership guidance and spiritual mentoring that was been given to me.
Here, money cannot be an excuse. Instead, we must become honest with ourselves. What do we really want? What are we willing to prioritize? It is easy to say we love Jesus, but not follow him wholeheartedly. It is easy to say we value community, but never go deep enough with one another to really discuss what we believe, and yet still feel safe while being challenged. It is easy to say we aren't rising up as leaders because no one will invest in us and show us how.
But it turns out someone will.
I committing to bring you into my inner circle. To give you what I have, access to me, and the tools I will teach you (within my human limits–which you will see often modeled). The Mentorship Circle is the deepest offering I have on Average Advocate.
Apply with the expectation that you are going to go all-in, share what you've been given, and are ready to enter a new stage of growth to be fully alive and releasing in what you are born to do. God is going to be in the midst of us.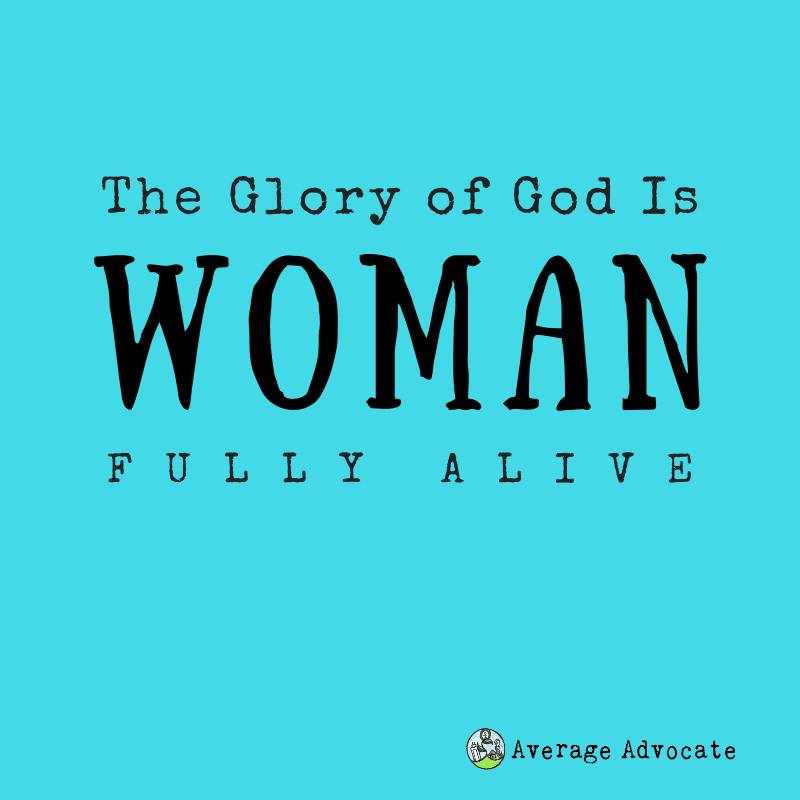 ---
MENTORSHIP CIRCLE FAQs
---
What is a discipleship group?
When Jesus called his disciples to follow him, he said "follow me and I will TEACH YOU HOW TO BE FISHERS OF MEN." Yes, Jesus primary purpose was for his people to follow him. But he appealed to their God-given purpose to lead others to God as well.
Can you follow Jesus wholeheartedly without also making disciples, as Jesus directed in Matthew 28? Can you have one part without the other?
Many Christians are put through classes and listen to sermons and sometimes join Bible studies to help them grow. But all too rarely are they taught to follow and know Jesus in a way where they are being guided on how to do that in the real world and replicate themselves in others.
But throughout history God has established a way for his message to be spread exponentially and the spiritual maturing of growth to happen within people–through the replication process of discipleship.
A discipleship group focuses on these two questions:
What does it mean to follow Jesus and know God?

How do we create disciples of Jesus and help God be known?
What do I mean by "mentorship?"
I will be helping you explore these questions, replicating what I have learned from the various people and groups that have mentored and discipled me. To me, mentoring means I am intentionally going out of my way to invest in you the same way I was invested in while you are intentionally going out of your way to learn from me. I am not your better–I'm still learning to follow Jesus too! I learning from each of you as well, humbling myself with you and growing through this experience, too.
My goal is to help you encounter Jesus on a deeper level by equipping you to feel confident discipling others. The ideal would be for you guys to leave this group and be able to replicate it, either as an "official" discipleship group, or in your friendships, parenting and current ministries.
How deep will we go with each other?
I personally believe discipleship can't happen until you live life together, getting deep, real, and vulnerable.
Ideally we would live with each other for years, like Jesus and his disciples did.
Although that probably won't happen, we can still live life with each other in other ways. Sometimes this can be fostered just by having other safe Christians in our lives who we are intentionally connecting with on a spiritual level regularly. And partially because we will get real with each other and be accountable to each other.
We will learn each other's stories, each others weaknesses, and practice leading with each other. It can be scary and vulnerable for some of us more than others.
However, our goal is to still live life together in a community.
What is the cost?
This is one question we will talk about a lot–the cost of following Jesus. Jesus required all of his disciples!
There is no financial cost to being part of this group, nor will I require all your time. However, this is still a commitment.
I realize people and kids get sick and we all go away sometimes on trips. I will have to cancel sometimes too. BUT the key is that we are trying to commit to this group through this school year as much as we can. Have it on your calendar before anything else.
There is no traditional homework, but I will often assign you things to consider, pray about, work through, or learn in-between our meetings. There isn't much homework, but there is the expectation you will act on how God is challenging you to step forward in your growth.
The reason I am asking for this level of commitment is because it really isn't worth either of our time if we aren't serious. I've tried bits and pieces of this with committed groups vs. non-committed groups, and the difference is striking.
I think there is a time and place for small groups which people can move in and out of easily, and drop-in here and there. This isn't one of those groups.
If you have concerns, just talk with me about them. But do consider that you are committing at least two hours (and maybe some time on your own) a week before you join.
How it is different than a Bible study?
A discipleship group definitely uses the Bible, don't get me wrong! But the format is a lot more flexible than a traditional Bible study. First, because we aren't using a book (like a six week Beth Moore study) and we aren't just doing a deep analysis of one section of scripture (like CBS or BSF). Those are great! This is just formatted differently.
Instead, we are guided by:
Concepts/tools we are focusing on

Struggles people are having in their faith

How the Spirit of God leads us

How we can help each other grow
What will we be studying?
Here are some of the topics we will likely cover–although the order and priorities of this is largely dependent on the people in the group and our greatest needs. Here is a list of Discipleship Tools we've learned and practiced in other Mentorship Circles. If any of these sound interesting, this group might be for you!
Responding to God: Repent & believe

Why/what/who/where/when of discipleship

Discipleship learning shapes

God's character–Good and big enough

Healing and restoration from our past

Practicing different methods of experiencing God through studying the Bible

Resting and learning boundaries

Abiding and communion with Jesus

Identity

Justice

God's Kingdom on earth (as it is in heaven)

People of peace

Spheres of society

Counting the cost of following Jesus

The world Christian movement

Different ways to relate to God

Living Mercy & Justice in society

Hearing God

Growing and "parenting" in spiritual maturity

Worldviews and religions

Sharing and l

iving out our faith

Personal calling

Prayer

Overcoming cultural hurdles

Understanding church cultures

Leadership development
What curriculum will I use?
I have been blessed to have learned from many different discipleship curriculum, organizations, and books, so I will be using a mish-mash of a whole bunch of stuff depending on your needs. I am always learning more myself, so I am excited to see what you guys bring to the table and mention as key parts of your spiritual growth!
Here are just some of the things I will probably refer to or take from in case you want to someday explore more of what they talk about on your own:
3DM Huddle (Three-Dimensional Movements discipleship group)

YWAM (Youth With A Mission)

With: Reimagining the Way You Relate to God and Futureville (by Skye Jethani)

More (by Todd Wilson)

Deeper Walk Int'l and Life Model (ex. living From the Heart Jesus Gave You and RARE Leadership)

Mentor Like Jesus (Reggi Campbell)

The Old Testament Template and a Biblical Worldview

Experiencing God

Perspectives on the World Christian Movement
When does the Mentorship Circle Begin?
Currently Elisa is accepting applications for the 2021/2022 Mentorship Circle. It will begin in September.
The Mentorship Circle is a gift to a select group of women. There is limited space so the application helps Elisa determine who is a good fit.
Who is a good fit for the Mentorship Circle?
You are a good fit if you are . . .
Someone who has chosen to follow Jesus

Have access online or are a local to San Diego

A woman who can speak English well

Committed to this Mentorship Circle for the year

Able to meet weekly for one-two hours

Able to invest time outside our meeting to process what you've learned

Want practical tips and tools to connect with God and others

Have a desire to learn, be transformed and empowered

Receptive to feedback and challenge

Are willing to embrace the identity of a leader

Want to grow your faith in every dimension
Why should you choose me to mentor you?
I grew up steeped in Christian subculture, and was trained and mentored through childhood on following Jesus

I was mentored, lead small groups, and underwent leadership training from middle school through college

I've been mentored by pastors and leaders and gone through many classes and small groups

I have been consistently leading small groups for twenty-five years (minus a couple breaks to rest)

I've been a church intern, on

church staff and am part of church leadership now

I have practiced life-coaching, have done lay-counseling training, and understand trauma-informed care

I've started and led multiple church and multi-church ministries and organizations

I've mentored/discipled various women who lived with me (spanning thirteen years)

I did two schools with University of the Nations (Youth With a Mission's Bible school) and

was a missionary with YWAM

I am committed to always learning more, and currently have people investing in my growth

I love and pursue Jesus

I am available
Ultimately, I hope qualifications don't get in the way of Jesus' desire to equip everyday people to make disciples of the nations. By the time we complete the Mentorship Circle, I hope you too will feel capable of working with me to starting your own (even without a list)!
---
"The Mentorship Circle is a year-long discipleship group for women who want to wholly follow Jesus and live intentionally. It is a safe, but challenging environment to grow in faith as we consider what it means to follow Jesus, discover his best life, and live out His calling to change the world."
---
If you are looking for something different that you've done before and want to be transformed and equipped to live out your purpose, fill this out:
---
---
Apply to be part of the 2022/2023 Mentorship Circle here.