Family Summer Challenge Checklist
Checklists? I love 'em!
5 Phases of Rising Up
Ready to rise up? See where you are on the journey and find your next step.
Want to empower others to change the world? Submitting your story and guest posting on the Average Advocate might be a step we need you to take.
Average Advocate empowers everyday people to be who they were born to be and make the difference in the world they were meant to make. We focus on giving mamas a path to rise up as they raise world changers, equipping each other to be justice advocates, and empowering leaders who make leaders (without burning out). Please glance on how we define justice here, to clarify this concept. to make this concept more clear or see what social issues come up frequently in this space.
What is Average Advocate Looking For in 2021?
The content direction for 2021 is the theme, BOLD:

Share your stories or ideas on how everyday people can make a difference
Content to empower everyday justice advocates and/or leaders to be more fully alive, avoiding/overcoming burnout

I am also accepting Your Voice on Racism posts.
Guidelines For Posting on Average Advocate
This is not a specific requirement list, but following these guidelines will give you a greater shot at having your post accepted.
Your pitch DOES NOT have to include your whole post. In other words, you can give me your idea before you do the work of writing a post.
Posts will not be published as they are received. Pitch earlier to increase your likelihood of being published.
Expect a turn-around of a two to four weeks (It might be quicker–but it also might not be).
40% of your post must be new content and must have a different name than a previously published post.
Average Advocate posts are usually between 800-1000 words.
Proofread for grammar and spelling errors.
Although Average Advocate will edit for better reading, it strives to maintain the integrity of your voice.
Include a short bio, small author image, and your top social media links when you submit your full post.
Include a relevant image for the post that does not have a copyright (Canva is a great place to start).
If you are coming from a specific faith/perspective, be sure to remember your audience might not come from that worldview (example: I might be a follower of Jesus, but if I refer to the Bible, I assume it isn't familiar to most of my readers, let alone their basis of truth).
Demeaning, vulgar, crude, or explicit content will not be accepted.
In your pitch, tell us why you think it will empower ordinary people to change the world by helping them be who they are born to be and/or make the difference they are born to make.
Please pitch potential posts to elisa @ average advocate . com (without spaces)
*Average Advocate reserves the right to deny any potential guest posts without reason.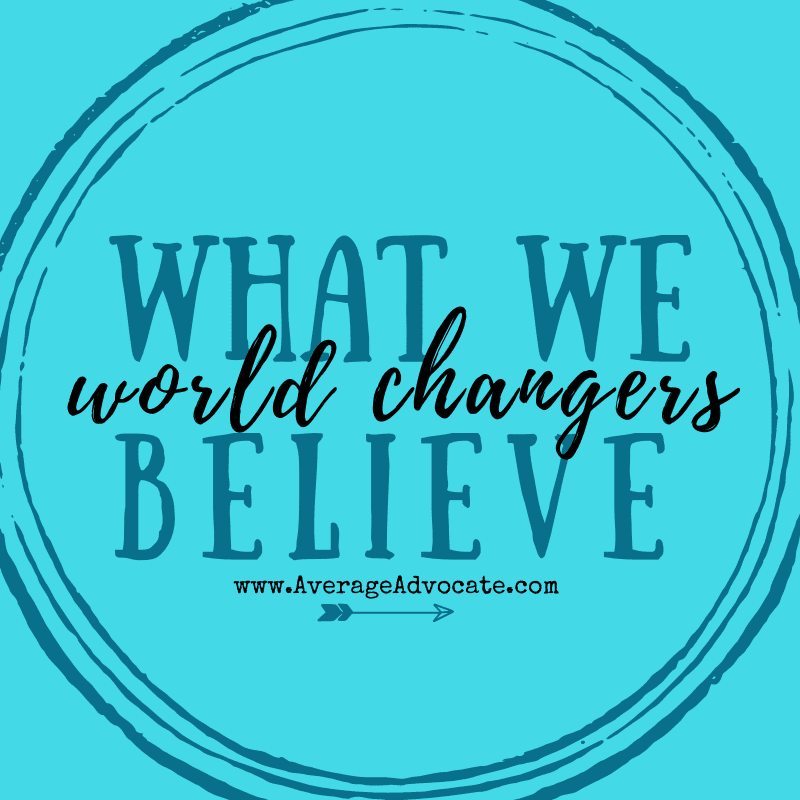 Purpose Roadmap
Live a Story Worth Living
If the idea of "purpose" always seemed a little vague to you or you don't have a lot of time to spare, this is for you!
Purpose Roadmap: Discover A Story Worth Living is a free mini-workbook with seven-destination points to help you intentionally choose what you want to let motivate you in life. I'm all about empower everyday people like you to know where to start in all of life's craziness to begin discovering your best role to change the world without burning out.