---
Is Elisa Johnston (Average Advocate) the Event Speaker You Are Looking For?
---
 
Having listened to hundreds of speakers over the years and being involved in many events myself, I understand the desire to find the right speaker for your events. Considering, I want to help you decide easily if I am the right speaker to meet your needs.

Need help deciding quickly?
Check out Elisa's Speaker One-Sheet Here
---
Making It Easy For You
---
To make it easy for you, this is what you can expect:
1.) Prompt replies to emails and texts about the event
2.) Phone call prior to the event to better understand how I can serve your audience well and clarify expectations
3.) Preparation to be able to present dynamically and meet your objectives
4.) Follow-up after the event on how I could improve your experience working with me
---
Speaking Topics
---
Although I love to tailor presentations specifically for my audience from my area of expertise, such as actively engaging on a myriad of social issues, finding personal vision and purpose, or christian discipleship–the following are the presentations which best suit most audiences:
Keynotes:
Be an Ordinary, Normal, Everyday World Changer
-This speech brings the overwhelming complexity of changing the world back to the basics. Elisa will take humorous bits and pieces of her story to reveal a path to your audience, empowering them to find their own way in their everyday ordinary lives to make a difference.
When Everyday People Do Something About Human Trafficking
-Elisa will unveil the issue of human trafficking to you through a combination of facts and stories, while ending on hope. She underwent speaker training by Polaris and the Northern Virginia Human Trafficking Task Force, was the founder of a regional anti-trafficking organization and the non-profit Blackout Trafficking, an annual international anti-trafficking challenge, 
Identity Roadmap: How to Be Who You Were Meant To Be and Do What You Were Born To Do
-Elisa's own journey of pursuing my "calling" has been one of confusion, striving, and burn-out. But slowly, a story has been woven, just like all of our stories are. Through her own experiences in leadership, intentionally, making disciples of Jesus, and practicing life-coaching–there is a message of hope to spare others pain and to learn how to live a life they were born to live.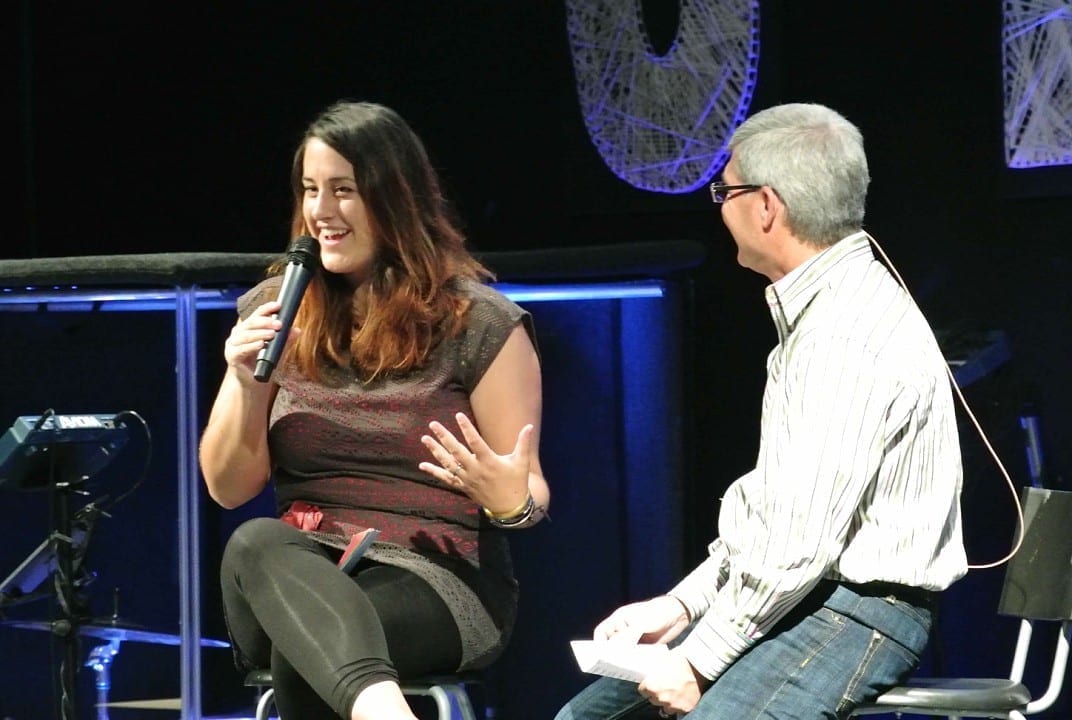 Workshops and Other Keynotes:
Beyond Herodias: The Kingdom of Forgiveness (example here)

Three Reasons the Church Must Respond To Human Trafficking (and they aren't what you might expect)
JustKids: Using The Issue of Human Trafficking To Teach Kids to Care, Act, and Protect Themselves From Exploitation or Raising World Changers While Being One Yourself

Life Mapping One-Day or Retreat

SERVE: What Living "Out" in the Story of God's Kingdom

Sex Trafficking Prevention (for ages 10+)

Eating Disorders and Body Image (for girls ages 10+)

Starting an Organization that Makes a Difference in Social Issues
Forming a Weekend Backpack Program to Help Local Hungry Kids
Seven Magical Characteristics of a World Changer

Protecting Your Child From Sexual Exploitation 
Burnout Recovery for World Changers
Finding Your Best Fit To Make a Difference in your Home, Community, and World
What Does "Biblical Justice" Have to Do With You?
Worldview and Overviews of World Religions
Five Ways People Relate to God–And the One That Works
Discipleship in the Real World: Making Followers of Jesus
The Cost of Following Jesus

Discipleship Tools

Productivity Hacks To Overcome the Overwhelm

Team Leadership Hacks for Rising Leaders
---
A Little About Me
---
I have grown up in a world serving others–both a good thing and a bad thing. If interested, you can read more about my life experience on my consulting-coaching page. As it relates to speaking, I have the stories and experiences to provide both entertainment and value in my speaking engagements (whether I share about the time we accidentally stole a car in Mexico or toughing through motherhood while itching to do something more "significant").
My Myers-Briggs personality is an ENFJ, which means my main descriptors are "Advocate, energizer, discoverer, catalyst: giving life, you and ideas an extra squeeze," while falling in the 5% of humankind with other great public speakers like Oprah Winfrey, Bill Clinton, Barack Obama, and James Dobson (William Jefferies, Profiles of the 16 Personality Types, p.87).
Now, I am not claiming to have the skill of these excellent communicators, but I do promise to help your audience think differently, while leaving them both challenged and inspired with vision for a better them and a better world.
---
Recommendations
---
"She was up on stage, pregnant like I was, and I knew if she could do something about human trafficking, so could I."
~Jen, martial arts studio owner, mom, and now on the Blackout Trafficking
"Elisa is full of wisdom and insight.  With her knowledge, she challenged me to seek a closer walk with Jesus.  I highly recommend Elisa as a speaker for any event, especially for women looking to be stretched to the next level."
~Sandra, Pastor
"Elisa not only reminded us of the issues around us, but gave us the means to identify where we are in our walk with them and a range of tools to act on. We've been teaching on reconciliation, justice and righteousness and were so blown away by the timing of her talk!  A lot of women came up to me to tell me that they needed to hear her talk as well."
~Megan, MOPS Coordinator
---
Check Elisa Johnston's Availability
---
Fill out the form below to receive more information about my availability. My fee schedule is here. I will get back to you as soon as I can after you include the following:
Probable date/time/location

Audience

Desired topic(s)
Check my availability by contacting me below. Thank you for considering me for your event!
[si-contact-form form='1′]
---