Family Summer Challenge Checklist
Checklists? I love 'em!
5 Phases of Rising Up
Ready to rise up? See where you are on the journey and find your next step.
Ready to begin doing acts of kindness? Here we call them intentional acts of kindness, because honestly, no matter how random, it is always a choice.
My kids and I go on these spectacular road trips called the #KindnessQuest, where we go around the country (and even Canada and Mexico), leaving acts of kindness behind us. It turned out we needed a list to do this well, and this list is what we've come up with!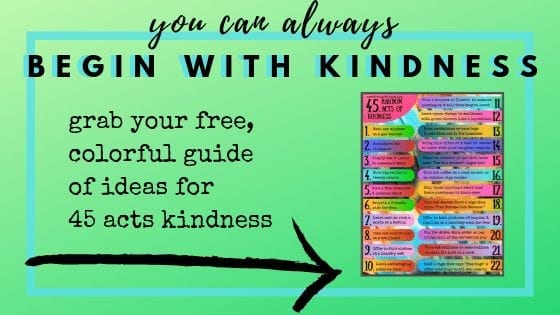 My question for you is, how long will it take you to do all of these? (Don't feel bad, we haven't even done them all, adding in others or repeating our favorites!)
Pick up your beautiful and colorful printable by putting in your email below:
Purpose Roadmap
Live a Story Worth Living
If the idea of "purpose" always seemed a little vague to you or you don't have a lot of time to spare, this is for you!
Purpose Roadmap: Discover A Story Worth Living is a free mini-workbook with seven-destination points to help you intentionally choose what you want to let motivate you in life.