You can't color with charcoal. But you can color kindness for better days ahead.
The lines have been set. The world waits in wonder. And now is your chance to move and make a difference with light and beauty.
Obviously, I am speaking in metaphors. Most of us are still trying to make a difference from home, in quarantine. And many of you aren't artists. (Oh, and I actually love stark contrasts in charcoals.)
But throughout this week I've been writing about making a difference, using art as a metaphor: I empower you to change the world, by giving you the lines for you to color in (here's that post).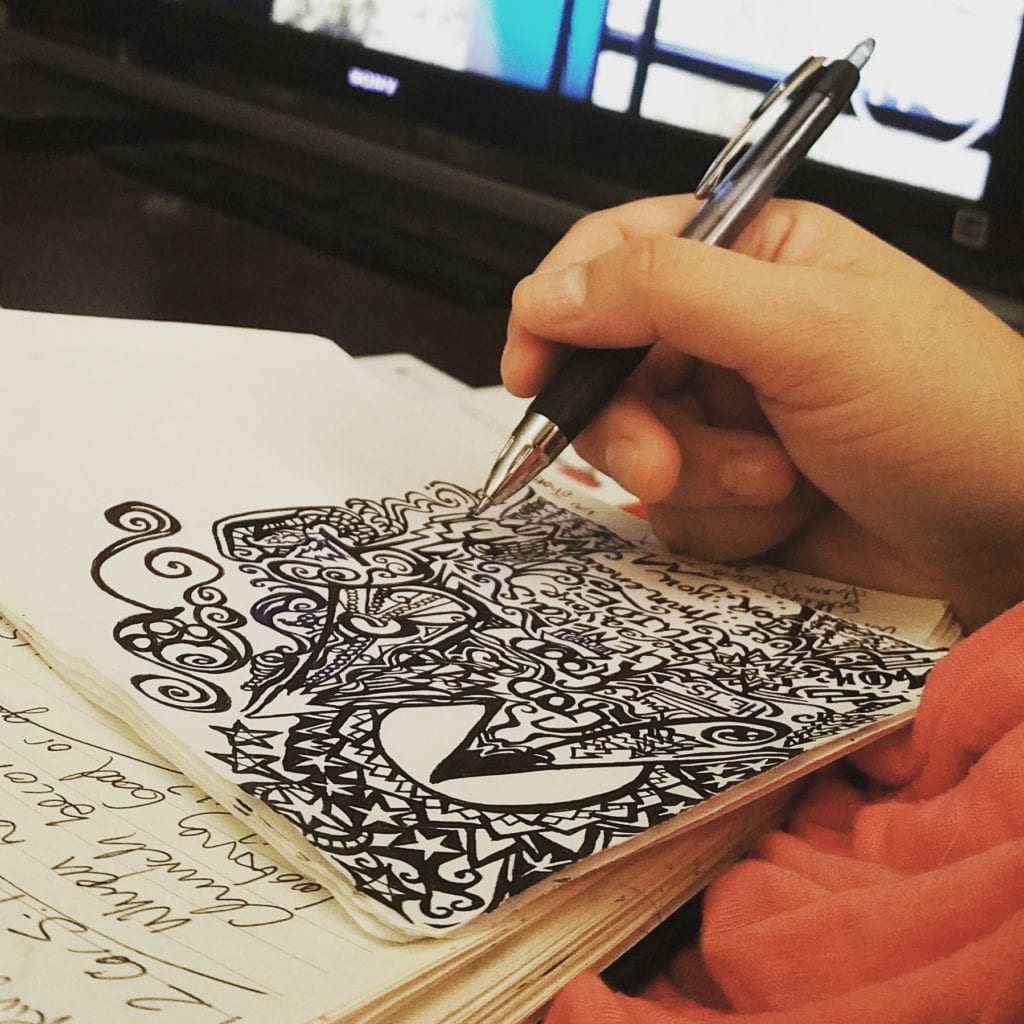 Honestly, though, "coloring" doesn't just have to be a metaphor for doing good. We actually can make a difference by coloring kindness.
Coloring for Resilience; Coloring Kindness
More than ever, people are in need of hope. So when I stumbled upon Radici Studio's Coloring For Resilience challenge I jumped on it. After all, we have the perfect place to share our colors, sitting on the village green! (I was inspired by my photographer friend's children's art in their window).
It took almost three weeks before we finally finished coloring, laminating and putting up twinkle lights for #BetterDays in our window. It is a thing, did you know that? People putting up Christmas lights and decorating with signs or lights?
But slow acts of kindness are okay (refer to my post last week here with the yellow book about slow care packages).
You know what is great? As I sit on my green couch (yet that one) overlooking the village green, through our strange collage of coloring pages and twinkle lights, I see walkers pause and take them in.
I might not be able to see their mouths under their face masks, but when their eyes light up and the corners crinkle, I see their secret smiles.
You too have the power to make smiles, changing the world by coloring kindness.
Color Kindness Challenge:
Here is your super simple Color Kindness challenge! First, make some art and then share it in a way to be kind!
Color and share Radici Studio's Coloring For Resilience pages
Make your own beautiful art to share — rainbows are big now!
Find someone else's coloring pages to color and share
Color chalk messages outside (like these ones in our Intentional Act of Kindness here)
Decorate your window/door/visible area
Tag me in a post and use #WorldChangersUnited hashtag if you do this! I can't wait to see how you can color in kindness!
Ready for more? 20+ Way to Love Others During COVID-19