Family Summer Challenge Checklist
Checklists? I love 'em!
5 Phases of Rising Up
Ready to rise up? See where you are on the journey and find your next step.
Intentional LivinG & Personal Grow
-Be Fully Alive-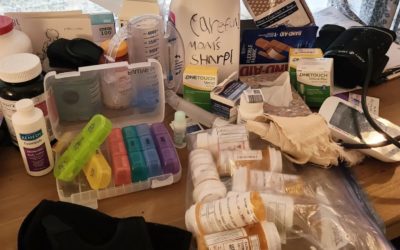 How many medical items on my desk can you name? Today I decided to clear it off a little. It has become a mini nurses' station! Six months ago if you told me I would go through what I have with lupus and this pregnancy, I don't think I would have believed you. After...
read more
Join me in the pursuit of being fully alive
Purpose Roadmap
Live a Story Worth Living
If the idea of "purpose" always seemed a little vague to you or you don't have a lot of time to spare, this is for you!
Purpose Roadmap: Discover A Story Worth Living is a free mini-workbook with seven-destination points to help you intentionally choose what you want to let motivate you in life. I'm all about empower everyday people like you to know where to start in all of life's craziness to begin discovering your best role to change the world without burning out.