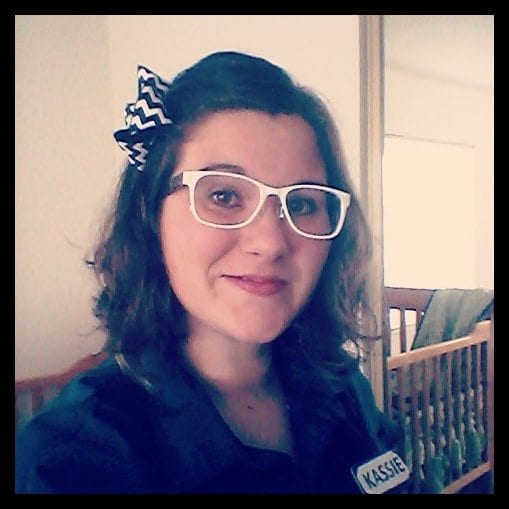 This post on the Red Sand Project was written by long-time friend of mine, Kassie Hill. She usually writes at Mi Vida Loca, where she talks about her life, spirituality and books. She recently moved out to California in a broken, old minivan as she, her husband and two kids pursued God's plan for their lives. 
The #RedSandProject
As I was scrolling through Facebook one evening (probably for no reason other than I was bored), I came across a friend's post about red sand and sidewalk cracks. Honestly, it didn't sound that interesting, but for some reason, I clicked on it. I skimmed through the article telling me what it was all about, and at the bottom of the article, found that I could get free (yes, free!) red sand to join the movement. Well of course I signed up… I have kids, and I thought that they would really enjoy red sand. After all, I would spread some sand, and then use the rest for play.
Creating Awareness For Human Trafficking
It wasn't until I received the sand along with the brochures explaining human trafficking (with the numbers/statistics to back it up) that I realized I needed to think a bit more about what I had chosen to be a part of. So I went back and read the article again–I really read it.
 Molly Gochman is an artist based out of New York City. She believes that
"We live in a world where thoughtful participation–with our environment, with our objects, with our community, with ourselves and with our fellow human beings–is the greatest good we can do."
Her red sand project is an effort to not only inform the people about human trafficking and modern day slavery, but also to get people involved in the movement to change it.

Gochman invites people to request a bag of red sand, and fill in the cracks in the sidewalks in their neighborhood, or wherever they would like.
"These installations remind us that we can't merely 'mind the gap' and walk over the most overlooked and marginalized populations in our communities– those who fall through the metaphoric cracks."
After filling the cracks with sand, she asks that we take photos and share them using the hashtag #RedSandProject.
After learning more about it, I realized that the Red Sand Project is just a small way to bring attention to a world-wide problem. Not only did my daughter have fun putting sand in the cracks of our sidewalks, but she also learned that there are little girls just like her that have to work all day, or don't have their own bedroom and toys to play with.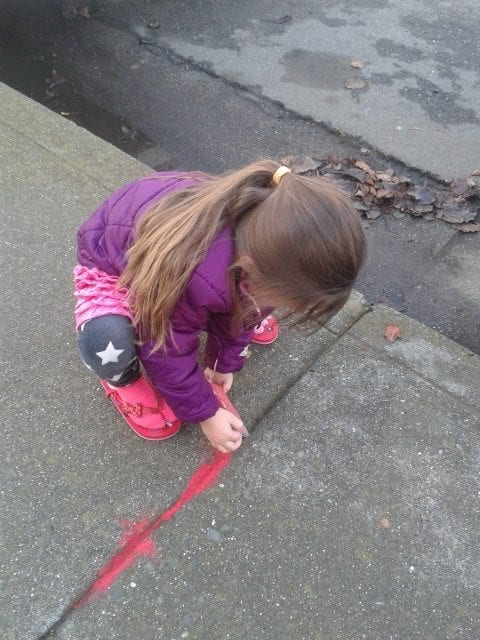 This is a creative way to get people asking questions, and to get them involved in a movement that is greater than ourselves. It takes a group effort, and with every crack filled and another person informed, I believe that the #RedSandProject is succeeding in bringing awareness to the issues of human trafficking.
Check out this video of Molly talking about the #RedSandProject:
Join the Red Sand Project
If you are interested in joining Gochman's movement, or learn more about what she is doing, check out her website.
If you like projects like this that you can do as a group, you might also be interested in this: