They say you find yourself in Europe, but I think you can find yourself anywhere.
My Unexpected European Experience
For a brief stint of my life I lived in Madrid, with an extra six weeks or so of traveling through other parts of Spain, France, Switzerland and Italy for our "outreach," a practicum of everything we learned in the University of the Nations' YWAM School of Worship (teaching me how to lead/write music, use creativity, and practice international missions, to know God and make him known).
I went there to find my calling.  I was sure if I only did this school I would know what this meant, what this would look like, and what I should do next. In Europe I would begin living in the sweet-spot–I would become the perfect me to make a difference in the world.
But discovering my purpose wasn't what happened at all.
It was raw. I was rather broken emotionally, feeling like ripped-out my best friend's heart (I had just broken-up with my boyfriend before I moved overseas). Also, immediately before I moved, I was sorely wounded by my church in the area of leading worship (what I assumed was my calling). I went through my first real bout of depression in Europe. It was also the first time I found myself yelling at God. To make it better, I got a herniated disk in my back while traveling and dancing. Then the cultural shock was harder than I'd anticipated. And, although I could speak Spanish, I learned pretty quickly my fluency was a myth.
Let's just say, it wasn't what I'd expected.
While everything was falling apart, I was still confident, even to the end of that semester. I just knew I would discover my life mission and magically know my next steps.
But although I was thankful for the experience when I left Europe, clarity still hadn't flowed down to me like a sparkling spring rain, flowers blooming, glorious rainbow shining through. Oh yes, I came to know the less-than-pretty parts of myself while in Europe. And I gained skills, grew through experiences, and clarified what I believed.
But I was more than a little disappointed when I came back to the States still with no clue what I should do next and without definition.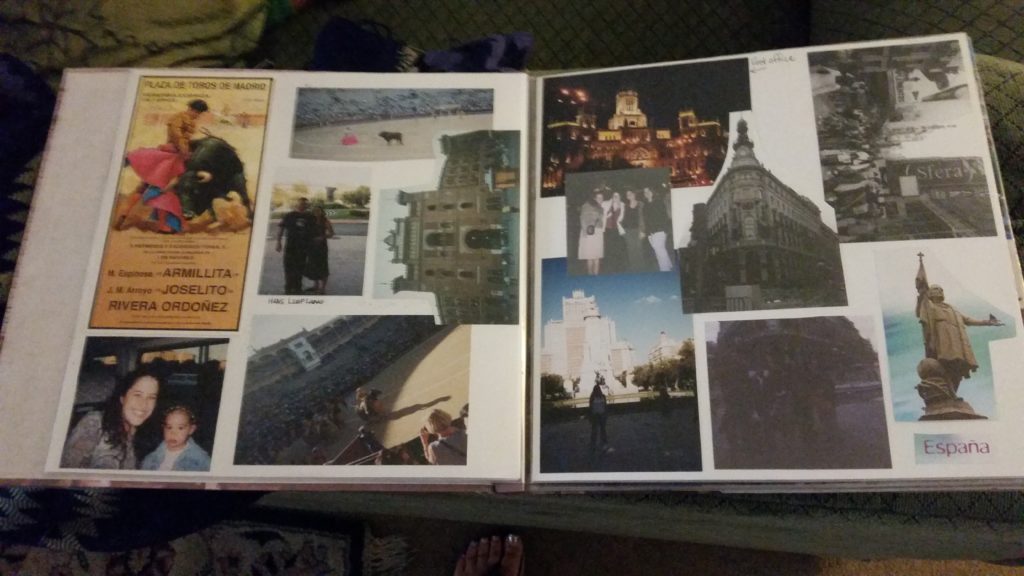 Finding Yourself in Europe–LATER
Recently I pulled out my journal from Europe. Not only did I write a lot, but I spent an exorbitant amount of my off-time drawing and creating collages with my classmates. (Fourteen years and three kids later, so much free time seems both insane and impossible!)
As I was perusing the pages, words started jumping out at me. I would find phrases like:
"This is my calling–I am a world changer! t is going to be okay. I need to remember I am separate for huge things."
or
"Why is it that when other people talk about who they are and what they want to be, I can see what they are meant to be so clearly? They don't see it but I do. I encourage them in their purpose and destiny, but it drives me insane because I don't know what my own calling is. "
or
"Although I am here to learn how to lead worship, my school leader keeps giving me chance to speak. He thinks I should develop that skill more. But how does that fit in with music?"
or
"There is a specific group of people I should focus on . . . maybe I won't be a traditional missionary. But what that would look like when I care so much about people all around the world?"
or
"I want so badly to get married and have a family, but there is no one in my hometown. So why do I keep thinking of marriage and family in my soon future?"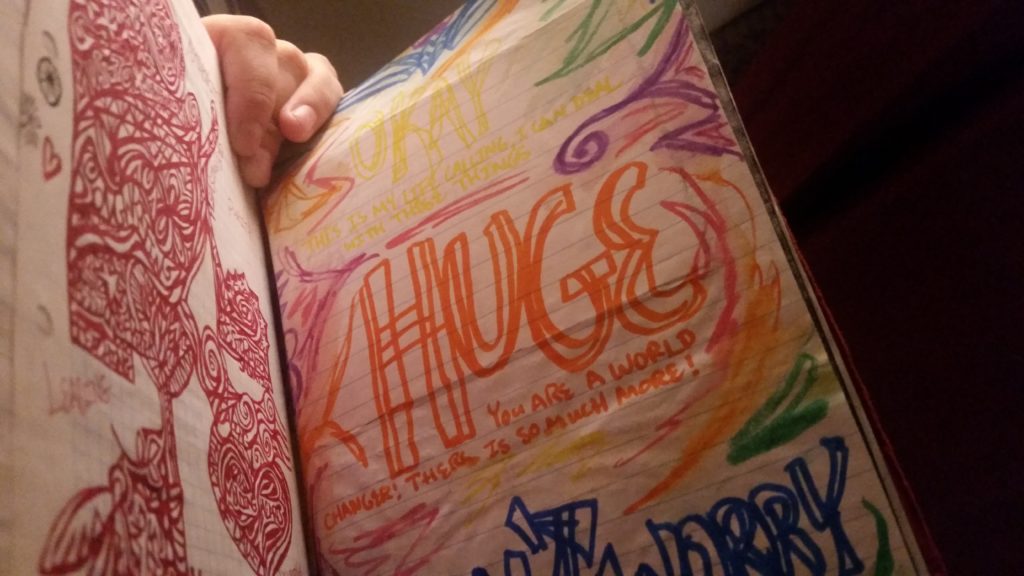 When writing in that journal, I definitely wasn't looking for my soon-to-be-met husband who was temporarily in my hometown, nor could I comprehend how much growth and love I would experience through this family we've formed.
Little did I know that living justly and compassionately in regards to social issues (which I began learning about through missions work) would become foundational for me, even though I wouldn't be a traditional missionary.
When writing in that journal, I had no clue that my name would become coupled with "changing the world."
I didn't realize that creativity might express itself in other forms of communication or that I would always feel I had a burning message to share, through writing and
speaking
.
When I came back to the States, I didn't think I discovered my calling. But right there, in those pages, I see the evidence: I found myself in Europe. I just didn't recognize it yet.
Why We Don't See Our Calling?
In his book,
Art of Work
, Jeff Goins talks about finding our callings as if is a series of bridges. Each bridge gets us a little closer to our purpose. We have new experiences, go through life's seasons, something triggers a passion, we grow in skills, we become hurt and want to help other avoid the same pain–almost anything, anywhere can act as a bridge.
It is an unfortunate misconception that we should know who and what we want to be when we are five, let alone eighteen or twenty-five. So many people in their seventies are still trying to answer the questions of "Who am I? What is my best role to change the world? Is it too late for me to be who I was born to be?" 
Yes, I might have discovered who I would be in Europe, but I couldn't see it until I had the len of time to see it through. And that lense only came through fourteen years of bridges that had been crossed. Is it possible that we only understand our callings in retrospect?
My mom always taught me to take the words I had for my future and put them on a figurative shelf. She said it was good to take them off the shelf occasionally to look at and then someday, they would ring true.
So although I feel like I have found who I am, what I am born to be and do, and that I am living my calling–in reality,  I am sure that in many ways I am still at the beginning crossing these forever-spanning bridges. I can only see what is to come unclearly, vision through a murky window. But in fourteen more years, twenty years, forty years, and even after death, I will pull down the words from that shelf (like this blog post), and as I look backwards through a more clarified lense I will be amazed at what became of what was not yet formed.
---
What bridges are you aware you've crossed?
What bridges might be a next step for you to take that you still haven't crossed?
What words have you kept safe for your future that you might need to pull down from the shelf to consider?
Have you ever spent of season of your life to consider who you were meant to be and the difference you are born to make?
You don't need a trip to Europe to find yourself. You only need the intention.
Next week I will give you ten steps to find your calling, and they aren't clichés–stick around!
---
If you would like to move past being overwhelmed, find where to start, and discover your purpose so you can start being who you were meant to be and doing what you were born to do to change the world, check out this workbook to begin life mapping.