Over the past couple years, someone I mentor almost killed themselves multiple times.  True, I've known of others who've committed suicide, been friends (both knowingly and unknowingly) with people who were suicidal, and I've shouldered the grief of another impacted greatly by this type of death.
But it hasn't been until recently that I really started grasping what supporting someone who is suicidal feels like. There were nights I would go to bed, unsure if someone I love would still be alive the next day . . . at their own choice.
Suicide — It Ranks High
Surprisingly, suicide is the 10th leading cause of death in the United States, 3rd highest amongst the young (suicide stat here). It never surprises me that cancer and heart disease cause death, even though death sucks. I don't intend to sound callous, but at some point we all will die and we have to die of something.
However, choosing to die is another thing. With the first nine causes of death, people go to their graves either unexpecting, fighting it, or processing their grief all the way there. But that tenth category of people who die in the United States–they choose it. They embrace death.
But, why?
Supporting Someone Who Is Suicidal
And that is the question most of us who aren't in that darkness wonder. If we've never been there, we don't understand quitting. We might not be rude enough to say it outloud, but either our strong survival instinct or our faith tells us that life is still worth living.
For those looking in, no matter how close we are, even if we are daily supporting someone who is suicidal, even if we feel like we can disect or categorize "why" they are acting like this, we can still never get into their heads.
Sure, we can promise, "there is life, let's find it together!" But we are not God, we cannot make their choices, we cannot heal mental illness, nor can we even force ourselves to be heard and listened to as we scream, "STOP! Please, I beg you, stop."
Some say it is selfish to be suicidal. Some say it is selfish to try to stop a suicide, but rather, we should respect their pain and choice to end it all.
Regardless of whatever side of the tree you fall on, we can all only really act in one of two ways –to look the other way–or be present, loving unconditionally, as they wrestle between life or death.
A Story of Two Survivors
One night, a young woman who I'd been texting with earlier that day about the state of our mutual friend in the hospital for suicidal idealization, went home and tried to kill herself too. She almost succeeded, and it is a miracle that she survived.
But despite how tumultuous her own life was, later, this same young woman was able to pick up my mentee from the bridge she was about to jump off of.
It is clear that their pain was/is real. Ironically, each woman could see a life worth living in the other one, but not in themselves. And so, sometimes they were able to show-up for each other, to help pull each other out of the darkness.  But sometimes they couldn't be there. Their own darkness was too strong.
Too often people who are suicidal don't have people who aren't in the fog themselves ready to be there for them. The blind can't always lead the blind–sometimes light needs to be shined into the fog.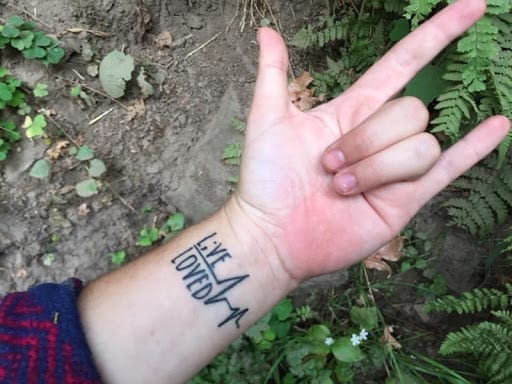 Out of the Darkness–Suicide Prevention
This weekend I am walking with one of these friends by going with her to our local Out of the Darkness Walk by the American Foundation For Suicide Prevention. For her, she is taking a stand on something she used to consider an option. She might not be all of the way out of the darkness yet, but she sees the light. (You can read her new blog post here–A Thousand Steps: When Suicide Has a Name)
So what exactly does this have to do with you?
In Your Darkness: You, Fully Alive, Is Still An Option
Maybe this is you. If you've felt such heavy darkness you were ready to take you life, not only are you not alone, but I am convinced there is still a way out for you.
At Average Advocate, we are insistent empowering people to be the people they were born to be. You too were born to be the unique you that only you can be, an individual destined to become fully alive. You don't have to be characterized by your darkness, but instead, will be characterized by overcoming it.
No matter what pain you've suffered, how unloved you've felt, how scared you are, I can assure you, there is more.  More that is good and a more that hope-filled. There is a joyful future for you that is more than you can imagine. Maybe you're tempted to kill yourself simply because you know how far you are from this version of life.  You are living but aren't alive.
But, trust me today. Then trust me tomorrow. It isn't too late for you to find a life that is fully alive.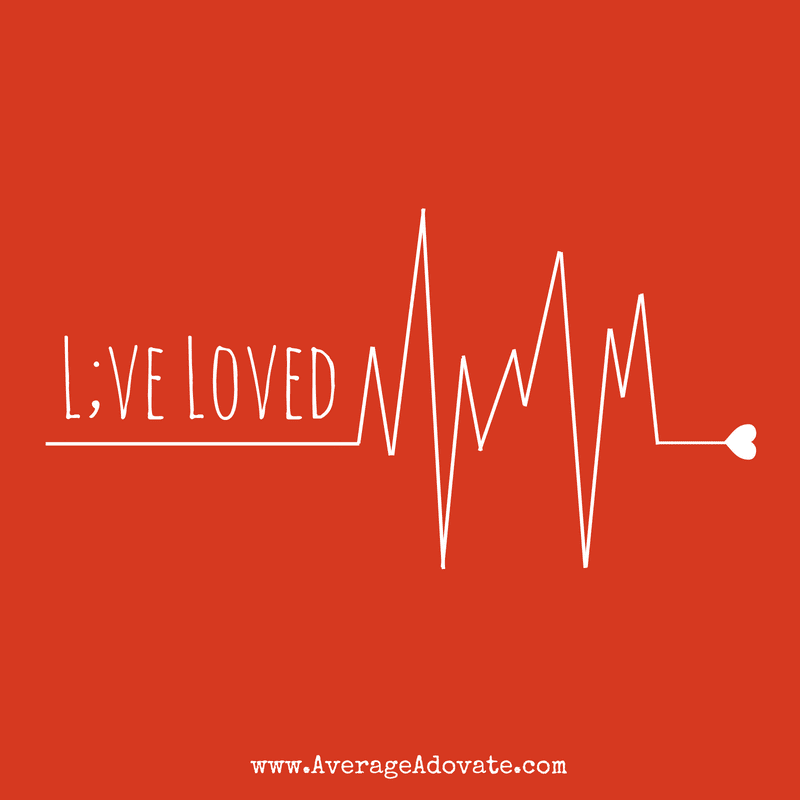 In Your Light: Make a Difference
For the rest of you, you're at Average Advocate because you want to make the difference in the world you were born to make. And this is one of those ways you were born to make a difference. If not today, then tomorrow.
All of us at some point or another be connected to someone who is suicidal. Pay attention, because it might be hard to see. But there are signs (like these or these). And it is okay to bother someone with friendship when you see those signs.
Then, just be there without judgement, in person, by phone, by text. Be authentic with raw conversations. Tell them how it makes you feel and how it affects you (without making it about you). Have them put numbers to call or text (National Suicide Prevention Lifeline at 1-800-273-8255, or text "START" to 741-741) in their phone. Help them tell others to extend their support group. Remind them of who they really are–someone worth life.
And then, don't give up. You might think they are crazy, you might feel like it is too much work. You might be angry at them. But there is a good chance they won't make it unless someone becomes their advocate in the night.
Be that person. Be light.
Yes, I know, this can be really hard. I know what it feels like to not know what to say and I know what it feels like to know you can't protect yourself from the pain of "if they do."
You must be brave to love deeply.
Supporting someone who is suicidal can be HARD! Check out this post to help you:

A Poem Processing Pain
I am going to share one of my "processings" with you guys. This is something I wrote when I was waiting to hear if these two girls would live. Did it help them? Probably not. But it helped me deal with my own feelings, from my own worldview, which empowered me to be there for them.
Pain.

It sucks the life away.
It breaks the broken.
Give face to what is real inside
That only needs healing . . . 
But the Healer they can't feel.
Why can't they hear his voice?
That his is the only hope?
His gracious hand
His kind embrace.
He reaches down through billions of souls
Cups you in his hands
And speaks, "Live. Arise."
Arise with him then, when he can be seen.
But when he looks like the wind and is see-through,
When there are no feelings, no hope to go to,
No consciousness or the brush of his fingers . . .
When, which is always the case,
Hear his echo anyways–
Through the sound of my voice.
Through the pressure of my touch.
Push the pain aside,
Imagine what is real.
Climb up into the invisible hand.
Live again
And in your pain,
Arise.
What's Your Story?
So, world changer, what is your story when it comes to suicide? Has that been you, on the verge? Or has someone you knew took their life? Is this a raw subject for you, or is it something you don't yet have much experience with? Do you know of other suicide prevention organizations you'd like to share about?
In the comments, be sure to share your story or email me at elisa @ averageadvocate -dot- com
If you want to learn more, raise money, or just show support, consider joining us at San Diego's walk this weekend, or another suicide prevention event somewhere else: Out of the Darkness —  American Foundation For Suicide Prevention
______________________________________________
Here is the next post in this series, Three Ways To Care For Yourself As a Support Person, Sponsor or Friend and the first post in this series, Our New Addition: When Social Justice Becomes Family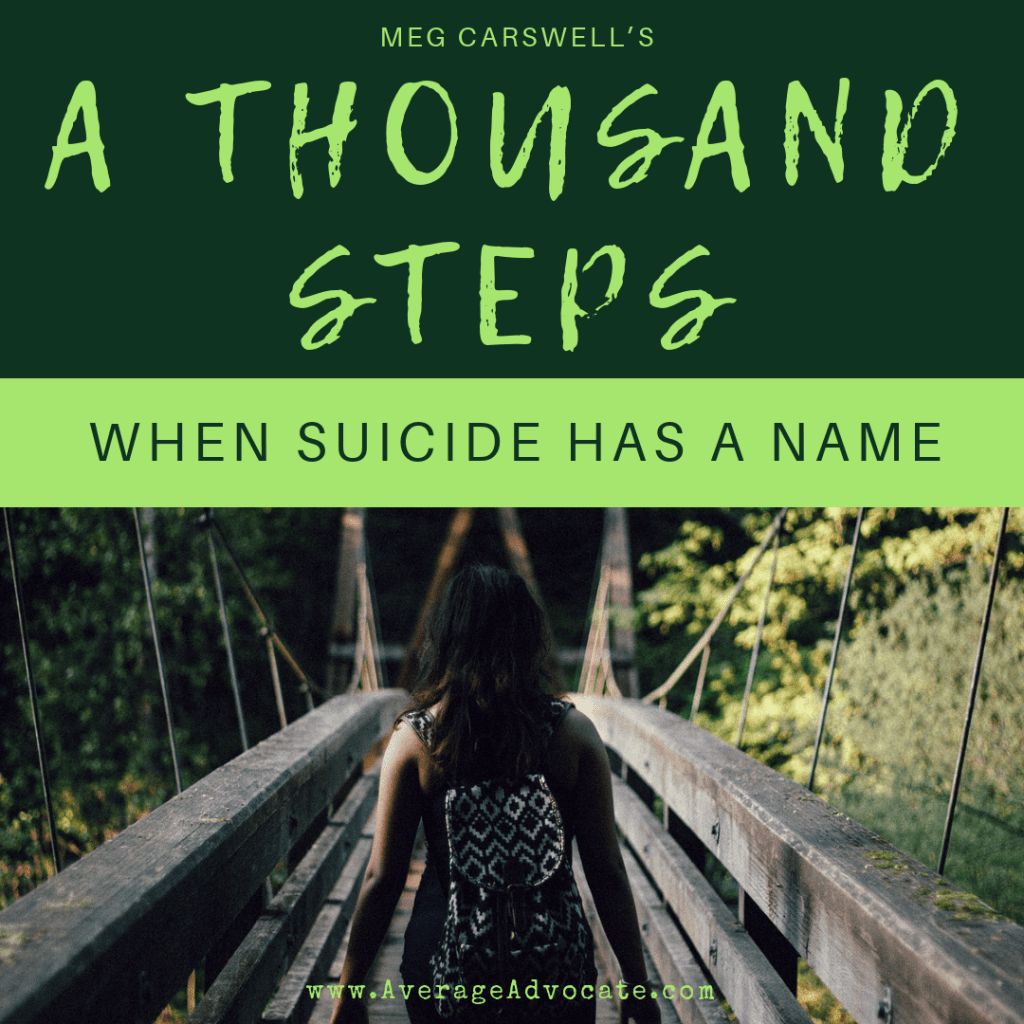 Click above to read Meg's suicide survivor story from herself.