Every once in awhile I'm invited onto a stage to speak about something that matters. More often than not, I speak to empower everyday people to change the world. For example, in this picture, I'm inviting others–now inviting you–to Blackout Trafficking 2020.
You Have Something the World Needs
I believe all of you have something inside of you that the world needs. It needs to be brought into the light. Set on fire. Given a path.
I don't want your identity to be wrapped up in what you do and how you serve. You're already enough to be loved. But too many of us settle there and never go further (well, some of us, like me, had to backtrack there).
If you have a hard time believing you have something to bring to the table, listen to me here and now: YOU DO.
And I can't wait to see what it is!
If you aren't sure what it is, that is okay. Usually there are a lot of little steps (like these) to get you to where you come most alive and burn the brightest. But if you know you need a next step, will you join me in Blackout Trafficking 2020?
If You Don't Like Human Trafficking (Even If That's It)
Here, in this picture, I am speaking to people who don't like human trafficking. (I kinda hope you don't like human trafficking either.)
And If you don't like it, we made this 31-day challenge for you, to do something, to act in little ways, to start stepping forward. We used to call it the LBD.Project, or the Little Black Dress Project, and nine years later we are a non-profit, Blackout Trafficking, leading people around the globe, everyday moms, construction workers, teachers, and even kids to be firestarters for freedom in March.
Why Do Blackout Trafficking Anyway Even If It Isn't Your "Thing"
Ending trafficking might not be your "thing" nor does it have to be. But even if it isn't your passion, you still probably don't prefer it to exist and wouldn't mind helping it to not exist. For most of us, we actually believe everyone deserves a chance to be free, and if we can help make that freedom happen without much effort, then why not?
And that is how Blackout Trafficking was designed. It is low commitment (one black item), a short time frame (minutes a day for one month), for this cause (human trafficking). And in addition, it might actually equip you in other ways to be a world changer and find your space and place to make a difference.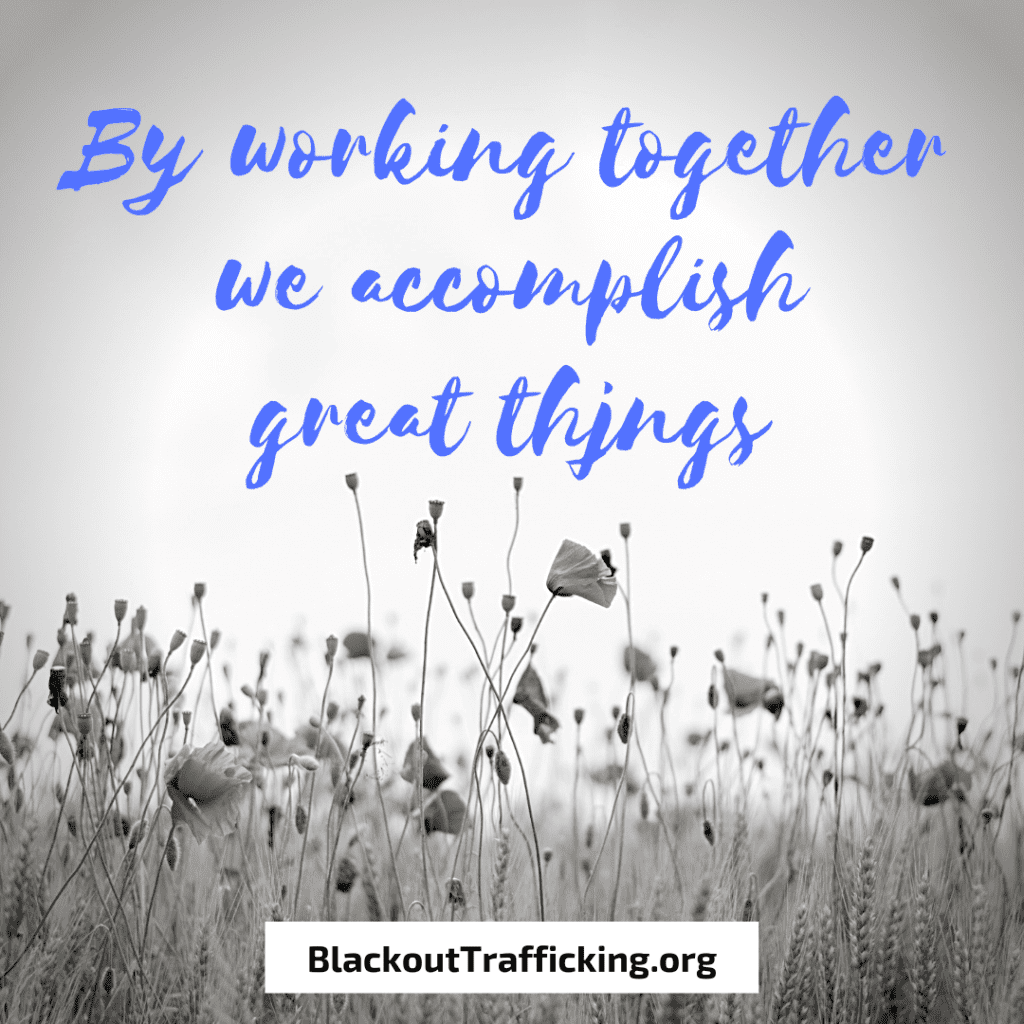 I can assure you, after you wear your black item each day for a month you will:
Begin to believe that together everyday people can make a big difference
Learn some simple skills to be a better advocate in general (like how to create awareness without being a jerk and how to do simple fundraising without being salesy)
Feel like you understand this social justice issue enough to have conversations about it
Even if human trafficking doesn't become your passion, you can always stand behind the anti-trafficking movement through little things over your life
Not bad, right? What a bunch of good reasons to join Blackout Trafficking 2020! After all, the world has only ever been changed by ordinary people who choose bravery over complacency.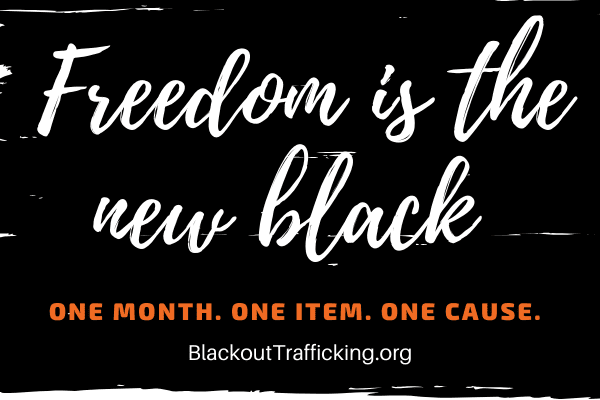 Follow @BlackoutTrafficking on Instagram or here on Facebook.
---