Almost all rising leaders at some point need some social media tools in their back-pocket. This is for all of you out there who ask me about posting, a schedule, your branding, here's how to do that well.
We Market Because We Must
A lot of rising leaders actually hate marketing. It often is one of our top dislikes! But, like everyone else, I've found that to bring people together around a common vision or mission, to share a message, and to communication clearly, marketing is a big deal.
We just can't ignore marketing if we are going to be good leaders.
Unless you only lead people in your home or those you see all the time, connecting, giving others access to you, and inviting others through communication is vital.
I am FAR from an expert on this, and regularly go to others, like Crystal Paine's Your Blogging Mentor Mastermind, WPMU, Amy Porterfield's List Building Lab, Donald Miller's Storybranding, Charlene Johnson and many more. I need massive amounts of help with marketing, and am ALWAYS learning.
(In fact, I always feel stuck too, as the "advice" changes every few months, along with the technology. Turns out a lot of the experts feel stuck too–or more so they are just committed to spend a lot of time experimenting and failing!)
Even though I have never grown a massive following, I do have a lot of marketing experience that came out of leading and starting things that make a difference in the world. I have been blogging since 2005, have started multiple communications teams for small organizations, built-up followings on various accounts, and been able to create engagement–at least enough to make a difference in the world!
As always, my goal is to help you mamas and rising leaders of other non-profits, small orgs, social good business, ministries, etc… Considering you might feel stuck with marketing too, I wanted to give you a couple tools I've found useful (especially to have in place so you can pass off the marketing to someone else as soon as possible)!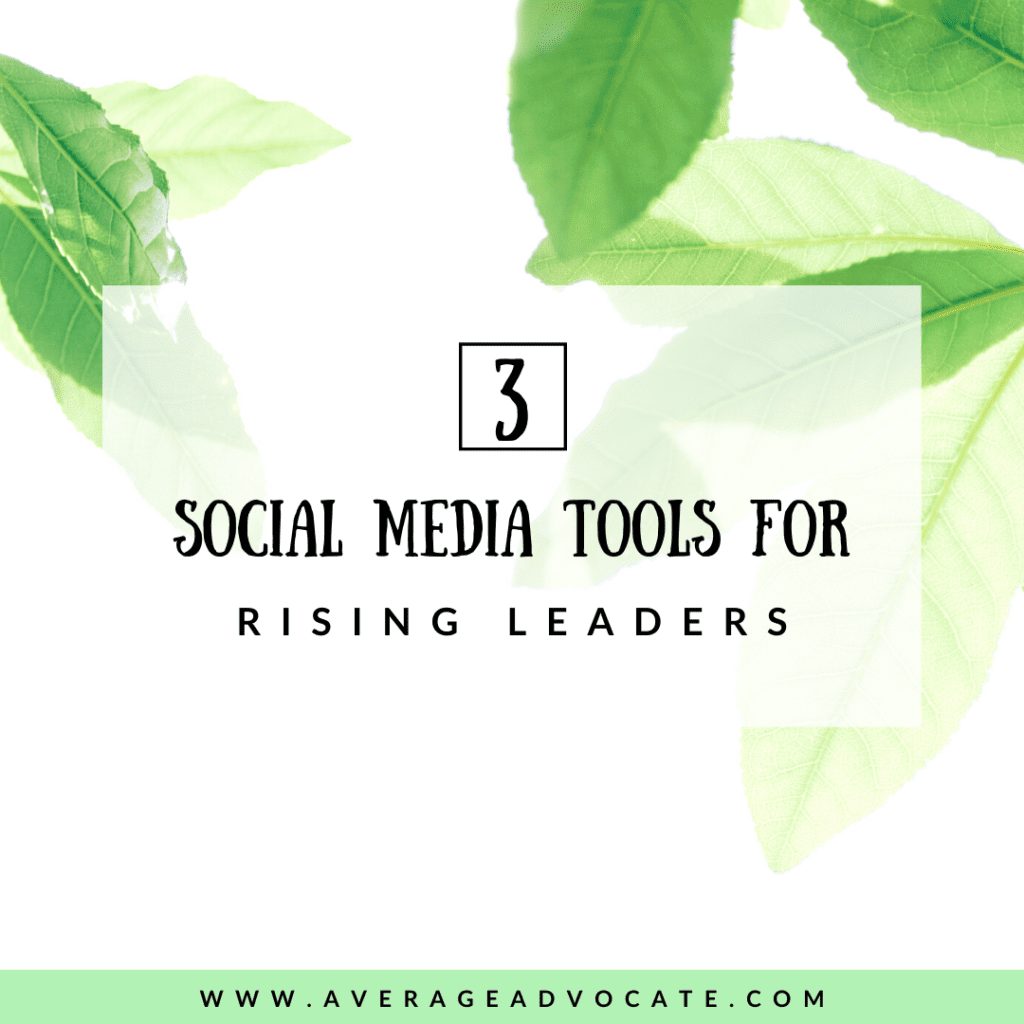 Three Social Media Tools
Note: Currently, I am going to share Blackout Trafficking's guides as these are the most updated. We are also looking for volunteers to do this for Blackout Trafficking so let me know if you want to help make a difference in the world this way!
1.) Branding Kit
To make content that stands out, you always have to know what your going for. This can include colors, a set of fonts, design, but it also includes "messaging," like your elevator pitch, and the way you talk (serious? funny?) It is who you are.
Blackout Trafficking's Branding Kit Example: Here
Feel free to copy and paste from ours as a template for your own!
2.) Social Media Posting Checklist
In addition, knowing what to post–the actual content–is kinda paramount. Often we get stuck here and don't go further! Awhile ago I made a printable checklist for Average Advocate to solve this problem, which we later adapted it to Blackout Trafficking.
Blackout Trafficking's Posting Checklist: Here
(In Canva you can make a copy of your own to adjust for you too)
3.) Social Media Schedule
Personally, I don't use a schedule as the above chart covers most of the content for a month. I also use Life Mapping's ideal schedule to keep time open for whatever social media goals I am working on (for this season, as an example, I committing to about half an hour to one hour total through the day on Instagram six days a week, making/pinning on Pinterest for high-value posts (like this one!), and auto-posting onto Facebook.
Remember, people hire social media managers because one can easily spend three hours on content posting, engagement and creation daily–all that would pay off great. But as a rising leader, especially if you are also a busy mom, you only have so much time! Read more on managing this here.
Regardless, commit how much time in advance you're going to give social media before it eats you alive!
Using a social media calendar is a great way to plan for this, and they aren't hard to find with a short google search online. You can also use an auto-scheduler, like Missinglettr or Hootsuite. On some social media accounts (like Facebook) you can spend an hour a month scheduling all your posts in advance (or auto-post from Instagram).
However, do know that the more engagement (likes, swipes, comments, shares, DMs) you get, the more eye-balls are on you and the greater your chances are for growth (which auto-schedulers don't do). Two people "liking something" gives it value, which helps 20 people see it. Twenty people = 200 (my math is a little off, but it goes something like that).
Bonus: Social Media Tips
If you haven't been marketing at all, here are the basics:
What can you ask/do to get people to engage?
Always have a call to action (ask people to do something)
What is the newest thing on social media? Analytics rewards you engaging with that, by showing off your posts!
Using stories is paramount (the more the better!)
Live video, IGTV, and Hands-Free video stories are very important, even if they are scary!
I hope this helps!
I'd love it if you commented on any of this and told me what is working for you or what you might like to know! (I can always ask one of my own experts for you if I don't know!)
P.S. – If you want to see the content I post and think it is valuable, be sure to purposefully engage with my posts! Just doing that greatly helps supports the work of Average Advocate and Blackout Trafficking! Thank you!