Multiple readers have told me that the main reason they don't buy ethically-made, social good, or fair trade gifts is simply because they either don't know where to get them or they are too expensive. I am hoping this 10 Ethical Fair Trade Gifts Under $10 is a guide can help you. Through it, you can get started knowing where to buy while changing the world through your consumer powers–which is especially important around the holidays!
*This post may contain affiliate links and I might be compensated when you click through links on this site. Note that all opinions are still honest and this in no way affects you!*
1.) Soap or Soap Dishes
We all need soap, therefore soap is always a great gift–especially ethical fair trade soap! In the last few years I've seen the amazing work Preemptive Love Coalition has been doing to help with the refugee crisis surrounding Syria as they grow.
Currently, they help some of these refugees earn a little bit of an income through their soap line. Both their soap and soap dishes are $10, and you can get other soap gift packages for more. Check them out here.
2.) Black Mamba Hot Sauce
I love the Do Good Shop as I've worked with the owner for years with our annual Blackout Trafficking challenge! They have a few ethical, fair trade gifts on their store that are under $10, but the one that stood out to me was fair trade hot sauce!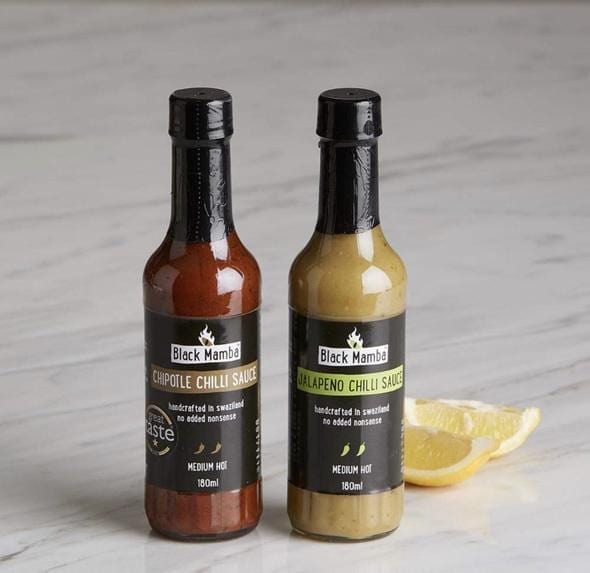 With Black Mamba, your purchase supports disadvantaged groups with fair wages—most of whom are "gogos," women supporting grandchildren orphaned by HIV/AIDS. Cool, huh? Get them here.
3.) Undies or Socks (for Stockings?)
Pact Apparel hands-down is my favorite ethically sourced clothing company. They have a great clearance section and if you're on their mailing list, they tend to have good deals all year long, which helps me buy basics from them.
When I wrote this their 3-pack of men, women's and children's Christmas socks were $10, but the adult socks have gone back up again in price (but not the kids!). You can also get some chonies (panties) for $6 or so a pair here (which, crazily, is an equivalent price to most clothing stores!). Get a something (maybe for stockings?) here!
4.) Airplane Charm Bracelet
Ten Thousand Villages is a great curator of ethical, fair trade gifts and indeed, some are $10 or less. For example, this bracelet is adorable, as I have wanderlust and I know some of you are adventurers too!
Ten Thousand Villages buy from small providers, like the Sapia, who made this bracelet. Sapia works to develop the artisan-based handicraft sector in Colombia, reaching out to other artisan groups in rural areas of the country.
5.) Empowerment Posters
Pick up one of these cute posters, a pin, or keychain from Dazey's (most which are $10). These are created by a designer who stands for women's empowerment and promotes positivity and are supposedly sustainable. Check more out here.
6.) Pencil Pouches
New Creation is a faith based non-profit creatively counteracting sex-trafficking with a local heart and a global approach. They offer survivor made goods and fair trade accessories in our shops, as well as provide prevention education on and rescue from human trafficking.
In this case, they are selling "Freeset" brand, which is an incredible fair trade company. Also, their designs are modern with fun slogans–not as "global"or "tribal" in style, which is great as I know many people don't like that style! Check out some of the pencil bags (and other products) here.
7.) Global Ornaments
Did you know that the reason poverty is so high in Haiti largely has to do with bad development? Businesses like Papillon Marketplace are changing that, creating jobs for sustainable change. They also have adorable ornaments that are mostly $10 or less (along with other cool things!).
8.) Coin Purses or Cosmetic Bags
Sak Saum stands for "For Freedom" and has been one of my favorites for almost a decade. They employee former sexually exploited women in Cambodia to great their fairly made gifts. They have cute coin purses and cosmetic bags, and a whole page of fair trade gifts that are $10 or less!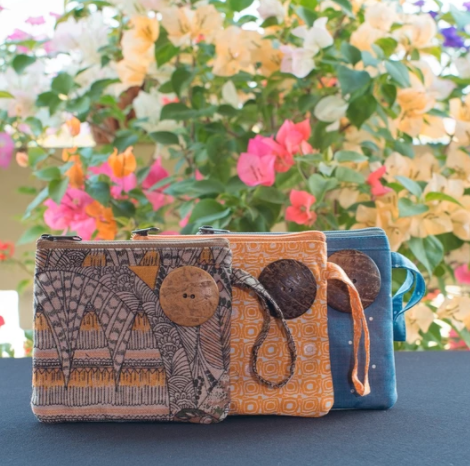 9.) Necklace (or other Jewelry)
Shop with a Mission has lots of fair trade products, "to equip and assist people in developing countries to break the cycle of poverty through their handiwork and creativity." I'm a big fan of their notebooks and letter openers (which are also $10 or less) but they have lots of jewelry that is at this price too.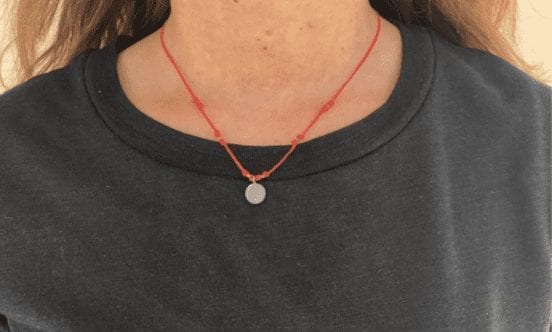 Much of their affordable jewelry is supplied by Plant Thailand or HT Kenya Educational Fund, both social enterprises help provide jobs to those in poverty. Check out some of their jewelry here (sort lowest price to highest).
10.) Body Products
Thistle Farms has lovely products that even I use when I can! They can be more expensive, but their small sizes at often $10 or less for lotions, chapsticks, and bodywash. Thistle Farms is bases in Nashville and their products are "handcrafted with love" by survivors of trafficking and sexual exploitation. Check out their products here.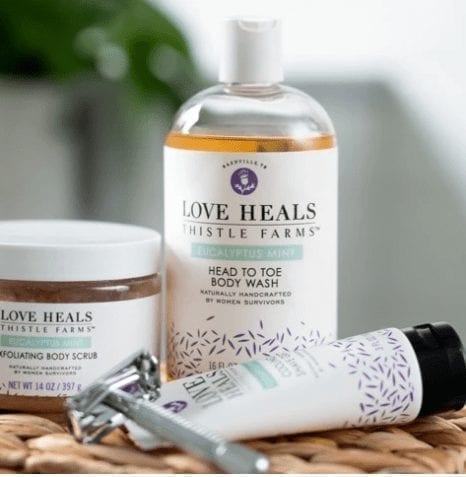 Know of Any Other $10 Ethical or Fair Trade Gifts? Put Them in the Comments!
If you want to find this post again, pin this! (Or if you think someone else would like it!)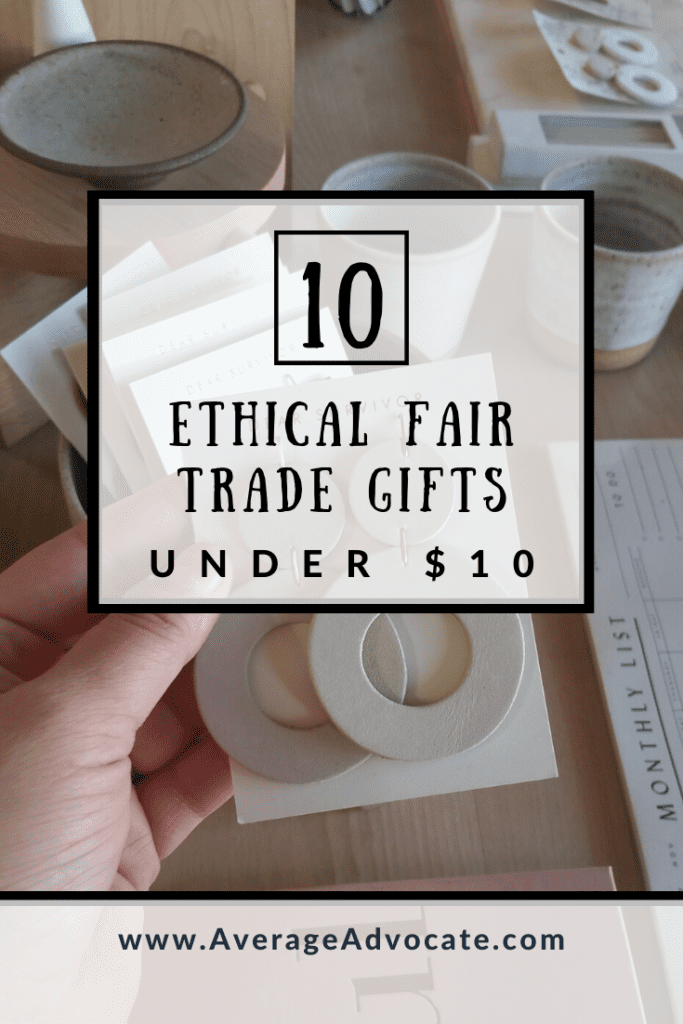 Similar Posts: