I think we've all eyes Swell bottles because they look cool, they have awesome designs, people say they work and they're trendy. And, of course, they socially good–right? I did a little research because I wasn't totally sure they were worth the cost.
*This post may contain affiliate links and I might be compensated when you click through links on this site. Note that all opinions are still honest and this in no way affects you!*
Swell Bottles – the Good and Bad
I got a blue, teakwood style Swell bottle last year from the Causebox and I've been meaning to tell you about it. Sure, they are beautiful, reusable bottles. They keep water really cold (like 24 hours). Or hot drinks hot (think like 12 hours). But there are tons of copycat bottles and mugs like this now, so what makes them GOOD? Are they worth the price-tag?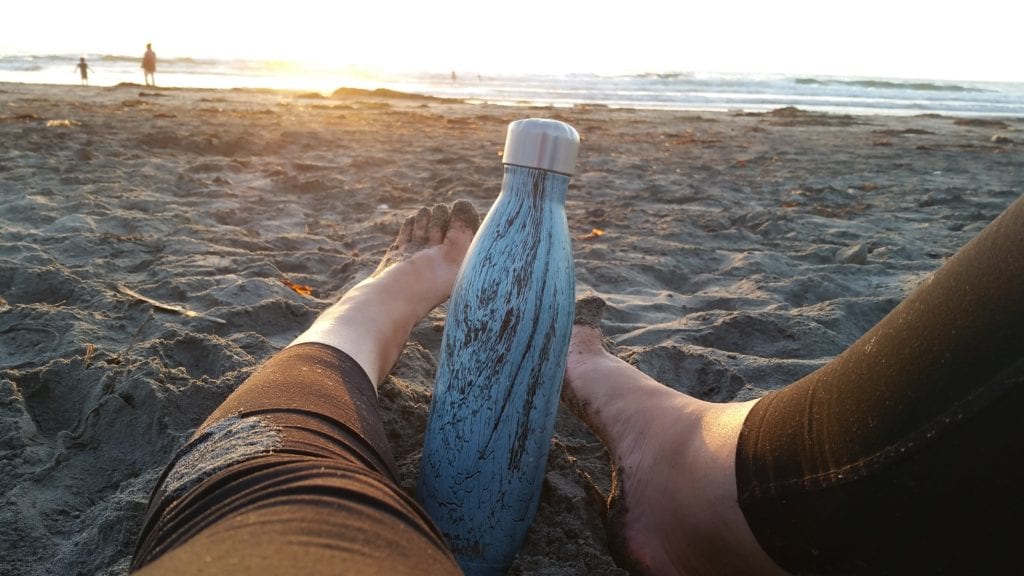 Honestly, I'm on the fence. My bottle dented on the bottom very soon after using it and it doesn't stand straight (thanks to kids dropping them from high altitudes–or maybe that was me?). In addition, they are really heavy, don't have a loop to carry them (hikers be aware–unless you get the "Swell Roamer"), and maybe I am imagining it, but although it is "condensation free," my fridge got the outside wet anyway. Still, once I dry that off it is weird to drink something hours later from a warm dry bottle and find it cold. It messes with my mind!
Social Good in the Environment
But what kind of good do they do? The founder's vision was to make a reusable water bottle so cool, that plastic ones just become obsolete. So, they help the planet. I love the audacity of the founder, Sarah Kauss, to take on what they call the Million Bottle Project, keeping these wasted bottles from being needed as they #ReducetheUse.
Social Good with Clean Water
They also partner with UNICEF, specifically to bring clear water to Madagascar, which is great, but not sure HOW much each bottle purchase gives–after all, they've sold a ton of bottles! So far they've given over $1.4 million and I think that is just since 2017. Also, I like @unicefusa alright, I prefer different clean water NGOs. It seems they also donate to breast cancer research now too.
Are Swell Bottles Worth The Price?
You can meet the social good mission of Swell simply by making a donation to these causes and buying a knock-off Swell if you want to be super intentional in doing good (but this is typical for social good products). But most of us won't do that–purchasing Swell is accessible and makes us happy to own something. Making donations tends to feel annoying for us average Americans.
All say, they do good. But I think it is more about the convenience and the branding of yourself as a do-gooder (and hipster) by using Swell that this comes down to!
If you think they are worth it, you can look at some bottles, roamers, travelers, or mugs, click on those links. Then tell me yourself in the comments or DM me on Instagram what you think!