Well, whether we wanted it or not, the coronavirus is here. So what happens when human trafficking meets COVID-19?
Blackout Trafficking 2020 is coming to a close, and to be honest, our annual 31-day challenge to empower everyday people to do something about human trafficking met it's match this year. A year ago, even just months and weeks ago, the Blackout Trafficking team didn't see this coming, nor would we have even been able to prepare for BOT2020 with the global pandemic of coronavirus in mind.
But just because creating awareness has shifted, fundraising has been challenging, and most participants are stuck in their homes all day, the issue of trafficking hasn't lessened nor has our desire to bring freedom. To wrap up Blackout Trafficking 2020, let's talk about what's happening in the world of human trafficking as COVID-19 affects (and infects) the world.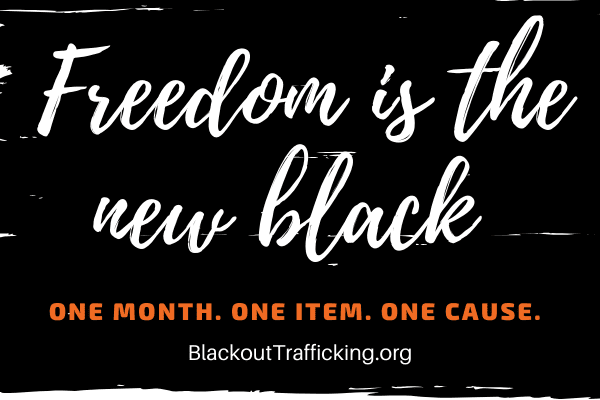 Blackout Trafficking and Coronavirus
I think every organization and business out there has been trying to figure out how to handle the changes rocking our world because of coronavirus. For example, one of Blackout Trafficking's team members is a nurse at a hospital–I think no one really wants to imagine that job right now. Another team member works with international students in university admissions–with colleges shutting down and international students unable to travel, she is managing a whole slew of other issues. Then there are those of us (like myself) having to manage suddenly becoming homeschool parents while juggling (or dropping) our other jobs.
To say the least, from the position of a director of a non-profit, continuing to carry forward Blackout Trafficking hasn't gone as smoothly as I have wanted it to. Truthfully, I have been overwhelmed and unable to manage what I wish I had the bandwidth to carry forward with excellence. It has been hard for me to deal with seeing all the areas we could have leveraged . . . if only coronavirus (and everything that came with it) didn't get in the way. Rising to the challenge and pivoting might be the ideal, but just like the rest of the world, most of us are shaken-up, numb, grieving, or struggling with any other manner of internal conflicts.
Even so, we are pressing forward to today, the end of Blackout Trafficking 2020, doing the best we can.
---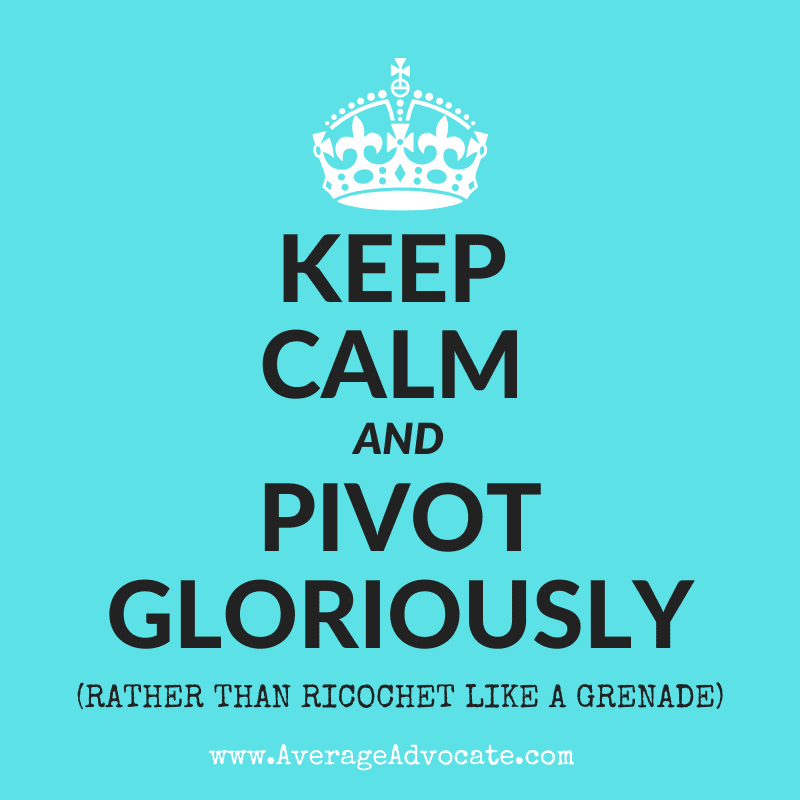 What's Going On In the Anti-Trafficking World During COVID-19?
As evidenced above, many (if not most) anti-trafficking organizations out there are also going through similar shifts. The people carrying forward the mission of these organizations are everyday people, and as such, are having a lot of the same feelings and experiences you might be having.
Than all of us feel the responsibility of carrying the burden for those we help, but 20x more. For that burden–the need–has increased 10x and our bandwidth has gone down 10x (those are obviously not real statistics, but you get the idea).
As people running and volunteering for non-profits and working on mission, we need a lot of grace and extra support in this time. Especially as many organizations are having to rethink how to carry out their mission and be effective with social distancing. I'm hearing from many who have to shut-down operations, or are in need of masks, or are struggling trying to figure out how to be present while not always able to be on the ground.
In addition, some organizations and trafficking survivors are funded through speaking and training engagements, and as such, their income has gone down to almost nothing with events and live sessions cancelled.
"Fundraising events have been postponed, donations have slowed, grants have been paused. In all transparency, our giving from last year was down 50% in the month of March alone. And while our revenue has been hit, the need has only increased."

Exodus Road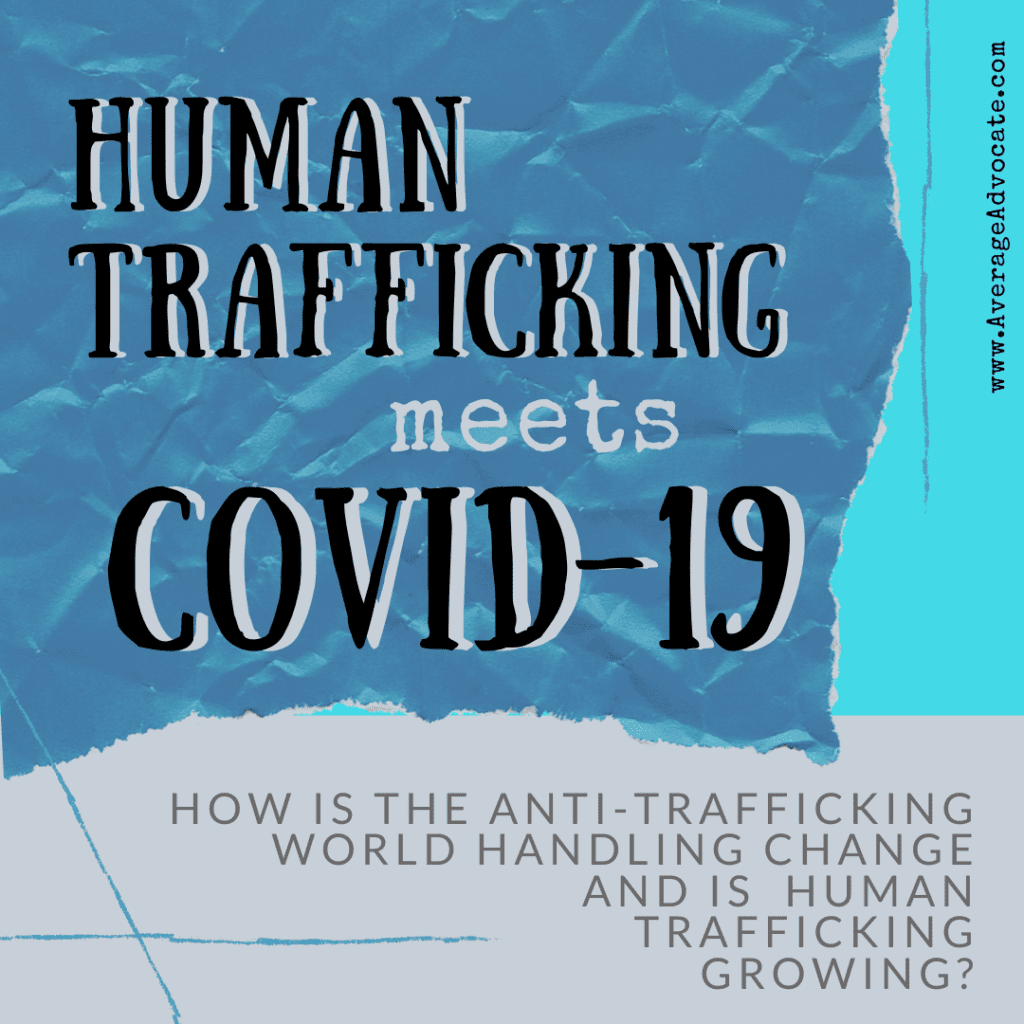 What's Going On In the Trafficking World During COVID-19?
So what is happening in the world of human trafficking right now? Is trafficking increasing? Decreasing? How are the needs changing? In other words, what is happening as human trafficking meets COVID-19?
First, it is too early for any statistics. Instead, I am just going to share with you what I am hearing from those working in the anti-trafficking field, what they are saying. Then with that knowledge, you can be the judge.
[wd_hustle id="6″ type="embedded"/]
Humanitarian Work for Trafficking Survivors
From what we can see, the need for survivors and those coming out of human trafficking has increased significantly. With shelters shutting down, safety rules changing and less access to supplies, the needs have increased. For some reason, people assume that anti-trafficking work is strictly anti-trafficking, rather than a support system. Most organizations helping those coming out of human trafficking do basic humanitarian work too, like providing housing, diapers and food. Providing freedom is usually a wrap-around service (or should be).
As such, many organizations are carrying the weight of those in their care to a much greater degree. Or survivors who have gotten back on their two-feet have lost jobs and are going back to their networks for help. With just the organizations Blackout Trafficking is partnered with or has partnered with in the past, we are seeing the needs increase drastically because of COVID-19, and we are sure this small slice represents all anti-trafficking orgs at large.
Shifting Work to Local Antitrafficking Organizations
Because of the changes where trafficking survivors and victims are looking for services to keep them going, local organizations are vital in this season. Large nonprofits and global organizations are not always as connected with the people in localities. I am not saying that the need hasn't increased for the larger organizations, but they tend to have the bandwidth, marketing, and follower-base to find support. However, the local organizations needs are greatly increasing and it is very difficult for them to market well and broaden their support base.
For example, one of previous partners, The Well Path, has been telling us about the women and children they are trying to fund hotel rooms for. Another current partner, Sisters of the Streets, is rapidly getting messages for survivors of exploitation and trying to create a needs network because the leader of this non-profit it being undone with requests for help coming in. Now more than ever, support your local nonprofits if you can!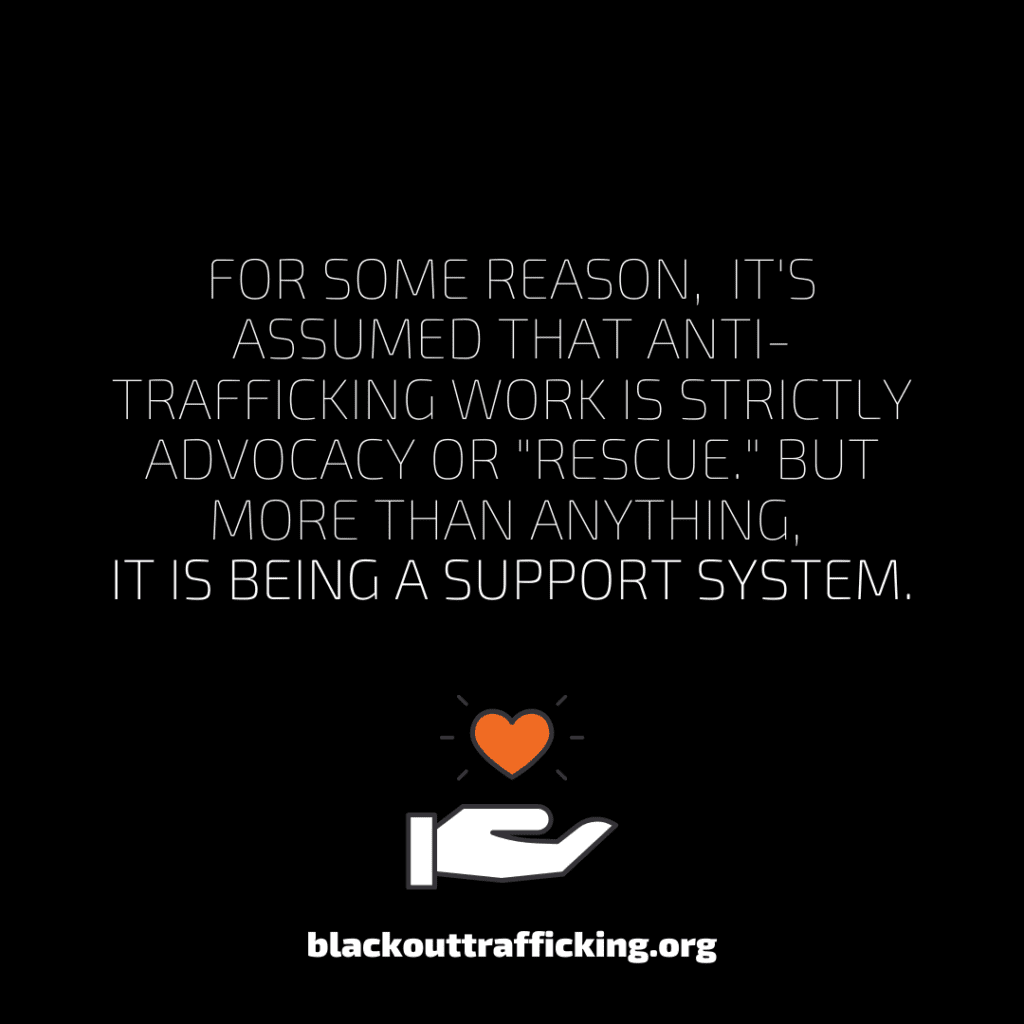 COVID-19 in Less Developed Countries
Although you will see much more about what the pandemic looks like globally in relationship to COVID-19, accross the board, this is what we are hearing coming from less developed countries where trafficking organizations are working:
In India, for example, where one of our teams works, a country-wide lockdown has left the poor out of work and in desperate need of food, while price gouging makes it even more impossible to afford the basics. Some experts say that many people may starve before the virus sweeps through their communities. Those caught in human trafficking are increasingly more desperate as well; these children, men, and women typically live in poverty and have no safe place to quarantine.

Exodus Road
This isn't unique to India, this is happening globally. For example, Blackout Trafficking's partner, Handprints in Tanzania, were telling us the choice is often "stay home" and starve, or go find work and become highly at risk for COVID-19. In many of these countries, testing is virtually impossible, and healthcare in negligible at best.
Victims of Exploitation Still Want Freedom
In addition, those who are leaving exploitation, whether by choice, opportunity or because of rescue, are still in need. For example, Blackout Trafficking was recently able to front some of the funds raised for Sisters of the Streets to help a woman leave her trafficker last week.
In fact, we are assuming there are many victims of exploitation who's situations have changed simply because their freedom of movement has lessened in areas of lock-down because of the coronavirus. Without doubt, domestic abuse is going up and more victims are trapped indoors with traffickers.
There might be a slight silver lining to this though. This could potentially lead those who are exploited to call about situations of domestic violence to get away from their abuser.
Child Abuse and Homelessness
Unfortunately, for many kids, schools are one of their safe spaces. Homes are often danger-zones to children who live with abusive family members. This alone makes us sad. But what does a teenager do when they are sick of abuse and their safe spaces are gone?
They runaway. Right now, there is likely an increase in runaways. And runaways are one of traffickers prime targets. In fact, one organization, Treasures, is reporting those in the sex industry boldly driving down streets in L.A. with roof signs on their car, inviting those on the streets into "the oldest profession" of prostitution and pornography. They might feel like this is a safe place, where they can be sheltered, fed, and safe, but these scenarios often, if not almost always, led to sex trafficking. are classic beginnings of sex trafficking. offering safe places to those on the streets, but we know that in exchange they will be sexually exploiting these kids.
Sexual Exploitation
One good thing is that because of COVID-19 many brothels in red light districts are currently closed. But that doesn't actually mean the demand has decreased. There are many ways to find sex for sale which patrons might feel are safer than going to crowded locations.
One of the other big things in the news is that Porn Hub is giving out free subscriptions to pornography. Porn search terms like "slave girl tortured", porn videos depicting those infected with COVID-19, along with children being raped never bode well. There is a huge link between sexual exploitation and sex trafficking and pornography. This trend will only increase sexual exploitation. (You can learn more about that through Exodus Cry's Petition here or learn more about exploitation and pornography here: Fight the New Drug.
In addition, women who were previously being sexually exploited in strip-clubs aren't finding freedom, with new methods of exploitation, like drive-through strip-tease (you can learn more here).
In addition, teens themselves are likely accessing more pornography. "… according to Google Analytics, porn searches skyrocket by 4700% when kids are out of school." – Shared Hope International
Grooming Teens
One of the other huge concerns right now is the amount of time teens are at screens and on social media, where traffickers prey on teenagers. Here are some quotes from Love146, an organization that does prevention work with foster care, in the United States and U.K.
"As schools and many community activities close, many children will spend more time online. This is where most youth in our care met their traffickers. They may be more lonely, stressed, or even burdened by added financial strain their families will go through. Traffickers see opportunity here and certainly won't stop working right now. We cannot stop working either. We'll continue to connect with and be available for youth in the US Survivor Care program.
***If You Are a Parent***
"There is an increase of teen-related internet scrolling during this time, there will also likely be an increase in sex-trafficking recruitment efforts. So as you bunker down in your home it is critical that as parents you are more cautious than ever in monitoring your teens online relationships."
Triggering Survivors
One other thing I would have never thought of was how quarantine might trigger former victims of trafficking. I received this from one of our partners, Alabaster Jar:
"This issue of self-isolation has been challenging for our ladies, who have been abused and isolated by their abusers – however, together with the utilization of technology we are able to keep programming and community alive."
Nonprofit Workers Exposed to COVID-19 & Homeschooling Children
Then there are those working in homes providing shelter to survivors of trafficking, having to deal with the coronavirus itself and the risk of exposure.
Although many homes in the United States are for adult survivors, children one of the hugest groups trafficking affects here and around the world. Many homes are also having to homeschool–and often without support or supplies. I am hearing reports from various homes that care for minors around the globe who find themselves having to provide in so many ways they hadn't previously, increasing the risk for these kids and burn-out for the caregivers. Many trafficking prevention and rehabilitation organizations are caring for these children.
Preventing Trafficking Becomes Difficult
There are anti-trafficking prevention programs, whose methods have had to change a lot. I've heard from recently from Freedom Story in Thailand and G.R.A.C.E. in San Diego who are unable to do a lot of their preventive work and programs, increasing the risk for those who they usually target and help. How does one advocate when their access to these children at-high-risk goes down?
One of Blackout Trafficking's partners, Just Ask Prevention, has been communicating with us about their events that have been cancelled. They are hoping to do as many online training in this season as possible and are working harder to target the youth that are currently being groomed for trafficking online. If you are interested in using your group to work with them to present online training, please contact them here.
Foster care and Preventing Trafficking During COVID-19
One of the great struggles is for those who do preventive work through foster care (or orphan care, depending on the country's system). Many foster youth also receive services because they were trafficked. Together We Rise, a non-profit helping foster kids has been urgently trying to find homes for college kids who've aged out of the foster system and can't live in their dorms. In addition, Love146 has been trying to work with foster kids in the UK, helping urgent emergency laws pass to make sure these kids don't fall through the cracks. After all, they can't abandon these kids, as they said:
"We're still getting calls about children who need help, and we're answering those calls."

-Love146
Although this virus doesn't affect kids too much (thankfully), it has really changed the dynamic of those caring for minors around the globe.
Enough About Human Trafficking and COVID-19?
Honestly, this just hits the tip of the iceberg. As the COVID-19 pandemic spreads, we are learning more about how anti-trafficking work is being affected.
However, one thing we know is this: the need hasn't lessened, just grown.
If you aren't sure how to help, contact one of these above mentioned non-profits or make a donation to Blackout Trafficking which we will pass on to our partners (or donate to them directly). We highly value the work these anti-trafficking non-profits are doing to bring freedom. Please join us as a firestarter for freedom during the coronavirus. You are needed.
Still Making a Difference in a Pandemic in a Dress
Ordinary and Extraordinary Little Black Dress
20+ Ways to Love Others During COVID-19