This is part of the series, Your Voice on Racism. Do you have a story to share? We need to hear it!
Consider submitting it here! 
____________________________________________________
(This posts might include affiliate links, which means I could receive a small gift or a minimal amount of money, which typically goes back into running this blog. Don't worry, I won't promote something I don't believe in). 
7 Writers of Hope on Racism
I wanted to give a shout out to some of the women, fellow writers, who I've met because of my writers group, Hope*Writers and their external network. These ladies are just a drop in the bucket of countless posts about racism I've seen in the last couple months. In fact, I was blown away by the writings of many, both women of color and many white women who've been appalled and injustice and couldn't stay silent any longer. These are the ordinary world changers, the ones who speak up in their everyday life and choose to speak forth truth.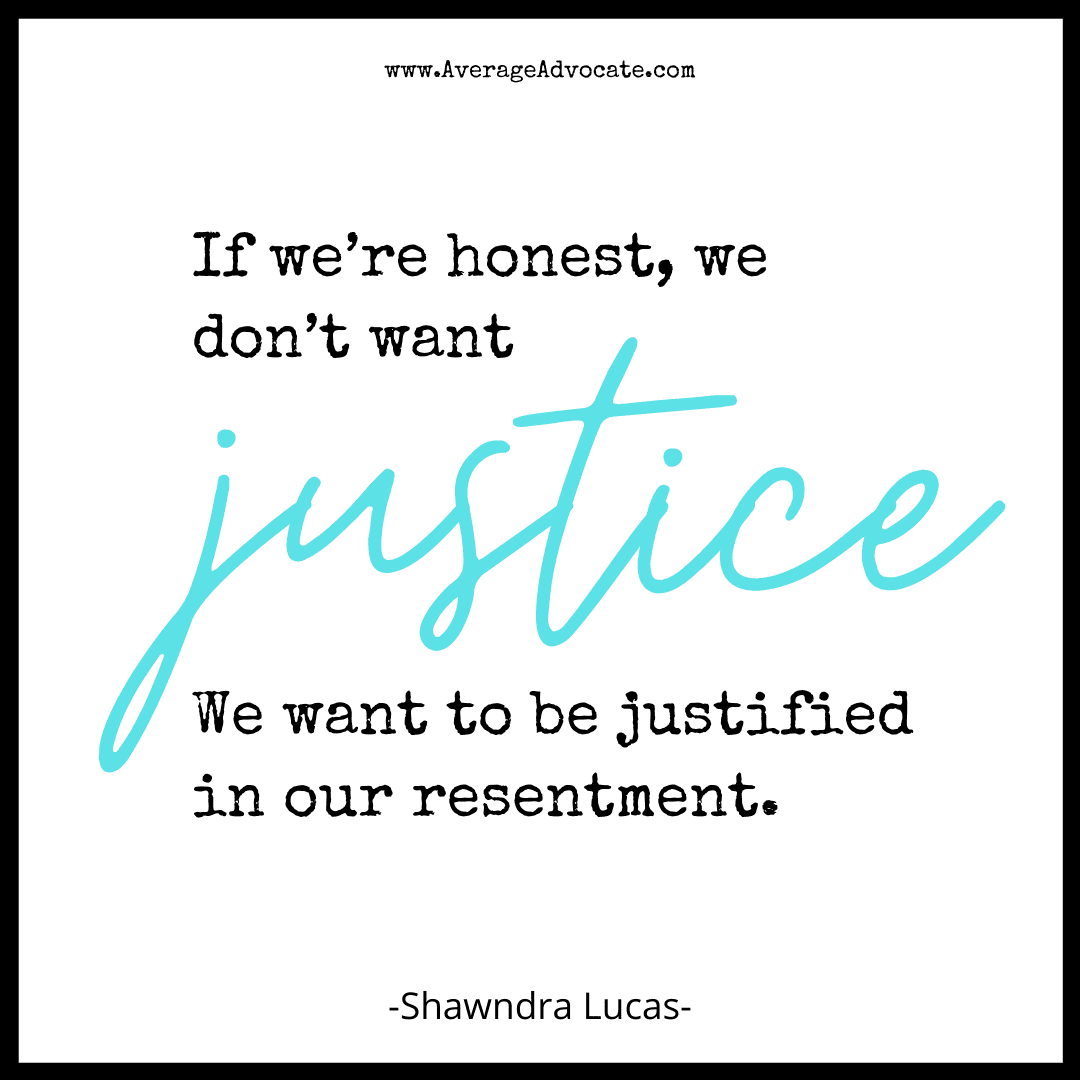 Although there were hundreds, I just wanted to start with a few. Of their posts, these are my favorite quotes here. I hope you will check out what they have to write, clicking back to their own blogs and share some of their quotes in your media feed. Why? Just like Reggie pointed out in our last Voice of Racism Post, this isn't just a moment, it is a movement. Lifting up voices on racism helps us keep the momentum going!
"And then a truck rolled by our site, the people inside of it likely unaware that we were even there. But I saw them. And it. The Confederate flag waving in the wind, attached to their passenger side window. . . . All I know is that I am afraid. I don't want to be." READ MORE HERE.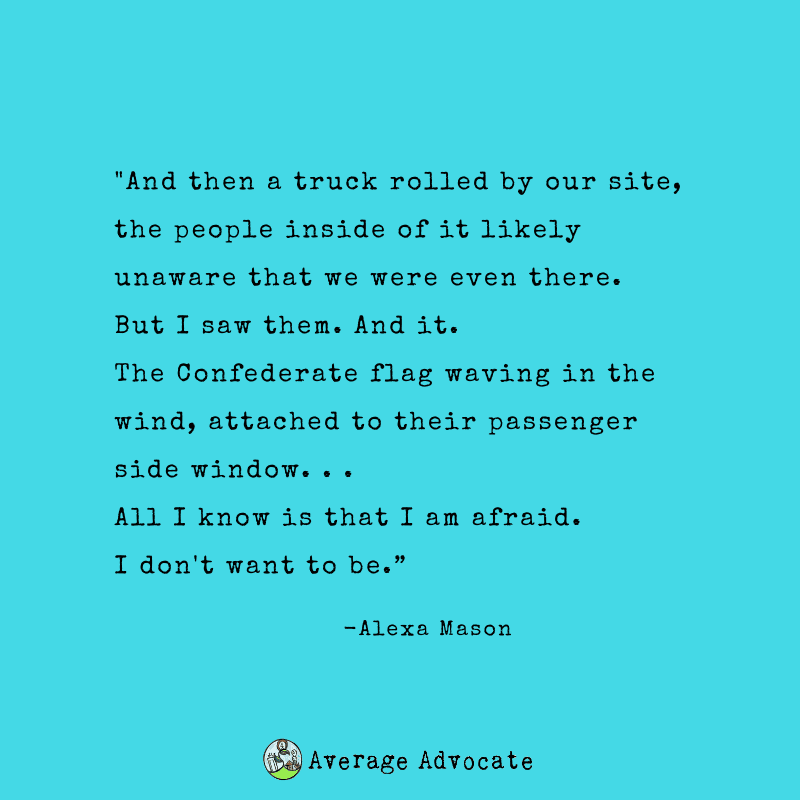 2.) I Am a Black Human – by Latonya at Joy in the Ordinary
"I am holding onto the words I spoke over myself when I was 10-ish, "Ain't nobody coming to save you, Latonya. You better hold onto God." Ain't nobody coming to save us now either, so we better find our Anchor to hold onto as we fight against injustice and hatred." READ MORE HERE.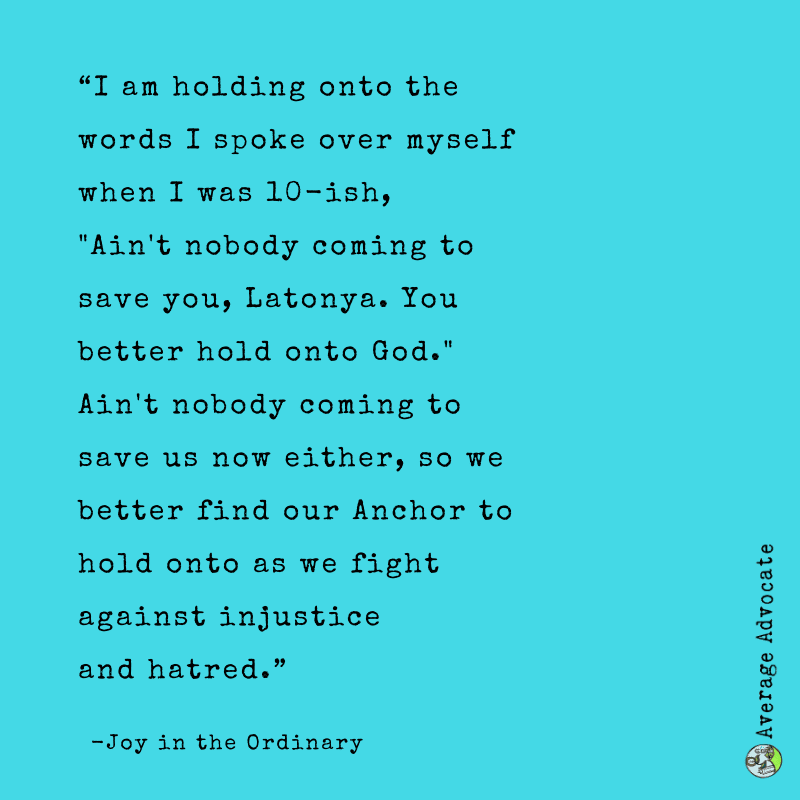 "If we're honest, we don't want justice, we want to be justified in our resentment." READ MORE HERE.
"But, in this American moment, God is doing something monumental in our land. On our soil. I can feel the earth buckling beneath my feet. And this violent, chaotic buckling has knocked the country to the ground. But now that America is on her knees, will she repent?" READ MORE HERE.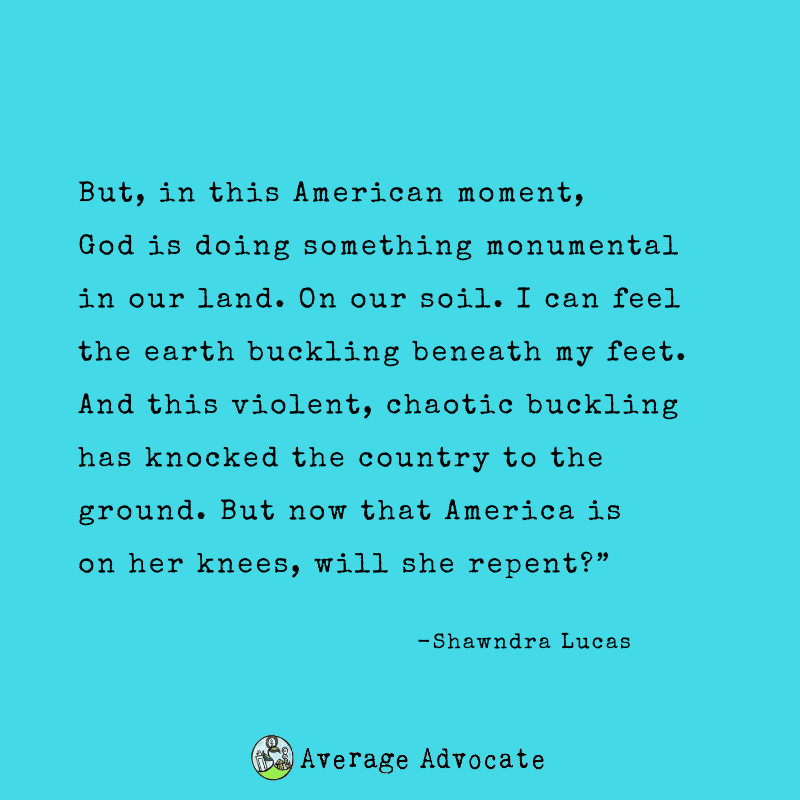 "You'll see your lighter-skinned colleagues received a bit more grace than you despite showing the same promise. You will settle for being the "cool friend" and watch as your crushes pass over you to shoot their shot at your "exotic-looking" black friend." READ MORE HERE or go to Jacie Scott's blog.
"He gave us knees so we could pray – not so we could kill. He gave us knees so we could get down lower and help someone up. He gave us knees so we could change positions and see life from different perspectives…" READ MORE HERE.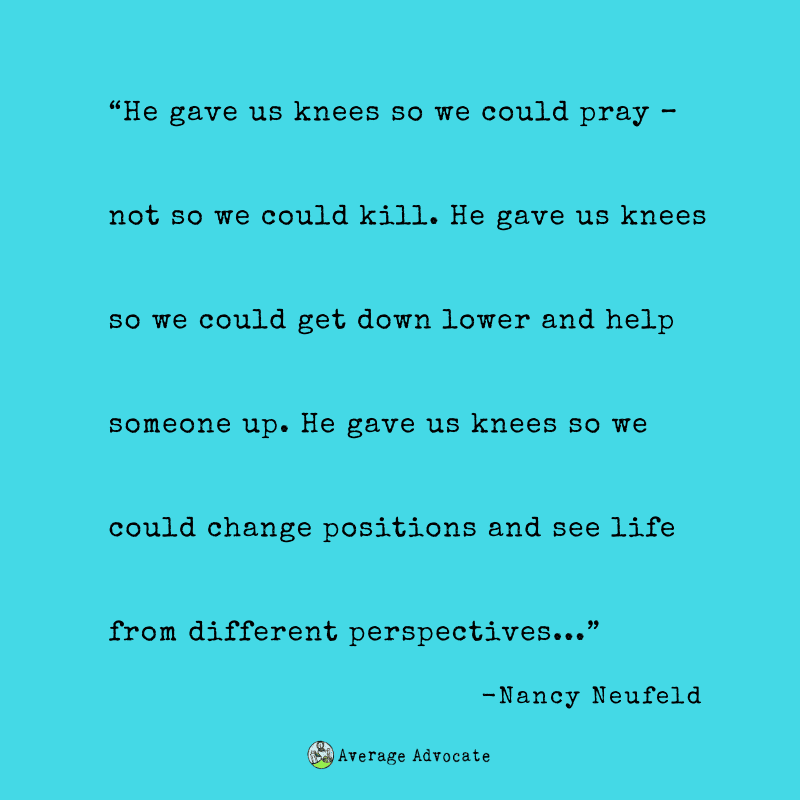 6.) It Depends on Which Side – (And other poetry on racism) at Jodie's Journal
"Who decides their own color of skin or their label us or them" READ MORE HERE.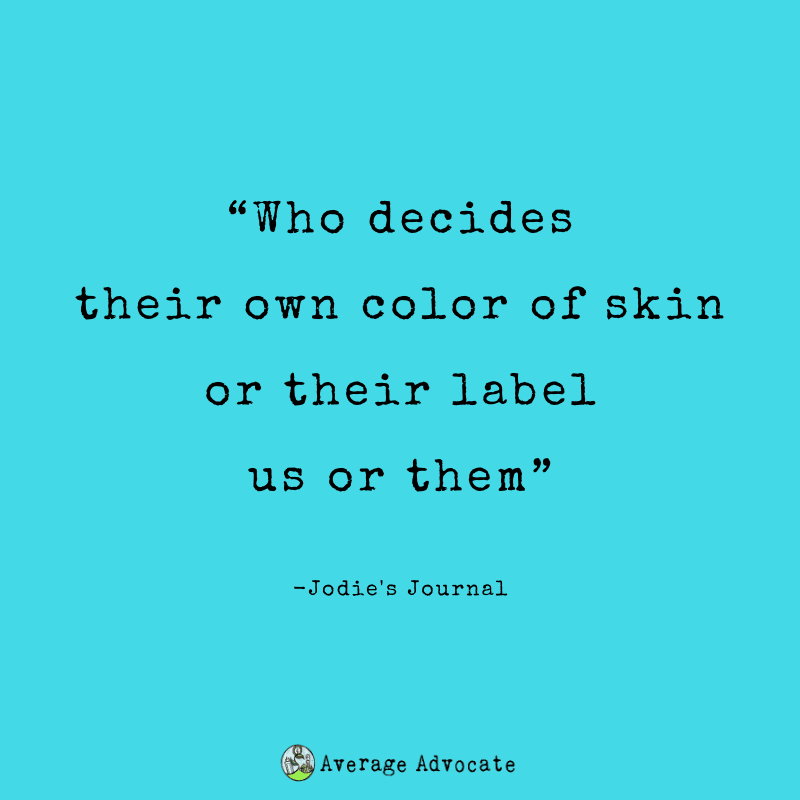 "My knee-jerk reaction was to turn around and tell him that's not at all true. But as I drove, I considered his words. Is that true? My initial reaction to correct him was based in my own personal convictions and hopes. . . I don't wake up in the morning and think about my skin color. Ever. But my sons do, and so do a lot of other people…" READ MORE HERE.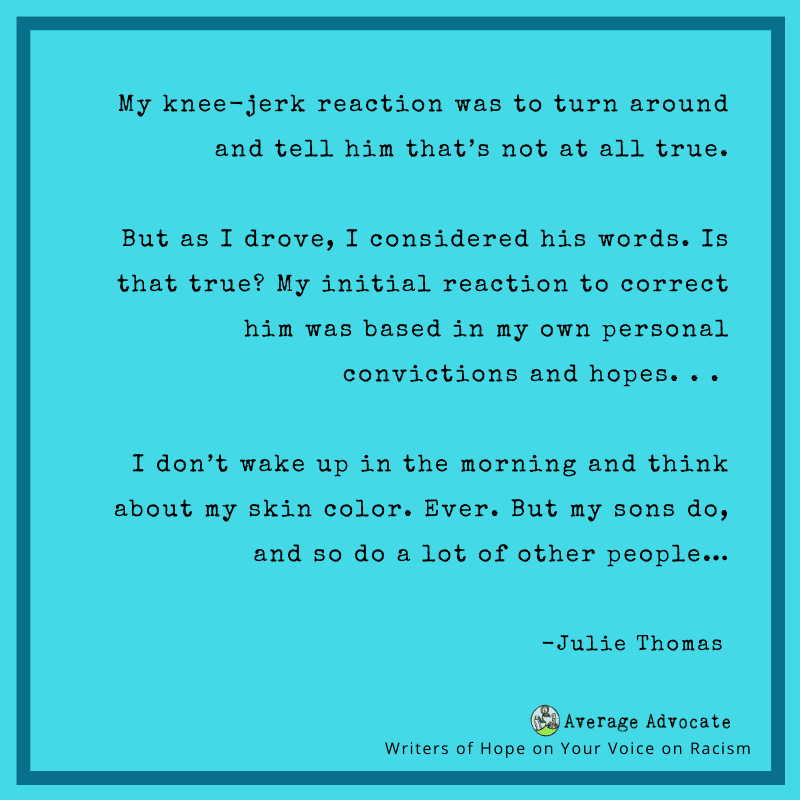 ____________________________________________________
If you are a writer of hope as well, you might want to check out Hope*Writers quiz, on the path and stages of being a writer quiz (which actually helped me a lot) or download Ten Questions To Ask Yourself Before You Write a Book
ADD YOUR VOICE ON RACISM HERE
[wd_hustle id="9″ type="embedded"/]