"Mommy, if we lived during the time of Rosa Parks, would we have had to sit in the back of the bus?" That is the question my then 3rd-grade daughter asked me after learning about Rosa Parks at school and reading about her life. I was not surprised, but instead, I was glad that she was learning about her life. This question allowed me the opportunity to talk to my daughter about race and racism. And how the past can and does affect our current realities.
The recent tragic, unfair, and racist events are not new. But perhaps as parents or adults, you have been faced even more with your feelings. The difficulty of how to explain to your children about racism or racial prejudice.
Children learn about racial prejudice and racism from an early age. Usually, they learn it at home, from their parents or relatives. They learn depending on how the parents or adults deal with and react to the differences of others in their lives.
What can we do to improve our conversations with children on racial prejudice?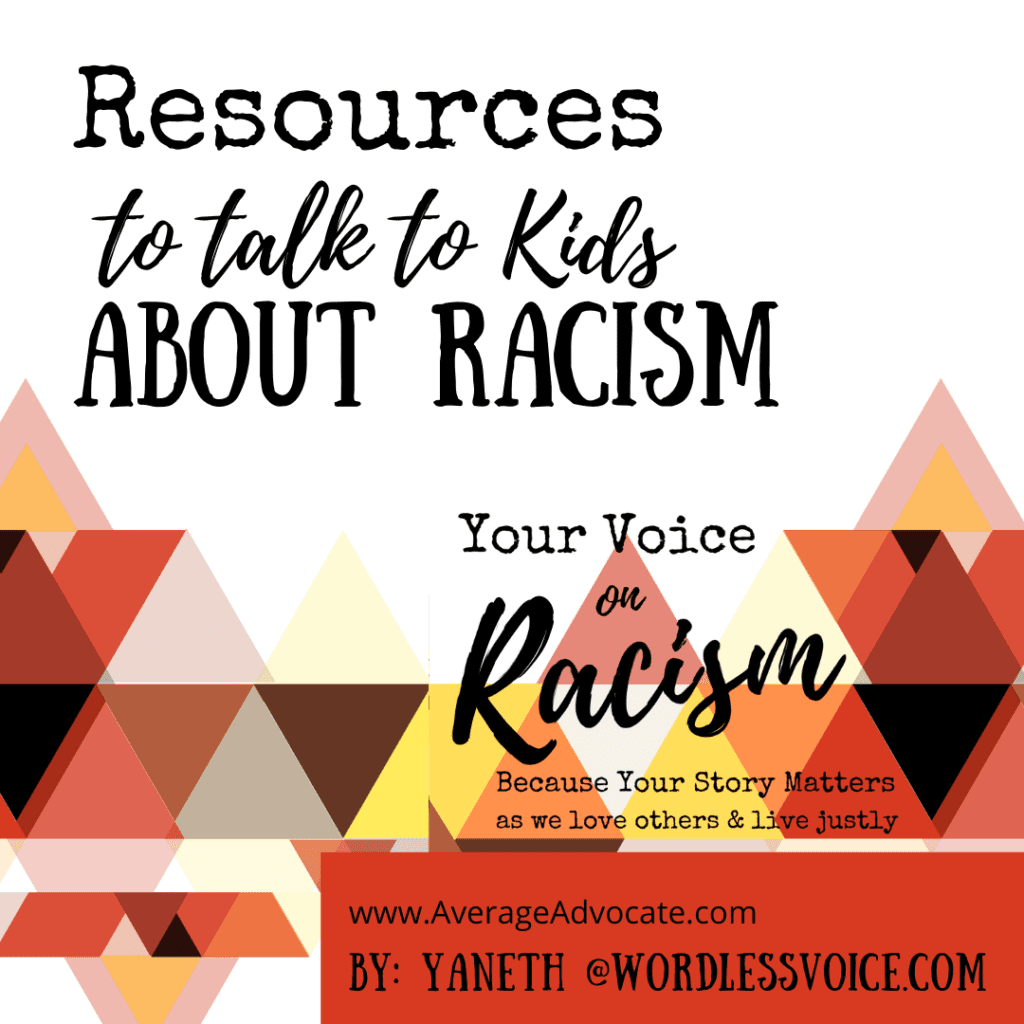 Having Conversations With Your Kids About Racism
Here are some suggestions:
First, we must talk to them. We have to recognize that differences, racism, and racial prejudice do exist. Although these conversations can be difficult, they are vital.
Study history. It is important to inform ourselves and learn the history of the country in which we live. Study how the country and government was established. Study how the people from other cultures were or are treated as a result of that establishment. For example, in the US, the stories of Native and African American people are not sufficiently taught in schools. Or we don't do the work of studying it. We must make an effort to educated ourselves.
Finally, we have to face our racist prejudices or tendencies. The reality is that we have all been raised, believed, or adapted certain racial prejudices. We have to search our hearts and ask ourselves the difficult questions.
Do I have any racial prejudice(s) towards any group of people?
If, as adults or parents, we discover that we have our racial prejudices. Then we have to do the work of changing it.
We have to start by facing our prejudices. To be an example to our children and others, we must begin by identifying and correcting our discriminatory thoughts, feelings, and actions. If we want the kids in our lives to act with love, respect, and kindness, then we must demonstrate it with our conduct. My daily comments and actions will tell my children that what I teach them I am also putting into practice.
Also, let's try to have deep and culturally diverse friendships. Whether at school, neighborhood, or church, encourage your children (and us too) to have circles of friends of different ethnicities, languages, and cultures. As a result, we will be able to participate in diverse activities and multicultural experiences as a family.
Study together. As a family, you can read books, watch appropriate movies, series, or videos to learn about the country's history.
Travel or expose children to other cultures and communities. This will help to learn and understand the diversity of the world. They will learn that the world has many languages, a variety of delicious foods, beautiful cultures, and people. It can be as easy as visiting museums, multicultural events, or traveling to different countries. Of course, due to our current situation with the virus, these trips are limited. But we can use our creativity, and watch videos on how to cook foods from other cultures or "visit" different countries online.
Use the following are a list of resources (suggestions) that you can read or study with your children or for yourself on anti-racism, diversity and culture.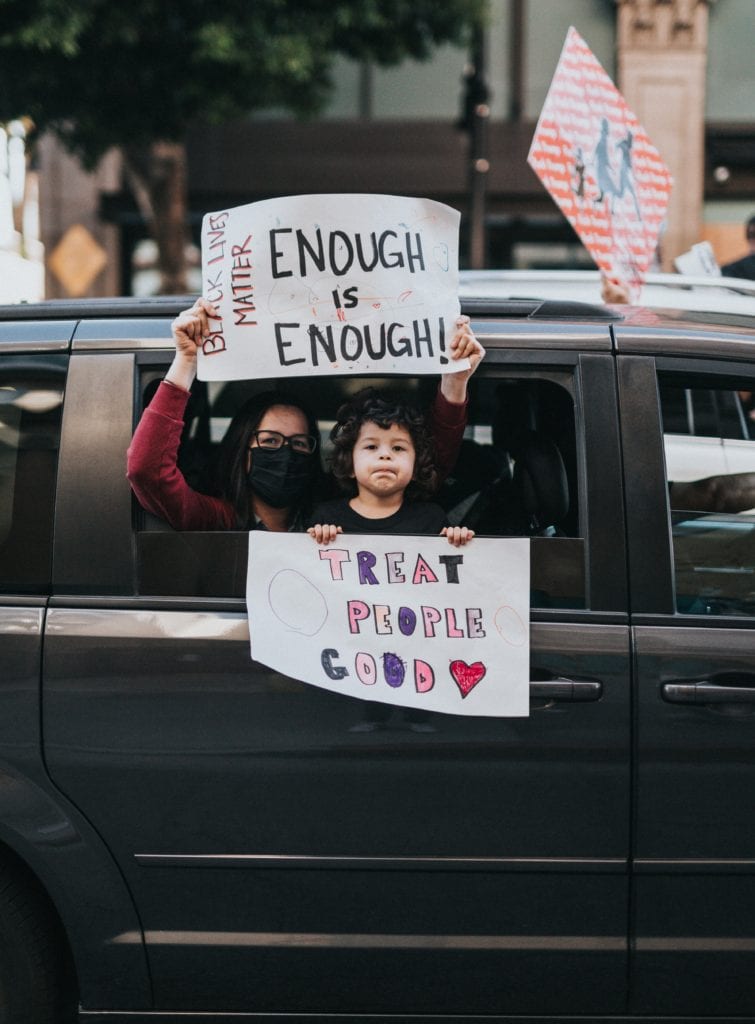 12 books on Racism for Babies to Teenagers:
De Colores – Patty Rodriguez Inspired by one of the oldest and most beloved traditional Spanish folk songs, De Colores, this book introduces little ones to the beauty of life, joy, inclusivity, and their first English and Spanish words.
Dream Big, Little One – Vashti Harrison – This beautifully illustrated board book edition of instant bestseller Little Leaders: Bold Women in Black History showcases women who changed the world and is the perfect goodnight book to inspire big dreams.

Antiracist Baby Board Book Board book – Ibram X. Kendi With bold art and thoughtful yet playful text, Antiracist Baby introduces the youngest readers and the grown-ups in their lives to the concept and power of antiracism. Providing the language necessary to begin critical conversations at the earliest age, Antiracist Baby is the perfect gift for readers of all ages dedicated to forming a just society.

Whoever You Are/Quien quiera que seas – Mem Fox (Spanish and English Edition) Every day all over the world, children are laughing and crying, playing and learning, eating and sleeping. Their lives may be quite different. But inside, they are all alike.
I am Martin Luther King, Jr. (Ordinary People Change the World) – Even as a child, Martin Luther King, Jr. was shocked by the terrible and unfair way African-American people were treated. When he grew up, he decided to do something about it—peacefully, with powerful words. He helped gather people together for nonviolent protests and marches, and he always spoke up about loving other human beings and doing what's right. He spoke about the dream of a kinder future, and bravely led the way toward racial equality in America.
Just Ask!: Be Different, Be Brave, Be You Hardcover – Sonia Sotomayo Feeling different, especially as a kid, can be tough. But in the same way that different types of plants and flowers make a garden more beautiful and enjoyable, different types of people make our world more vibrant and wonderful.

The Day You Begin Hardcover – Jacqueline Woodson Jacqueline Woodson's lyrical text and Rafael López's dazzling art reminds us that we all feel like outsiders sometimes-and how brave it is that we go forth anyway. And that sometimes, when we reach out and begin to share our stories, others will be happy to meet us halfway.

The Colors of Us Paperback – Karen Katz Seven-year-old Lena is going to paint a picture of herself. She wants to use brown paint for her skin. But when she and her mother take a walk through the neighborhood, Lena learns that brown comes in many different shades.

Who Was Rosa Parks?– Yona Zeldis McDonough In 1955, Rosa Parks refused to give her bus seat to a white passenger in Montgomery, Alabama. This seemingly small act triggered civil rights protests across America and earned Rosa Parks the title "Mother of the Civil Rights Movement." This biography has black-and-white illustrations throughout.

When God Made You Hardcover– Matthew Paul Turner From early on, children are looking to discover their place in the world and longing to understand how their personalities, traits, and talents fit in. The assurance that they are deeply loved and a unique creation in our big universe is certain to help them spread their wings and fly.

Separate Is Never Equal: Sylvia Mendez and Her Familys Fight for Desegregation – Duncan Tonatiuh Before Brown vs. Board of Education, Sylvia Mendez and her parents helped end school segregation in California. An American citizen of Mexican and Puerto Rican heritage who spoke and wrote perfect English, Mendez was denied enrollment to a "Whites only" school. Her parents took action by organizing the Hispanic community and filing a lawsuit in federal district court. Their success eventually brought an end to the era of segregated education in California.

Cool Salsa – Lori Marie Carlson (Editor), Oscar Hijuelos (English and Spanish Edition) Growing up Latino in America means speaking two languages, living two lives, learning the rules of two cultures. Cool Salsa celebrates the tones, rhythms, sounds, and experiences of that double life. Here are poems about families and parties, insults and sad memories, hot dogs and mangos, the sweet syllables of Spanish and the snag-toothed traps of English. Here is the glory―and pain―of being Latino American.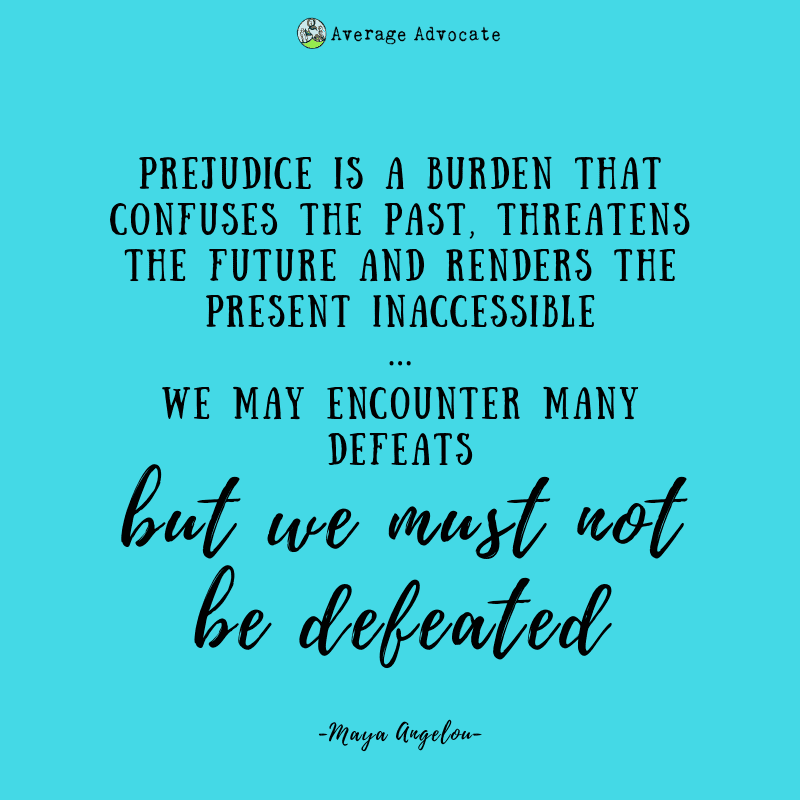 Adult Movies on to Help Us Understand and Overcome Racism:
Here are some ideas of movies or series that you, as an adult, can watch or study and learn from:

13th (Netflix)
When They See Us (Netflix)
The Hate You Give (Cinemax)
Just Mercy
Ruby Bridges (Disney+)
The Color of Compromise (Amazon Prime)
These are just a few resources you can use to start and or continue the conversation with the children in your life. If you have other resources you have used, please share with me in the comments.
Your Voice on Racism – Worldless Voice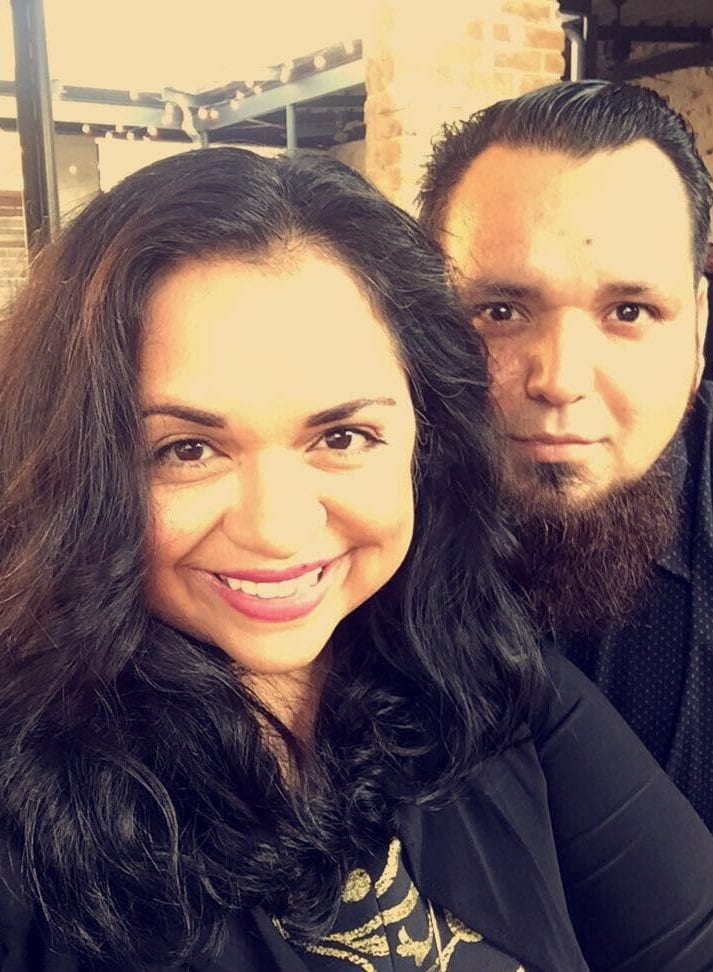 I am so thankful for this post from Yaneth at wordlessvoice.com to empower us to talk with our kids about racism! Yaneth is lives in Texas and immigrated from el Salvador as a child to escape war. She is now wife, mom and serves on staff with a ministry to students. She writes about motherhood, ministry, advocacy, and faith. Check out her blog here, "where your words are understood" and follow her on Instagram here.
This is part of the Your Voice on Racism series. Please submit your voice here.
Hi! This is Elisa again! I will definitely these resources to my other books and resources t talk with my own kids. Here are a few other Kids Books To Raise World Changers I posted earlier this week, including a short review on A Kids Book About Racism.