Family Summer Challenge Checklist
Checklists? I love 'em!
5 Phases of Rising Up
Ready to rise up? See where you are on the journey and find your next step.
We believe everyone should be free! This is the TENTH year since I started Blackout Trafficking (formerly the Little Black Dress Project). Over these ten years, we've raised just shy $100K for anti-trafficking organizations, mostly the little guys (whom I am passionate about)!
Speaking of little guys, after a lot of debate, Avi and I decided to fundraise this year for a local org, that is right accross the border for us, in Tijuana! Esmeralda, one of the founders, actually brought us our one-eyed cat, Queso, from a cat rescue there!
No Girl Wants to Be Sexually Exploited
But, honestly, we're about this org because they help girls, who range from under ten to teens, who've been sexually exploited. Avi was three when I started Blackout Trafficking. But now she is thirteen, a teenager herself. She knows that no girls would choose to be sexually exploited. This is our small way of being allies with these girls.
Refugees and Trafficking: Confronting Two Justice Issues
Personally, merging the anti-trafficking movement with providing legal resettlement for refugees crisis is something very important to me. This last year, a really horrible dynamic was created because of COVID-19, the subsequent shutdown of the US borders for amnesty, plus a war in Central America (where people must escape or die). But, on the US side, there were already frequently changing laws that were not in favor of legal immigration. (And of course, poverty already played a factor.) All to say, it was complicated. And in this complication, many youth have found themselves in extremely vulnerable situations. Some of the girls at Faith, Hope and Love have felt the brunt of some of these social issues.
Doing anything to care for those who are risk of trafficking, especially young people, is worth rising up for!
I'd love you to learn a little more about this combination of human trafficking meeting the refugee crisis in this post and my video here. Learn a little more about refugees + trafficking here.
Faith, Hope and Love in Tijuana
The need for safe space for kids on the other side of the wall is HUGE. Especially for those who want to provide trauma-informed care, but don't yet have the funding. Faith, Hope, and Love has been trying to network to find help and be present in the midst of each girl's story. They are working on getting their non-profit status, trying to scrap-up enough funding to keep the girls in school (it isn't free). They yearn to provide the necessary care for these girls not just to have a safe space now, but give them what they need to move out on their own.

We've committed to wearing a black clothing item every day this March (Avi is wearing the same black shirt and BOT buttons. Elisa is wearing a black athletic tank top with her little black dress or antitrafficking earring/necklace/shirt). We are also committing to create awareness and fundraise! Why? We know we can do our small part to make a difference, as allies for freedom!

We invite you to join us doing Blackout Trafficking (never too late to join!) by registering at https://blackouttrafficking.org and choose your black item. Of course, you can also fundraise for one of our partners that stirs your heart!
Regardless, we're donating our money and we ask you'll donated $10 to Faith, Hope, and Love too!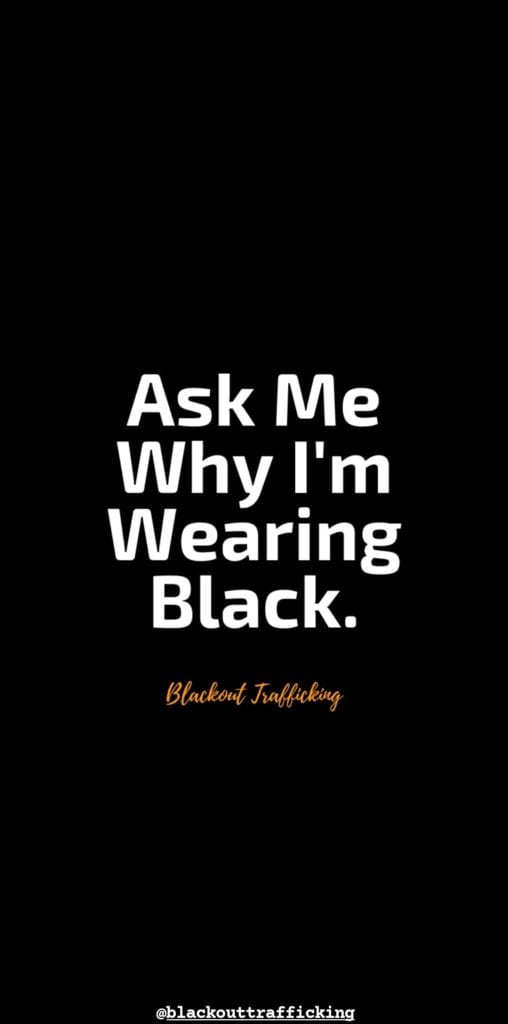 Purpose Roadmap
Live a Story Worth Living
If the idea of "purpose" always seemed a little vague to you or you don't have a lot of time to spare, this is for you!
Purpose Roadmap: Discover A Story Worth Living is a free mini-workbook with seven-destination points to help you intentionally choose what you want to let motivate you in life.