​Too much sun? In reality, I'm checking for food in my teeth before I went on Facebook Live. (I should have also checked for boogers)!
 
I don't know about you, but I struggle with compartmentalizing. That's not my thing. But I'm learning to.
 
Why? Because to gift undivided attention we must be intentional.
 
Giving my kids attention at the beach, rather than just planning and making Facebook Live videos requires effort.
 
Putting the phone away to listen to my Mentorship Circle requires intentionally.
Finding childcare to do coaching phone calls requires intentionally. As does not looking at social media most of the day, not always responding to text messages as they come in, and not doing all the demanding things during my Ideal Seasonal Calendar's designated writing or studying time.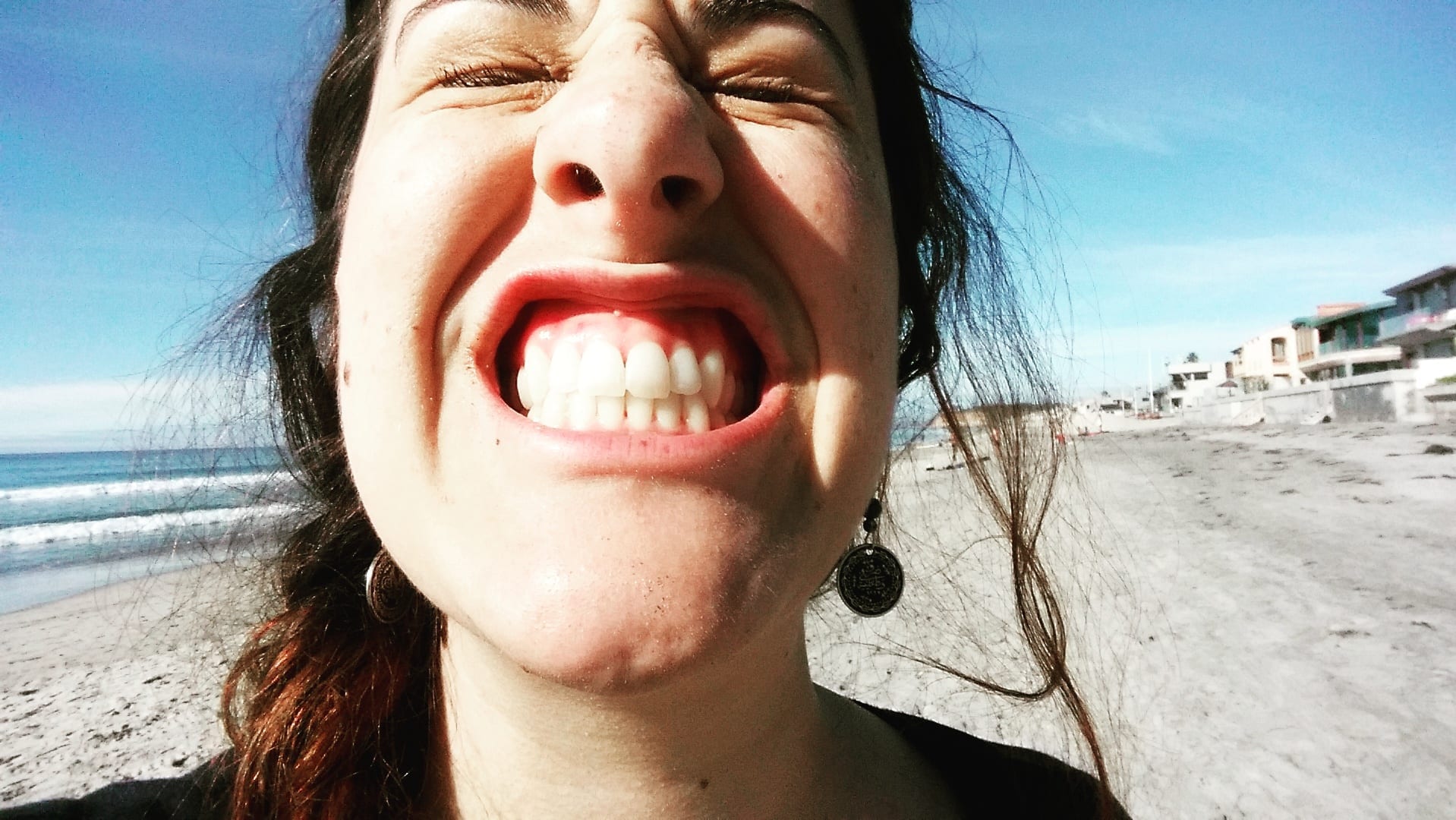 Taking time to rest and spend time with my husband–lots of focused effort to put my projects away.
Today in our Mentorship Circle we went over how Jesus taught and modeled how to connect with "people of peace," those ready to hear God's message. They were taught to focus on just those people intentionally:
". . .do not even greet the people along the way." (Luke 10)
 
Of course, I'm pretty sure He wasn't saying to be a jerk, but he was saying to focus on the RIGHT people in the right season.
 
I tend to be all over the place. But Jesus' challenges in Matthew 10 & Luke 10 are all about making a difference in people's lives by intentionally focusing in on the right people. That is hard for busybodies.
 
All to say, here I am at the beach, making crazy faces, allowing myself to only focus on Average Advocate's projects for a short time block. Then going back to intentionally spending time with my kids and resting in beauty. (Rather than trying to do all three for the whole three hours and being unsuccessful at all).
.
Who are the right people for you to pay attention to in this season?

What do you need to decide to be intentional about?
If this resonated with you, also check out 6 Questions To Help World Changers Know When They Should & Shouldn't Unplug
---
This tool is designed to help you live an intentional Life: