Recently I wrote an article I put on Huffington Post for you at about how to create human trafficking awareness that actually gets people to respond. It is chock-full of getting to the core of things (like worldview) in spreading our message. Below are a few excerpts to whet your appetite.
---
It has been a fierce season for human trafficking awareness-raising and we aren't done yet. Dressember has passed, and we completed Human Trafficking Awareness Month with flying colors. We posted our stance on multiple relevant awareness days and Ashton Kutcher's powerful speech to Congress last week has been perfect for leveraging on social media. In a few short days many abolitionists will paint a crimson "X" on their hand for the End It Movement. Then the LBD.Project will breeze in on March 1st, participants wearing the same black item of clothing for thirty-one days to bring freedom to modern slaves.
Yet as our momentum fuels us forward, I often wonder, are we just creating hype? Are we creating awareness for human trafficking that actually compels a response?
READ THE REST OF MY ARTICLE ON HUFFINGTON POST HERE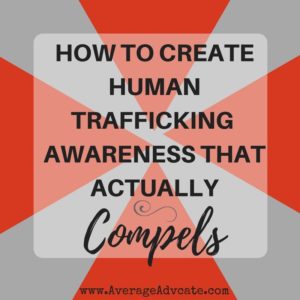 Neither statistics nor the most horrifying of stories will convince people that human trafficking is wrong. Worldview is a framework that must be reconstructed. However, we don't have to spend all our energy pushing a freight train onto a different moral track. There already are millions of people who are not involved in the modern abolitionist movement—and yet still share the belief that people should be set free.
READ THE FULL ARTICLE ON HUFFINGTON POST HERE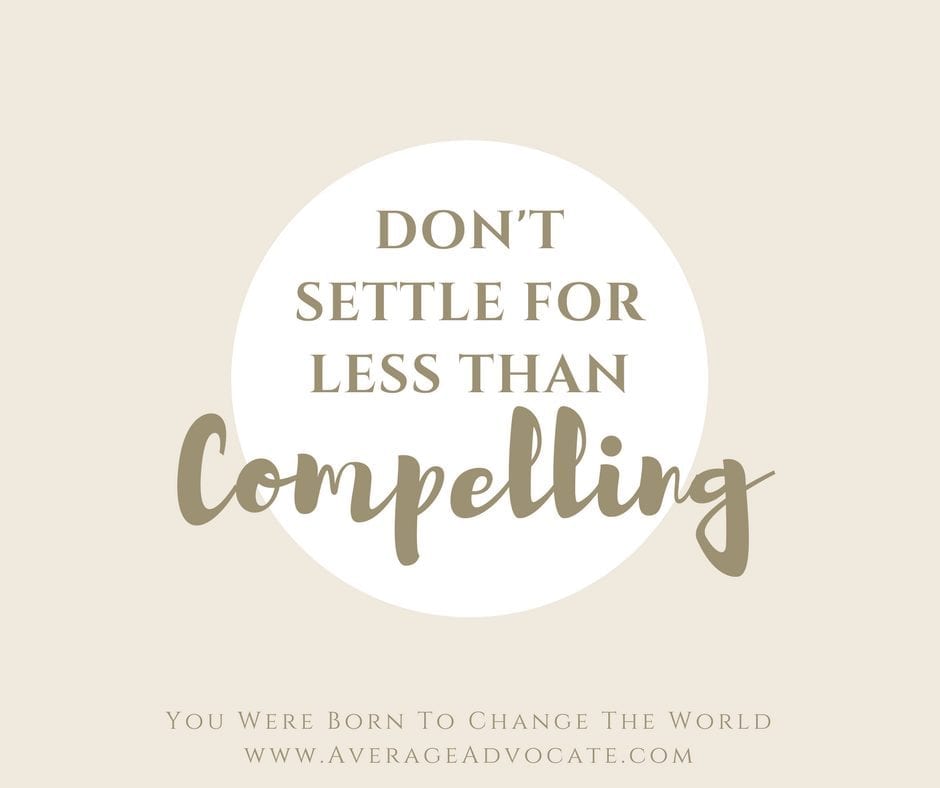 Creating awareness is simply marketing. Its very essence is selling a cause. And although facts and testimonials are a vital part of marketing, human brains often ignore this as unessential noise. However, while filtering out what our brains consider fluff, Simon Sinek discovered they also lock on the why. Serial entrepreneur, Dale Partridge, dubbed this whyology, determining that "People don't buy what you do, they buy why you do it."
WANT TO LEARN HOW TO COMPEL WITH YOUR WHY?
Please read this post I wrote for my fellow world changers on how to create human trafficking awareness here