Family Summer Challenge Checklist
Checklists? I love 'em!
5 Phases of Rising Up
Ready to rise up? See where you are on the journey and find your next step.
Hello you! 

I've been trying not to hustle too much with work this November with #NoHustleNovember. As I've been going slow, I thought it was a good time to figure out what content you'd like from me at Average Advocate. 

I might make some big changes based off your feedback, so I appreciate any time you give to this reader's survey.
In thanks, I want to send you one of these cool stickers below if you fill out the survey by December 7th!

Without hustle,
Elisa @AverageAdvocate

P.S. It will take about a month for the sticker to get to you after you fill out the survey!
Sticker Options: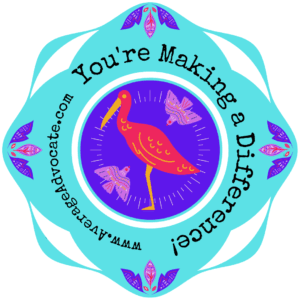 If you'd like one of these stickers, fill out the survey here: 2022 Reader Survey
Purpose Roadmap
Live a Story Worth Living
If the idea of "purpose" always seemed a little vague to you or you don't have a lot of time to spare, this is for you!
Purpose Roadmap: Discover A Story Worth Living is a free mini-workbook with seven-destination points to help you intentionally choose what you want to let motivate you in life.