I empower you to make a difference in the world. Honestly, I've found myself multiple times wondering what different types of financial help are available during this COVID-19 pandemic are. This isn't just information I need to know. Because you have family, friends, or work for ministries or organizations who are struggling, it seemed we could all use this information. The economy is tough right now, and we'd be remiss as world-changers to ignore this growing need.
As Valentina knows a lot about this, I am giving her a space here to . In addition, as she answers the question to what types of financial help are available during this pandemic, Hopefully it will empower you when you need it. (Note: I was actually more curious why teaching people about financial help empowers her to make a difference. She answers that at the end, so scroll down if you are curious, like I was!)
Here's from Valentina:
DIFFERENT TYPES OF FINANCIAL HELP AVAILABLE DURING THE PANDEMIC
Due to COVID19, many people have lost their jobs. A large number of people have had to close their small businesses. People all over the world are struggling to adapt to a new normal life. Since the COVID cases are rising, people are facing a constant financial crisis. The financial crisis is making people helpless and are facing numerous financial hardships.
The pandemic is overwhelming: millions of consumers in the U.S. have suffered job losses, wage deductions, and unemployment.
There are many organizations, non-profit organizations, including the U.S. government, who have taken the initiative to help people who are suffering from financial loss due to the COVID pandemic. It is also important to offer help and care to people during this crisis time.
Here are some types of help available for people who are facing financial hardships: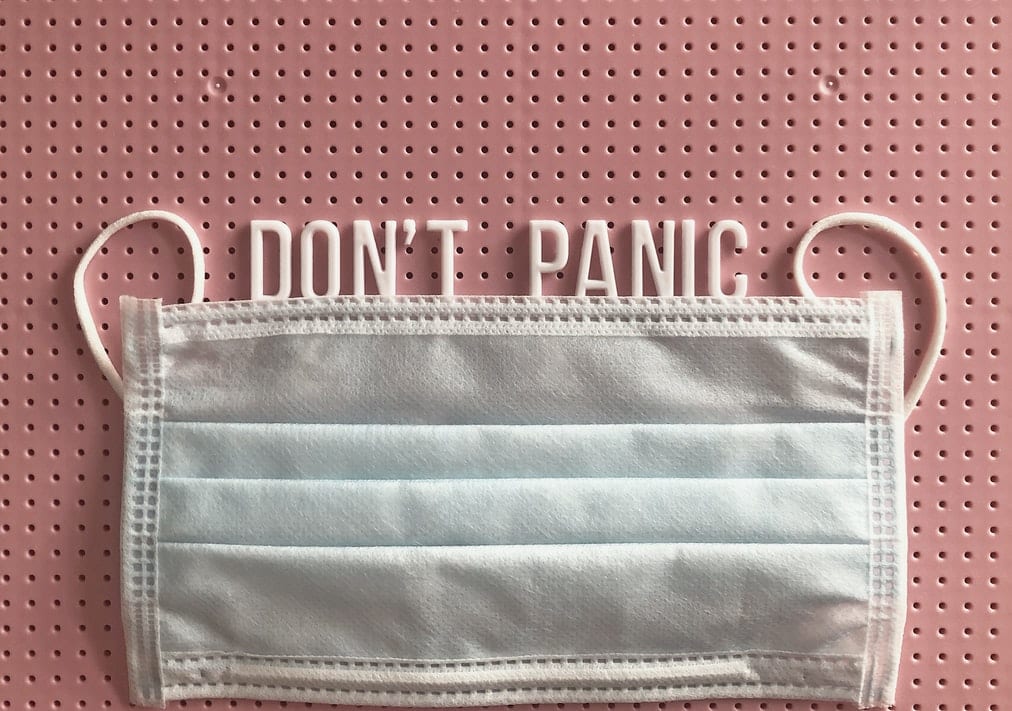 Available help for debtors
Government officials have taken some steps to help people with credit card debt burden during this COVID time.
All credit bureaus are supporting CARES ACT and thus making sure the debt burden and missed payments will not cause a lower credit score for consumers.
The Federal Deposit Insurance Corporation (FDIC) recommended that financial institutions will help consumers deal with their credit card debt difficulties during the COVD time. The benefits are:
The lowered monthly payments
Relief from late fees
Temporarily lower interest rates.
However, to get out of multiple debts, you can consolidate your debts. To do so, you need to take out a loan with a low-interest rate so that you can repay all your debts with the new loan.
Make sure you manage the new loan and repay the monthly payments on time to get out of debt completely.
Available grants to finance your business ventures
Here are some steps that you may take before applying for a business grant.
Check with local government agencies
Many states, cities, and counties are giving away grants to all new and existing business ventures. Their motive in granting them the free money is to spur the employment rate and thereby increase the tax revenue for the nation.
Most of the time you will see that the companies will not publicize such grants but since it's in your best interest, you have to make sure that you call them or search their websites.
Inquire about grants to major corporations
Every major corporation in the US has organizations that give away grants to facilitate their communities and among them, most of them are grants to support new business ventures. You may start off with the companies whose headquarters are in your state and inquire whether or not they provide grants to new start-up business ventures.
Check with all the federal government agencies
Though the federal government doesn't give five direct grants to the businesses, they share their funds with some foundations which in turn offer them to the prospective business owners. The Grants Program Management Office is the name of the federal agency that is in charge of this entire process. You can easily visit their website to get all the required information.
As the internet is full of misleading opportunities and therefore you need to be cautious enough to make sure that the company has a legally developed website. Verify whether or not the website, e-mail address and the phone number mentioned are all authentic. Stay away from companies and organizations that ask you to pay to apply.
There are many entrepreneurs who rush through the process of applying for business grants. This can lead to committing mistakes as the entire process of looking for a grant and qualifying for it may be a lengthy process. Take your time to get the grant that perfectly suits your needs so that you can get the ultimate benefit.
Grants are ideal for a business organization as it need not be repaid. The proceeds of the grants can easily boost your business cash flow and help you avoid falling in debt.
Available help to save your mortgage
Your home is one of your most important financial assets. Thus the security of this asset is of utmost importance to you. At no cost can you put this security in jeopardy by not being able to make your monthly mortgage payments. But there may arise some situations in which you might suffer from a loss in income or unemployment.
In such circumstances, it is obviously not possible for you to make your mortgage repayments. If you have mortgage payment protection insurance, it can offer you the cover that you need to maintain the necessary mortgage payment per month. It would also provide you with peace of mind if you anticipate such a situation may occur.
However, you need to keep in mind that most mortgage payment protection insurance will have a maximum payout for a year so if you have sufficient savings in place for you to last a year, then you can do so without such cover.
Seek help from your employer
The majority of the time, if you are made redundant for some time on the work front, then your employer is likely to pay you. In fact, if you are employed in the same company for quite a number of years, then you may get a payout which is quite decent.
In this case, you might be paying for unemployment cover on your mortgage protection policy quite without any avail. It should also be kept in mind that even though statutory payment for being sick doesn't usually affect short term IP, however any amount that you receive above statutory, say from your employer may affect the benefit that is payable under the policy.
You can opt for cover for accident and sickness mortgage protection payment insurance. Usually, state benefits don't affect these unless you are taken over your maximum claim limits, although this is worth checking before you take out a policy.
Mortgage protection policies start out with the payment either thirty-one days or sixty days after you are rendered unable to work in most cases.
CARES Act Mortgage Forbearance
If you can't meet your mortgage payments due to the COVID pandemic, you can opt for forbearance.
However, you should learn about the criteria. Find the mortgage servicers to understand the instructions.
The federal law is there to protect homeowners with federally or Government Sponsored Enterprise (GSE) backed mortgages (FHA, VA, USDA, Fannie Mae, Freddie Mac).
If you aren't eligible for a GSE-backed mortgage, you can get relief through your mortgage loan servicer or from your state.
Available help for unemployed and jobless people
Here are the unemployment benefits that the federal government has provided to the people of America. Unemployment benefits will be provided to people irrespective of the economy.
Benefits as per CARES ACT: Self-employed workers are eligible for unemployment benefits.
All unemployed workers will get an extra $600 a week for up to six months. Unemployed workers will receive extra benefits for more than 13 weeks.
Lastly, thousands of Foundations and Government Programs, throughout the United States provide billions of dollars as financial aid to the people who need help during the pandemic.
There is also a lot of financial assistance that is offered to new business ventures and entrepreneurs in the US. It is almost impossible for a business organization to operate successfully without enough cash flow. With less cash flow, there will be a staggering imbalance in revenue and investment and this will push the economy into recession. However, being persistent, diligent, and constituent in your quest, you can easily get over this financial hardship.
Why Do You Do This? How Do You Make a Difference in the World By Teaching About Finances?
My mom always taught me one thing. Do good to others, and goodwill will come back to you. I believe it entirely. If I can educate people to be strong financially and happy, then I will also reap a good fortune in the long run.
My best friend lost her job due to COVID-19. She had no money to eat food or pay bills for several days. I have seen her suffering. Let me tell you I am extremely pained by that. I'm a very emotional person in nature who can't see other people suffering. That's me. I care for the people. And when I see them happy, I become happy.
I am passionate about helping people because my motto in life is to spread happiness. If the people around me are happy, then I will also be. The idea is pretty simple. If the whole world is suffering, you will also suffer in some way.
When people around you are financially strong, the overall economy of the country will also grow. That is important not only for me but for the entire country. COVID-19 taught us that it's time to stop thinking about our individual needs. This whole world is a global society.
If I want to be happy and secure, then I should try to make the world a better place. I should help the global family to be financially sound.
For example, if the overall economy is going down the drain, then jobs will be scarce? How will I get a job? The debt burden of the people will only increase, and there will be poverty everywhere. I do not have enough money to help others financially. But all I can do is spread awareness about how to get financial help through this post.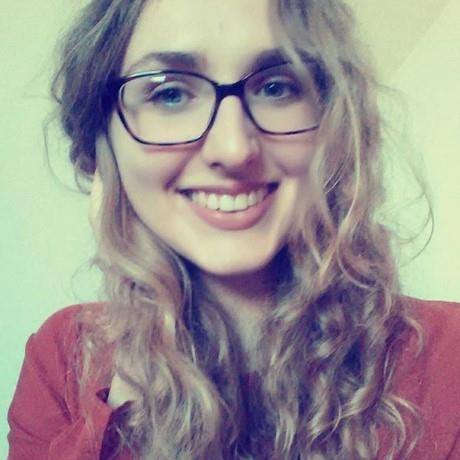 Valentina is a writer and blogger who specializes in personal finance and positive change. Valentina has a master's degree in financial journalism and seven years of experience in personal banking and believes that small behavioral changes are the key to achieving financial freedom. Check out her blog Best Debt Consolidation Blog and follow her on Twitter:@valentinailson