In a week the International Day of Street Children will be upon us. I encourage you to take the next five minutes to learn about street kids and make a plan for how you can take part in changing the world by looking at these five ways to help street children, a very vulnerable population.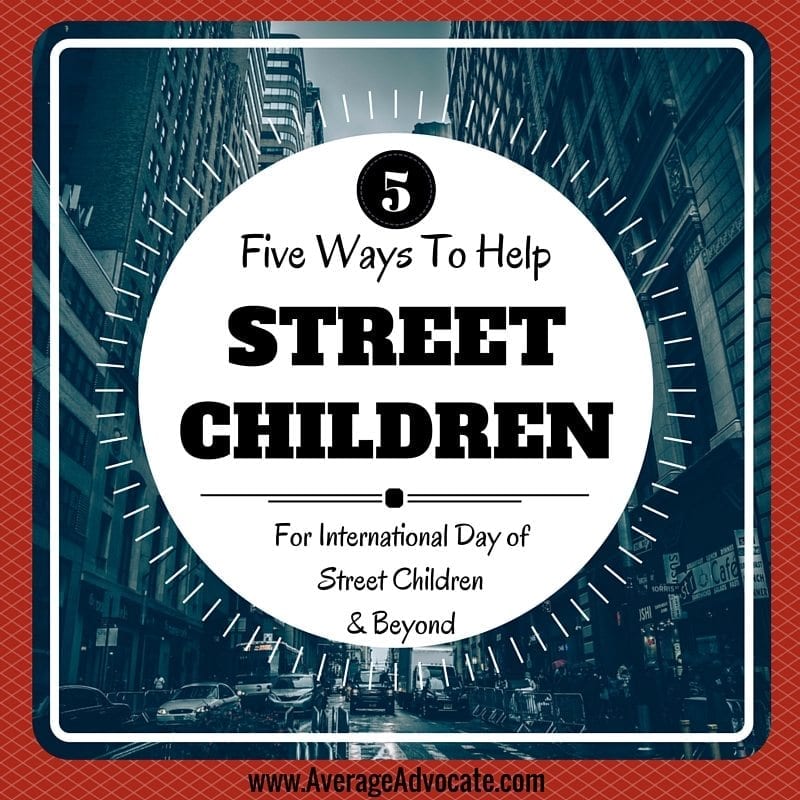 ---
Did you know International Day For Street Children Isn't Actually An Official Thing Yet?
---
So, without further ado, here are five ways to help street children around the world:
1.) Petition for an official street children awareness day
This day isn't an official UN day yet, but the organizers, Consortium For Street Children, hope you will add your name to the list to make International Day of Street Children a globally recognized day!
Why? It aims to bring awareness to the world that there are possibly one hundred million of kids living on the streets from the UK to the USA, from India to Brazil, Russia to Uganda. Street children is an issue affecting all corners of the globe.
2.) Learn the facts about street children (or lack-there-of)
I highly encourage you to look over these myths about street kids, because, unlike our assumptions, they aren't all Aladdin or the little boy in Rio. I didn't know 80% of this stuff, so be sure to check it out.
It seems the main gist of it is that there has been so little focus on street kids as a global population that they can't be stereotyped or numbered (although the last estimate, over five years ago was that there are one hundred million street children).
In addition, we can't just "rescue" them, as they are already so independent in their own right. Because of their history, they can't just be shoved into orphanages or foster-care (especially because those are not well-rounded systems in and of themselves).
3.) Listen to the Story of a Street Child
It is always hard to actually be impacted by numbers. We have to hear the stories to feel the truth of it. Considering, use the next three minutes to hear the stories of street children by watching part of one of the following videos:
If you prefer to read a story, I'd recommend Awake: Doing a World of Good One Person at a Time
, a book by Noel Yeatts, which includes a poignant true story about a street child. I love that this street child was the catalyst to create a world changer.
4.) Tweet for the Street to Help Street Children
Use your sharing power to spread awareness about street children on Twitter, Facebook, Periscope, through email, or wherever you are active online. Start with a question like "How many street kids do you think there are there in North America, Europe, Asia, Africa, and South America and Australia combined?"
Then share this link, one of the videos under #3, or a picture like below or one of those from this gallery to help those you know learn about these kids who shouldn't be overlooked.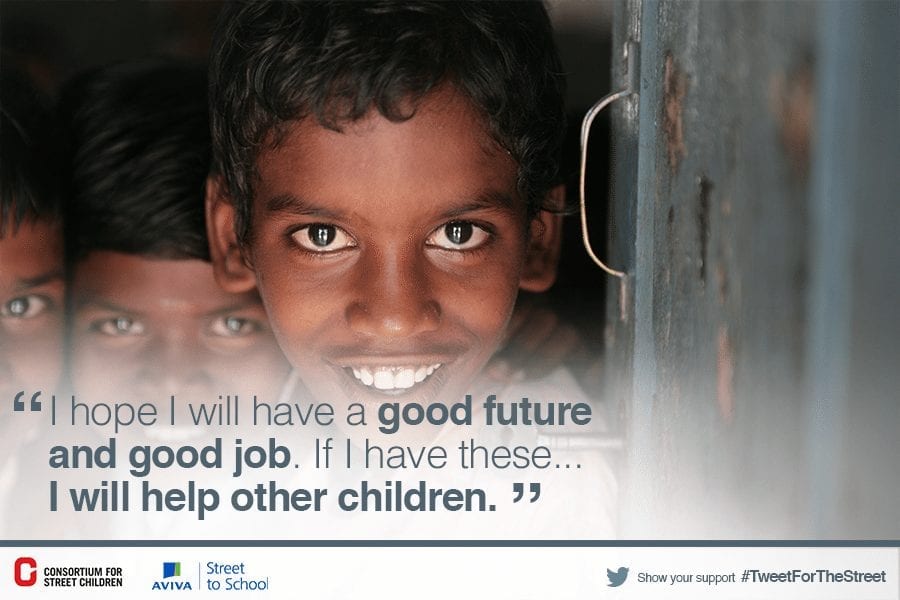 On social media, don't forget to add the hashtags #TweetForTheStreet and #StreetChildren
5.) Choose One of These ways to become more deeply involved in helping Street Kids
For some of you, a slactivist approach of learning and sharing might not be enough. If you want to take it to the next level, here are some ideas on more meaningful ways to help street children:
How will you help street children?
See, there are so many ways you can change the world on behalf of street kids! Let's hear their voices and respond!
Check out this infographic about the International Day for Street Children:
Thanks for taking the time to learn about street children.
International Street Children Day is on the way, so let's move forward in response!
Here is the book I mentioned earlier if you want to go grab a copy!