Thick darkness only exists in the absence of all light. In the same way, injustice only oppresses humanity because safety, security, fairness and all right things have been trampled. 
As noted earlier this week, in A Voice Cries, there is a lot of hurt, hate and injustice happening in our country right now. Darkness is clawing (and not a cool black-clad ninja version). 
But the United States is just one of almost two hundred nations in the world. From suicide bombings and a coup in Turkey to genocide in Sudan; from children being raped to runaways being trafficked; from domestic violence ripping through families to widows who've had their land stolen from right under them–the absence of light feels profound.
For many, the darkness is suffocating.
But although it might feel like the darkness is escalating (and maybe it is), the darkness is not a new thing.  After all, that is why Average Advocate exists in the first place–because evil abounds and we are meant to do something about it.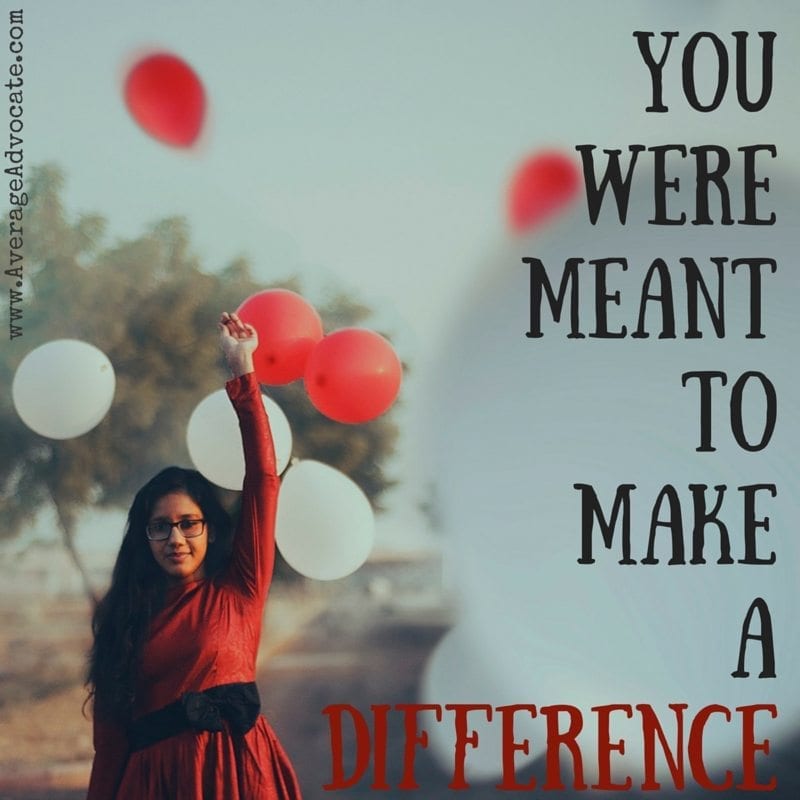 For those of you who know me, you also know I love to focus on the hope, the role we get to play in pushing the darkness back. We are lightning bugs, energized as a community of ordinary radicals, changing the world through the art of loving ourselves and others. (Maybe we can be the ninjas of light–ninja fireflies!)
Even so, sometimes the darkness clouds our vision. Midnight pretentiously tries to fight into the morning as if it can keep dawn from breaking.
---
Darkness Claws: The Murder of Three Kenyan Men
---
The other week was one of those black nights. Even though the darkness wasn't a surprise, the justice-seeking community was still rocked when night fought back, murdering three ordinary humans who were shining their light into a corner of darkness in Kenya. Willie Kimani was one of these light-bearers, staff of International Justice Mission (IJM), along with his client and driver.
I say three ordinary men. But I think these ordinary men don't actually seem so ordinary to us. After all, they gave their lives to the cause of seeking justice (whether accidentally or not).
---
An Insider's Perspective on IJM
---
I appreciated–and feel privileged to share with you–an insider's perspective of someone who has worked for IJM in Africa.  Here is a glimpse into this world from Amanda, a darkness-butt-kicker-firefly-ninja (who also helped start Together Rising):
"I've never talked about the year I spent with International Justice Mission in Rwanda working to tackle an epidemic of unprosecuted child rape. But as we start this weekend in the U.S. in which we celebrate our independence and freedom, I am unable to think about anything other than the heroes of that organization and how I don't ever want to live in a world in which IJM does not exist.
The men and women of IJM claw their way into the darkest corners of misery–the places most of can't even think about without feeling sick. They run toward the darkness–to the children captive in filthy brothels; to the generations of families brutalized in slavery in brick kilns; to the widows made homeless by illegal evictions from the powerful; to those who trade in stolen children for the sex trade. While the rest of the world is running from this agony, they claw their way toward it–these lawyers, investigators, social workers.
They bear witness to the horrors much of the world lives with every day and they say, "There is no hope for my Sister to have freedom and justice here. So, we shall change this world, we shall bring her hope, and we shall secure her justice. Sister, be at peace–we are here to fight for you. All of our intellect, excellence and resolve is for you. For once, there is power on your side. We came here for you, and we will not rest until you are free and the law of this land marks your worth."
IJM has the audacity to confront the most intractable, complex crises of our time–and the absurdity to do it just because that one needed it. Because, and IJM Founder Gary Haugen says, there is a plan to help bring justice to the world, and that plan is us.
And when IJM goes to a place where there is no justice for the powerless, and–through will and faith and brilliant strategy–they bring justice there over and over and over, the scales of power begin to shift in that place. And the hand of the state–her laws, police, prosecution–begin to bend to honor the worth of all her people.
I have never met more courageous, capable people than those with IJM. They could work for the most important people in the world, and if you were to ask them, they'd say they already do.
But the bravest, most sacrificing, noblest members of those teams are the foreign nationals who step forward from their people for their people against their own oppressive people. No one puts more at risk, no one has more to lose.
This week an IJM lawyer in Kenya, within minutes of faithfully representing a courageous client in case of police abuse and harassment was–together with the client and driver–abducted. The three were spotted captive in a metal container on a police base, pleading for someone to contact their families. A day later they were found murdered in a river bed.
Their names are Willie Kimani, Josephat Mwenda and Joseph Muiruri. We should say their names like a prayer. Because, if as Haugen says, Justice is doing for others what we would want done for us, Willie, Josephat and Joseph died for all of us.
IJM's Kenya office is run by someone with whom we worked closely in Rwanda – a hero and a badass. And the Kenya office is administered by a woman who taught me more wisdom and grace in our one year of sharing a desk than I learned in the collective years prior. I cannot tag them out of fear for their safety and out of respect for their ongoing mission–which this massacre will, no doubt, only invigorate.
If you are a person celebrating your freedom this weekend, consider sending a prayer of gratitude to those who are everyday giving themselves, and occasionally their lives, in the pursuit of that freedom."
(Learn more about IJM's Strategy here.)
---
Three Truths For World Changers
---
I had a lot to say after reading what Amanda wrote, but it holds its own, doesn't it? You don't really need my commentary. Even so, I did want to highlight some truths that we can learn from what she said.
1.) We Cannot Outrun the Darkness
One of the reasons IJM staff is so committed to what they do is simply because they've recognized that the darkness is not going to flee on its own.
It is really easy for us to ignore it, look the other way, or try to outrun the night. It is standard to not be radiant. But evil is there and we can't outrun it forever. It might not affect us today, but it very well could affect us tomorrow. And when all the lights flicker out, there is darkness.
I'm not trying to be a doomsdayer, I am just trying to inspire us to not live in denial.  The more we live in denial, the more unprepared we will be to shine brightly when we are need to be the most luminescent.
Ideally we don't just fight back when it affects us, though. As Amanda noted, [inlinetweet prefix="" tweeter="@AverageAdvocate" suffix="Tweet This!"]"Justice is doing for others what we would want done for us." [/inlinetweet]
If that isn't a challenge for us to embrace, I don't know what is.
2.) We Are Light-Bearing Comrades
When I read what Amanda wrote, I couldn't help but consider her and the rest of IJM staff as anything but average or ordinary. They seem so out of our league of ordinary world-changers. But before we consider them a different race of superhuman, let's consider this a smidgen more.
Why did this one act of injustice particularly stand out to us who were already justice-seekers, abolitionists and those who cringe when something just is so wrong? We world-changers are aware of the dark–it is nothing new to us. So why did this one rock us a little more?
I think this is because there is part of us that relates to these men. Obviously we aren't martyrs, and our lives rarely are at risk. But I think we relate because we too are trying to live lives seeking justice. We have a common goal and purpose. In a way, Willie Kimani, Josephat Mwenda and Joseph Muiruri are our brothers. They are our fallen comrades.
So although we can elevate these men to heroes (because they are), don't forget that you too have a vital role to play kicking out the darkness. These men were killed because they didn't look away from injustice; they chose to respond and be light.
[inlinetweet prefix="" tweeter="@AverageAdvocate" suffix="Tweet this!"]Let's honor Willie Kimani, Josephat Mwenda and Joseph Muiruri by pushing against the darkness with even more force.[/inlinetweet]
3.) We Must Count the Costs
Because the darkness isn't going to go away by itself and because we have a role to play, we must count the costs of being a ninja of light.
The world-changer, Jesus, taught those he was mentoring that they must really consider what it means to live out their calling (in this case, being his followers and light-bearers). He wasn't looking for people to be radiant only when it was cool and easy, but people who were willing to give their lives to the cause.
"But don't begin until you count the cost. For who would begin construction of a building without first calculating the cost to see if there is enough money to finish it? Otherwise, you might complete only the foundation before running out of money, and then everyone would laugh at you. They would say, 'There's the person who started that building and couldn't afford to finish it!'
"Or what king would go to war against another king without first sitting down with his counselors to discuss whether his army of 10,000 could defeat the 20,000 soldiers marching against him?  And if he can't, he will send a delegation to discuss terms of peace while the enemy is still far away.  So you cannot become my disciple without giving up everything you own."  
The truth is, if you are going to be a ninja light-bearer like Willie Kimani, you really should count the costs. At some point you might not be able to seek justice part time. Instead, you might have to give up everything to kick midnight back to H-E-L-L.
[inlinetweet prefix="" tweeter="@AverageAdvocate" suffix=""]Being light is risky simply because it is not darkness.[/inlinetweet]
---
Willie Kimani's Murder Calls Us To Be Ninjas of Light
---
The murders of Willie Kimani, Josephat, and Joseph are just three of tens of thousands who were murdered in the past few of weeks. But their story matters.
It reminds us that although heroes go before us, we aren't too ordinary to be a ninjas of light. Their story beckons us to seriously consider the cost of seeking justice. And lastly, it keeps us from forgetting that the darkness will overtake us unless we are radiant, pushing back.
So move forward with your light shining brighter than ever! As much as we might try, we can neither outrun nor hide forever from darkness. [inlinetweet prefix="" tweeter="@AverageAdvocate" suffix="Tweet This!"]But we can choose to cling to bravery by taking back ground that was once stolen, the Light guiding the way forward.[/inlinetweet]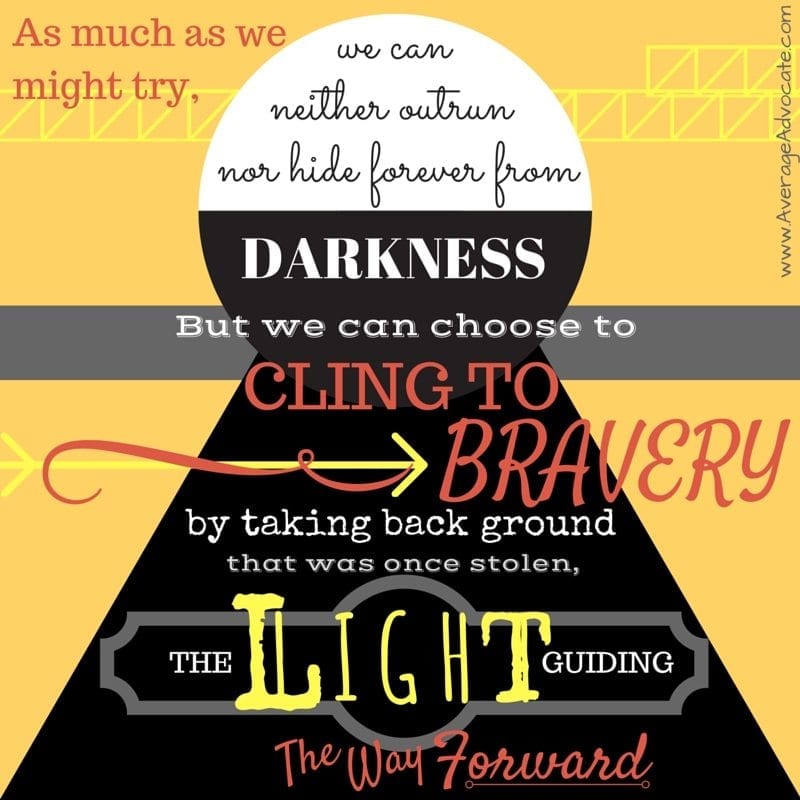 ---
Taking Action For #JusticeInKenya 
---
International Justice Mission invites us to push back the darkness in Kenya by taking action in these three ways:
1.) Pray for justice in Kenya
2.) Give to the Kenyan Office of IJM
3.)  Sign the petition to the president in Kenya, asking him to send these murderers to prison
Here are details about what IJM believes should happen and why:

"The murderers of Willie, Josephat and Joseph must be prosecuted and sent to prison for this horrific violence. The ultimate well-being of Kenya and its citizens hangs in the balance.
In Kenya, it is far too easy for a corrupt or incompetent police officer to frame and imprison an innocent person, who must then wait in jail, often for years on end, for a chance to prove his or her innocence. According to a Kenyan government report, the number of crimes reported to the police in 2015 involving the police increased by 34 percent.
This corrupt system has packed Kenyan prisons full of innocent men and women with no way out and no lawyer to fight for their release—and the police who abuse their power are not held accountable."
Learn more about #JusticeInKenya here
---
If you liked this post you might also be interested in this series:
Waking Up To the Good vs. Evil Plot
---