How many medical items on my desk can you name?
Today I decided to clear it off a little. It has become a mini nurses' station! Six months ago if you told me I would go through what I have with lupus and this pregnancy, I don't think I would have believed you. After so many prayers and waiting, my son was born healthy, was released from the NICU after 2.5 weeks. My body is slowly healing, and yet there is so much further to go. Not only have a been through everything difficult since Kai was born (an ileus, preeclampsia, mastitis, c-diff, flu?, postpartum depression, medical PTSD), but I am currently going through another lupus flare, aches and pains in all my joints–feet and hands burning.
Although there is always a silver lining in suffering, I hope today you pause to be grateful of the freedom that health bestows. It is such a gift!
So these are some things I am grateful for. I get to take "mom's sharps" off the desk, having switched from 2x daily injections for blood clots to an oral medication. And, gestational diabetes is long gone. I don't need the hospital socks with grips, as I am not a fall risk, nor do I need the blood oxygen monitor. I was able to return my wheelchair, although sometimes I still need the walker. My meds have changed and I'm slowly pursuing more holistic solutions now that I am not pregnant. But I still use everything else on this desk and then some.
I am so glad I am better–astoundingly so.
But I am not well. I have a lot of mixed feelings about this. Especially as I begin showing up places, it is hard. Everyone assumes my life is back to normal, just with a newborn in tow. But my body disagrees, exhausted and often in pain. Before it was obvious I was sick. Now, not so much. I am finally beginning to understand the meaning of the phrase, "invisible illness."
To all those with health, hold to it with joy.
To all those who suffer, we must hold onto joy.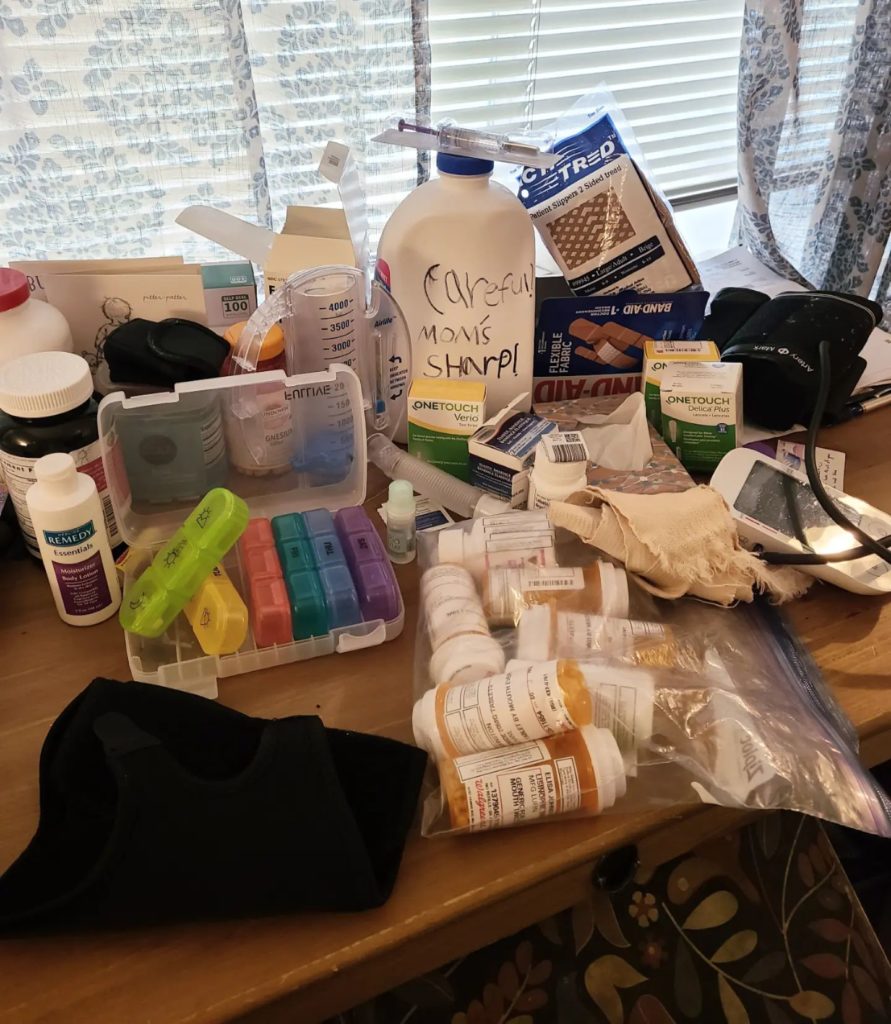 P.S. Here is something I am grateful for:
First family picture since baby was born and first time going on the beach since I got sick six months ago!
This Mother's Day felt like a third chance at life. Not that I wasn't living a life well-lived before, but I'm not the first to acknowledge that near-death experiences deeply increase our gratitude for the gifts we've been given.
Thanks for letting me share my joy with you!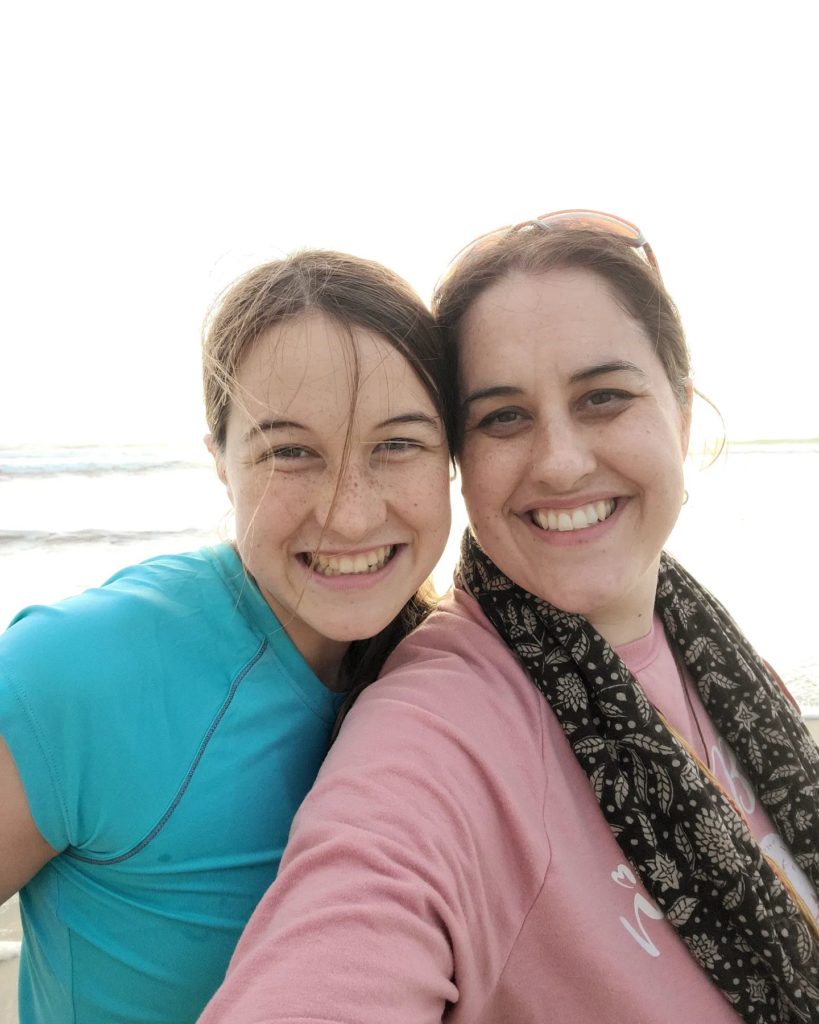 More Posts in Lupus and Pregnancy Series
#NOHUSTLENOVEMBER AND SYSTEMIC LUPUS #1
NOT THE BABY ANNOUNCEMENT I PLANNED (LUPUS #2)
LEADERSHIP THAT LET'S YOU REST: #NOHUSTLEVEMBER (LUPUS IN PREGNANCY #3)
#NOHUSTLEVEMBER AND PRODUCTIVITY: PREGNANCY IN LUPUS UPDATE #4
WHY REACHING 20 WEEKS IS A BIG DEAL! LUPUS IN PREGNANCY UPDATE #5
WHERE IN THE STORY? LUPUS IN PREGNANCY UPDATE #6
POEM: I HATE THIS (LUPUS AND PREGNANCY UPDATE #7)
POEM: IN BETWEEN (LUPUS AND PREGNANCY #8)
My New Job: Lupus in Pregnancy #9
WAITING: Lupus and Pregnancy #10
Living With an Invisible Illness #11
Healing From Postpartum Depression, Anxiety, and PTSD #12